Reading Time:
9
minutes
Note: Covid regulations and country requirements are constantly changing. Before booking any travel, be sure to check the regulations of Costa Rica and the USA. For US requirements, I recommend the CDC website and Department of State.
With this Central American paradise just four hours from major US hubs like Atlanta, Costa Rica is gaining popularity at a rapid pace. Since opening their borders last fall and not requiring a Covid test to enter, Costa Rica is the new place to visit in 2021!
Our family of seven just completed a 10-day whirlwind trip around Costa Rica. Let me share a few tips to make your next family trip to Costa Rica more successful!
Is Costa Rica Safe?
A common question and an easy one to answer: yes. We spent over 20 hours driving around the country, visiting five different regions of Costa Rica. Not once did I feel unsafe in any way.
The people of Costa Rica as some of the nicest we've found around the world. They would all stop to help you without a second thought. They take care of each other and will help to care for you.
I had a follower on Instagram tell me Costa Rica is considered one of the safest Central American countries. They have four types of police officers. We were stopped at one police inspection but quickly flagged through. I'm not sure what they were looking for, but it had nothing to do with tourists.
Per Covid, we personally are not afraid of travel and Covid. If you are, I'd recommend not traveling until you can find your comfort level with your perceived risk.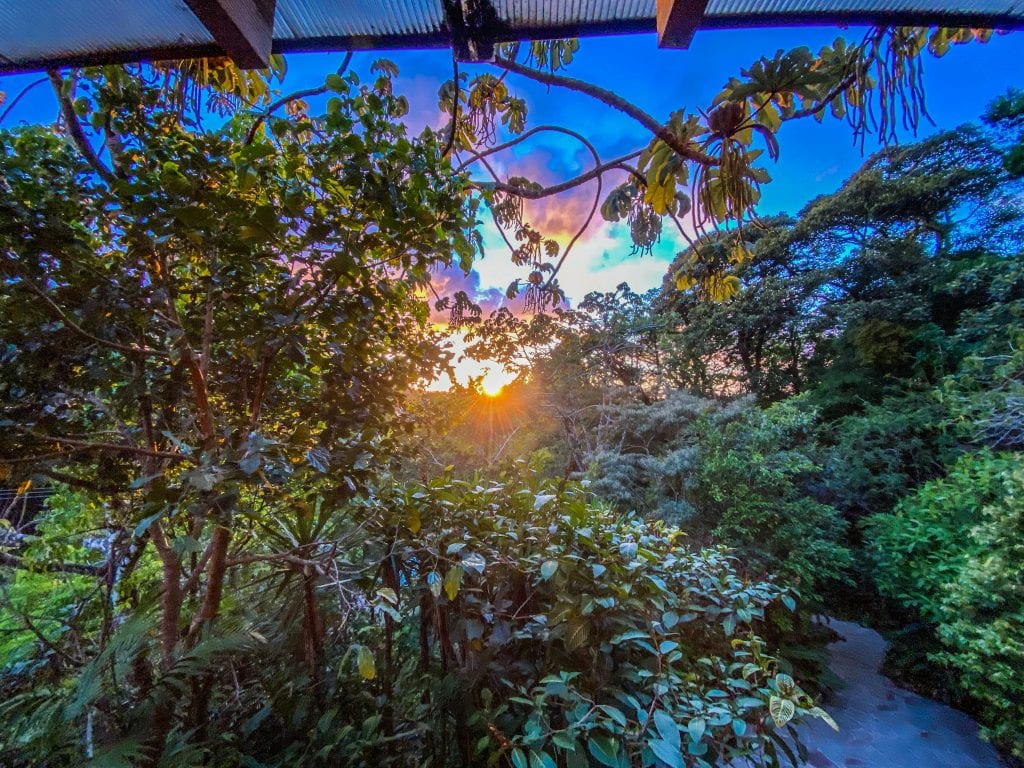 How is Costa Rica Handling Covid?
From what we saw, the country is taking it seriously. All national parks require masks and hand washing to enter. Many restaurants, shop, and retail owners require the same. There are handwashing stations with sinks set up outside of everything! It made me giggle to see sinks amid the rainforest.
That being said, tourists are low in Costa Rica right now. Even though it is their busiest time of year, tourism is only about 10% of pre-Covid according to a few tour operators I spoke to. It is not difficult to socially distance in Costa Rica. Most activities are outside and not crowded AT ALL.
If you chose not to wear a mask, you will not be forced to do so by most small tour guides. Most of the tours we did were just our family and the guide. The guide would wear their mask, but not force us to do so if we opted to take it off.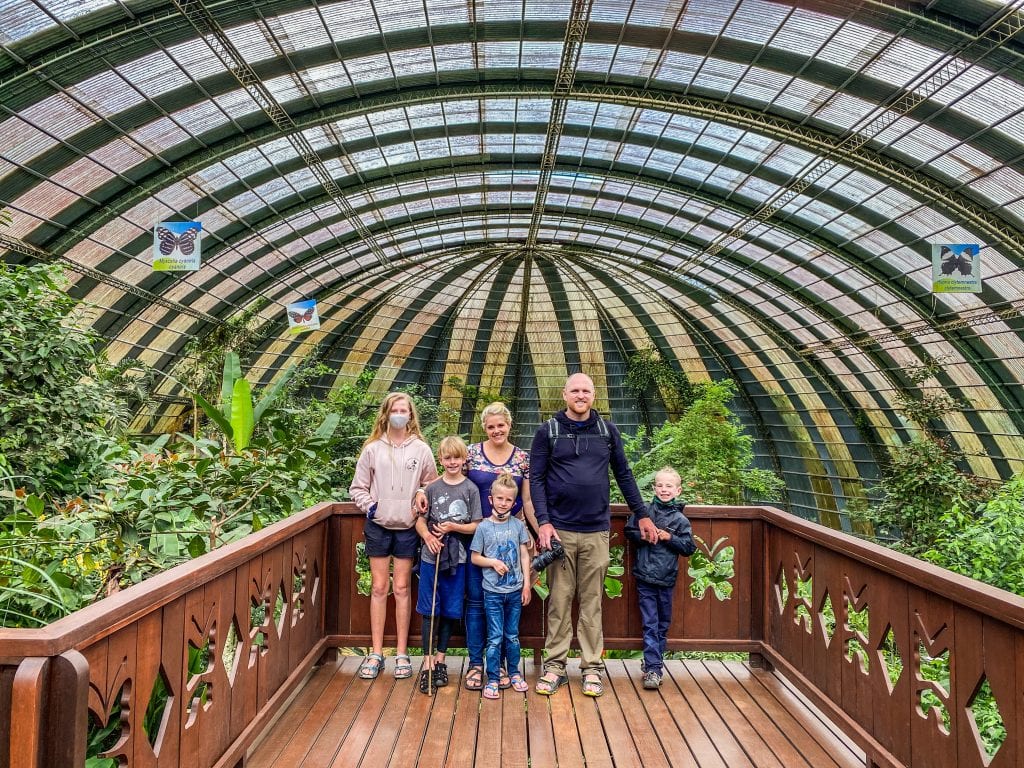 Booking Flights to Costa Rica
Flights to Costa Rica are inexpensive and easy to find. We flew Delta from Atlanta. I've seen rates as low as $350 pp in the fall. Flying from SLC, we spent about $450 pp.
There are two major airports in Costa Rica: San Jose and Liberia. Costa Rica flights to San Jose are typically cheaper. While driving around Costa Rica can be tiring, it is totally doable. See my tips here.
Many airlines still allow for free flight changes, but be sure to check your airline's policy before booking.
Booking Lodging in Costa Rica
Our family is large enough that we prefer Airbnbs to hotels during our travels. Only two nights of our trip were in hotels: one night near the beach and our last night near the airport.
All other lodging for us was found through Airbnb. We stayed in a magical cloud forest home in Monteverde, on a farm in La Fortuna (complete with a tour of the farm- see my saved IG stories to see more) and a convenient beach house in Jaco.
Major differences between Airbnb and hotels, besides the lodging themselves, during Covid: hotels are going to be much more strict about Covid policies. You'll be required to wear masks when not in your room, eating or swimming. This includes walking around your hotel outside.
Airbnbs are almost all no-contact for checkin, which does allow for more social distancing if that's your thing.
Both options are great. We loved our hotel by the beach as it felt like we had the small resort to ourselves. We also love the privacy and flexibility of an Airbnb home.
New to Airbnb? Use my code here to save up to $65 on your first booking. That could be a whole night in Costa Rica for free!
What To Do Before Traveling to Costa Rica
You've got your trip all booked! Now what?
This is SUPER IMPORTANT!
Before you travel, you'll need to do two things (besides getting your passport!):
Get Travel Insurance That Covers Covid Quarantine
Since the US announced in January 2021 that all international travelers to the US would need a negative Covid test, other countries now have to deal with the possibility of travelers being sick or quarantining in their country.
To combat this, Costa Rica now requires you to have travel insurance for this purpose (see more info here). You need to have coverage with these minimums:
$50,000/person in medical expenses, including coverage for Covid-19
$2,000/person coverage for "trip delay" that will cover any expenses during your quarantine.
You can get this travel insurance from several sources. This blog offers four different options. We were blessed to get the info from the Wanderlust Crew as they traveled to CR right before we did. We used their recommendation of Trawick Insurance.
Once you've purchased your insurance, download the certificates of coverage. Make sure your entire trip is covered.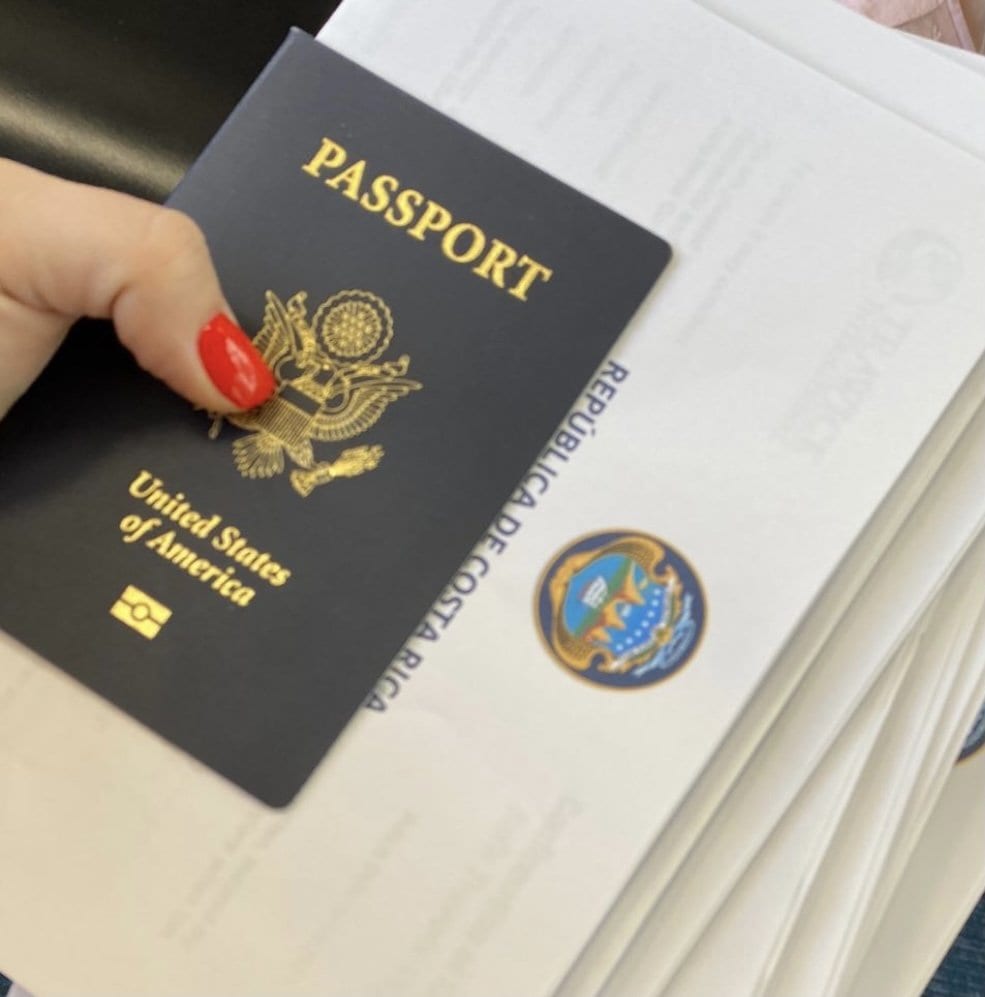 Tip: if you don't want to cover your trip itself and just have the Covid coverage, put in "zero" for your trip costs. Our insurance was around $170 for the seven of us.
Complete the Costa Rica Health Pass
Up to 48-hours before your flight, complete the Costa Rica Health Pass online form. You'll input your dates of travel, passport info, and uplaod your travel insurance certificate here.
Once completed, you'll immediately be given a QR code for each person. I'd recommend printing these if you can, but you can also scan them digitally at the airport.
Your airline will be checking for this. We were required to show this when we checked our luggage. However, in Atlanta at the gate, some passengers still didn't know about this and were frantically trying to get it done before boarding the plane.
What Documents To Bring To The Airport Going to Costa Rica
Just to be safe and the most prepared, bring to the airport: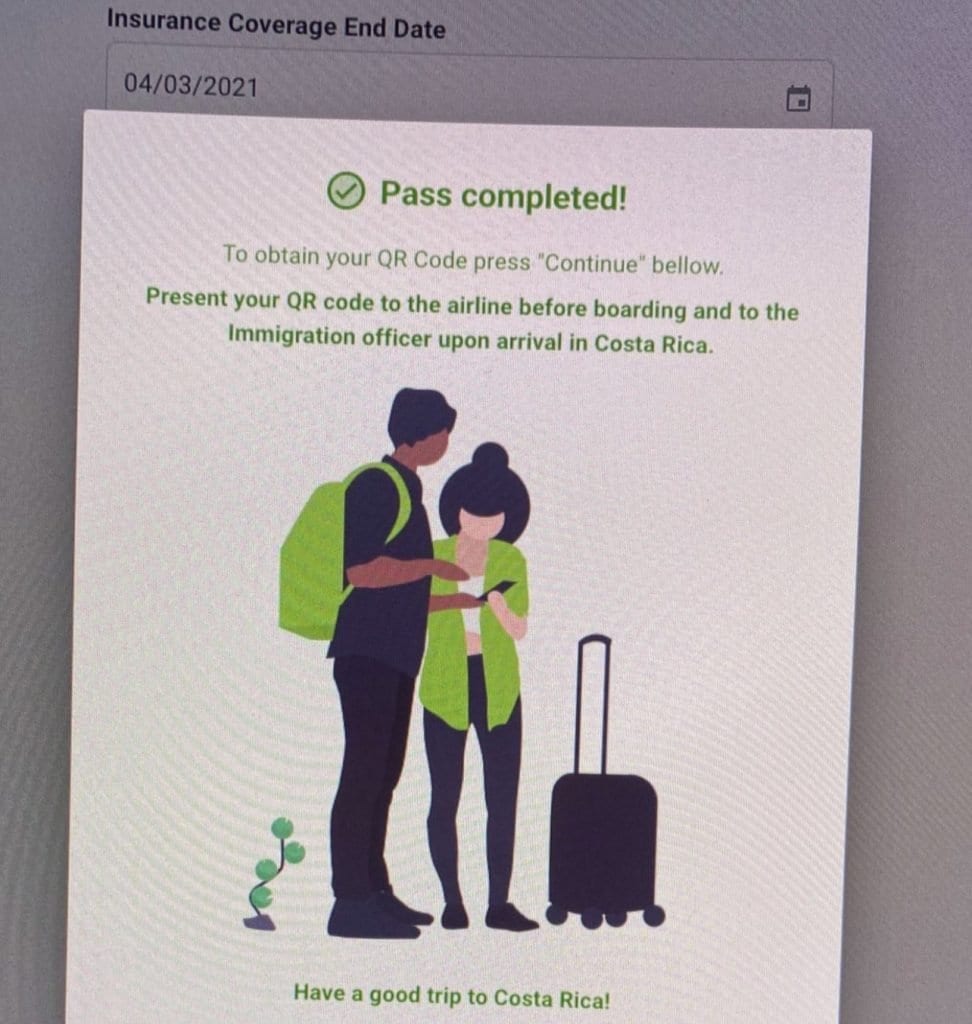 Your QR code for each passenger
Your travel insurance certificate
Passport
Have a color copy or photo of everyone's passport
While Traveling in Costa Rica
Regarding Covid and being in Costa Rica, I'd recommend having masks handy. The climate is very humid and masks get kind of gross! I kept a fresh set for our travel home.
Be respectful of local requirements and assume you need to wear masks, wash your hands, and socially distance. Hand sanitizer is also plentiful and easy to find.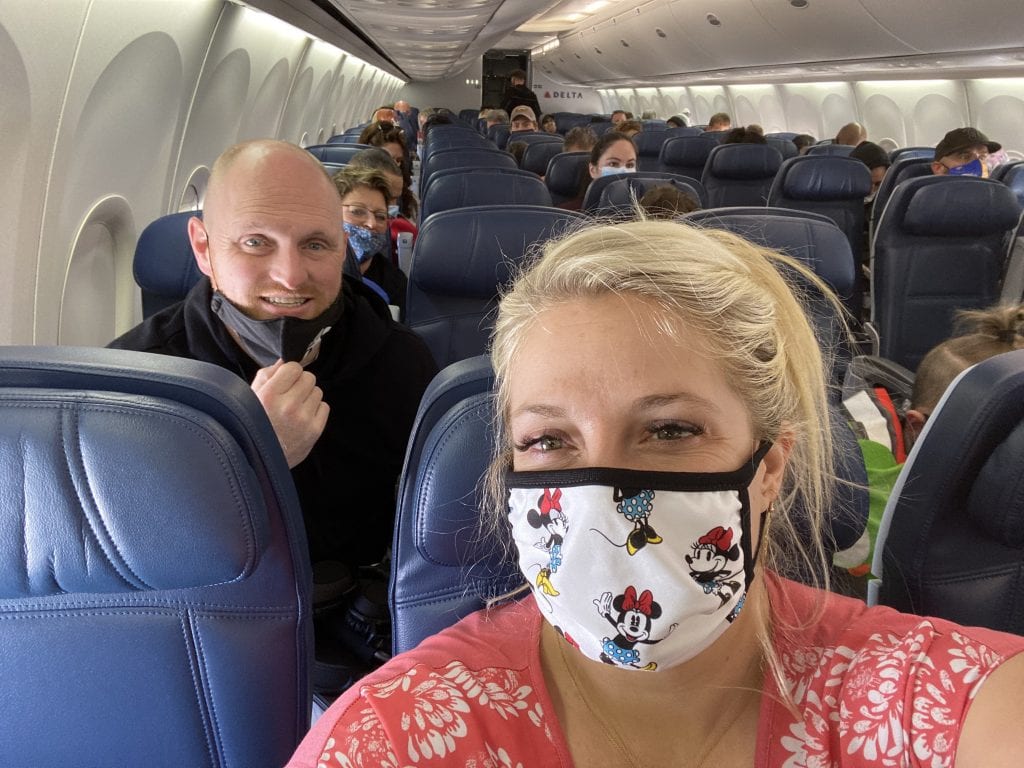 For my other tips on traveling in Costa Rica, you can read more here.
Getting Ready to Return to the USA
Due to CDC requirements, you now need a negative Covid test within 3-days of travel back. Timing this correctly can be a bit tricky, but the CDC made it a bit easier by allowing your test to be 3 days and not 72-hours before travel. That meant we could get our test on Sunday for our Wednesday flight (even though it was technically more than 72-hours since we took our test).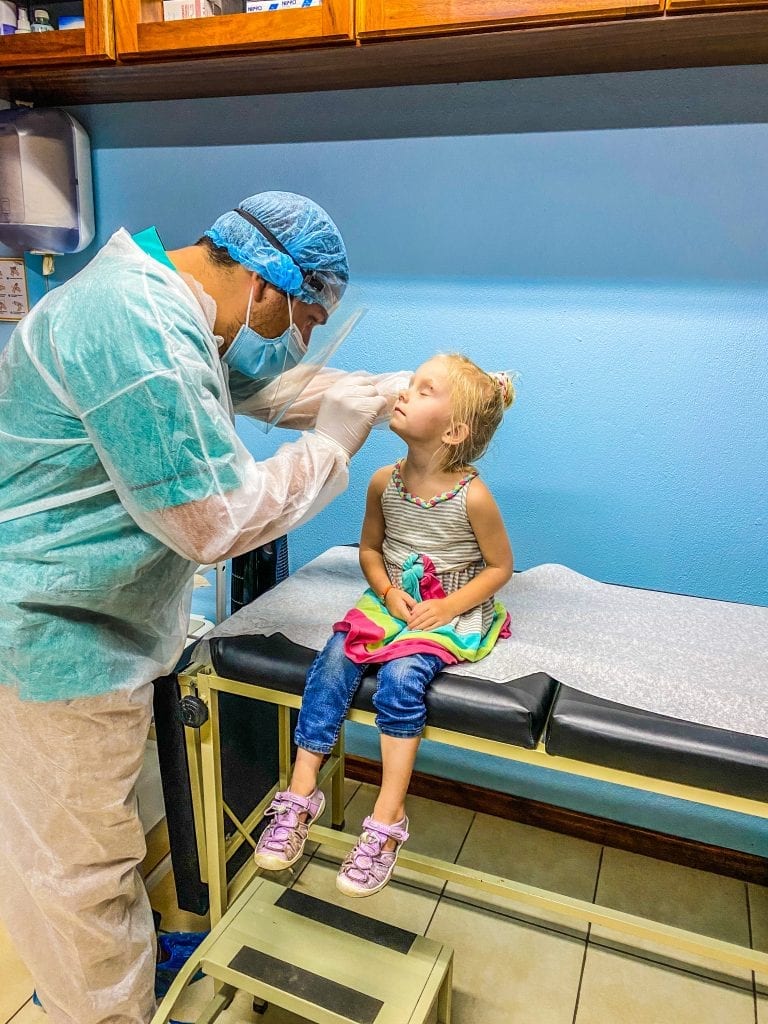 You have to be careful that your test results don't expire before your flight back also. If your return flight were to be delayed, your test results might expire.
Completing Your Return Covid Test in Costa Rica
I'd recommend scheduling your return Covid test appointments before you travel to Costa Rica. Often the "rush" of getting an appointment less than two weeks ahead can double the price of your test. Expect to pay anywhere from $75-200 per person. We paid $160 for a grand total of $1120 for our family. Ouch!
I've been told your health insurance may cover this cost. However, we are on a Christian health share plan and it is not covered. Sadly, this is just a new cost to international travel for us.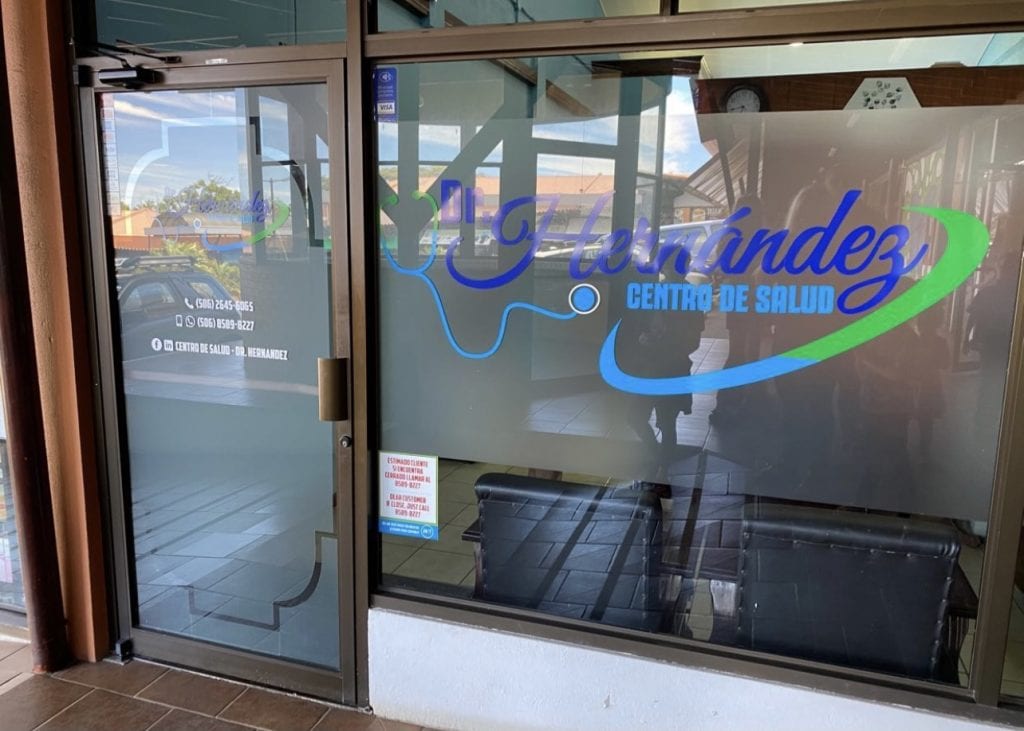 Steps for scheduling your appointment:
See if your resort offers a Covid test or will coordinate the test for you.
Google Covid testing in the city you will be in 3 days before your return flight. For us, this was Monteverde. Find a location that works for you on this blog.
Call, email, or Whatsapp the clinic or doctor. Email worked perfectly for me and I got a response very quickly. I was able to set up an appointment for 11 am on a Sunday and they sent the location pin through Whatsapp.
Confirm the test fits your airline's requirements. It's actually the airline that will require this and you need to check their website to make sure. There are many types of Covid tests and not all are valid for this purpose.
You might need to fill out an application form for the test, found here. However, we were not required to do this and I assume our clinic did it for us.
Take the test. Prepare the kids for some mild discomfort and explain it all really well so they aren't worried! Our kids did not like the test, but we all made it through no problem.
Confirm when to expect the results. We were told 36-44 hours but got the results in about 24 hours instead. Hooray! You'll get your results by email. If positive, you will be reported to the Costa Rican Health Authorities and I imagine they will track your quarantine. You'll need to provide your number and where you are staying when you take the test.
Save the PDF results to your phone (or you can print them also). You'll show this to the airline when you go to fly home.
What You'll Need To Have to Fly Back to the USA
When returning back to the USA, you'll need two things: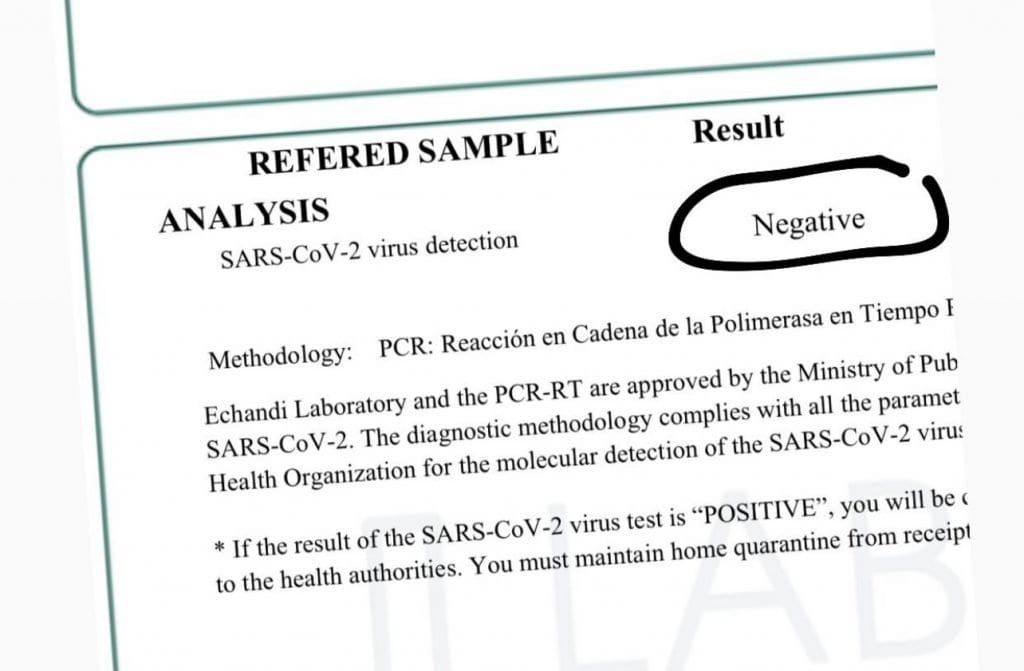 Your negative Covid test. This can be the PDF saved to your phone (I saved each one as a note on my apple phone). According to the CDC, "A verifiable test result must be in the form of written documentation (paper or electronic copy) of a laboratory test result. Testing must be performed using a viral test (NAAT or antigen), and negative results must be presented to the airline prior to boarding. The test result documentation must include information that identifies the person, a specimen collection date, and the type of test. A negative test result must show the test was done within the 3 days before the flight."
An attestation form. I was a bit stressed about this and had our hotel print it for us, but there are forms at the airport. You can easily fill it out there. For minors, your name will go in the first blank and their name goes next to the checkmark for the "test within 3 days" option. I filled mine out incorrectly for the kids and had to redo them at the airline check-in anyway. You could also bring this form with you on your trip if you'd like, but wait to fill it out until before your return flight.
Your passports! These will be checked no less than 3 times before you board your flight. Have them handy.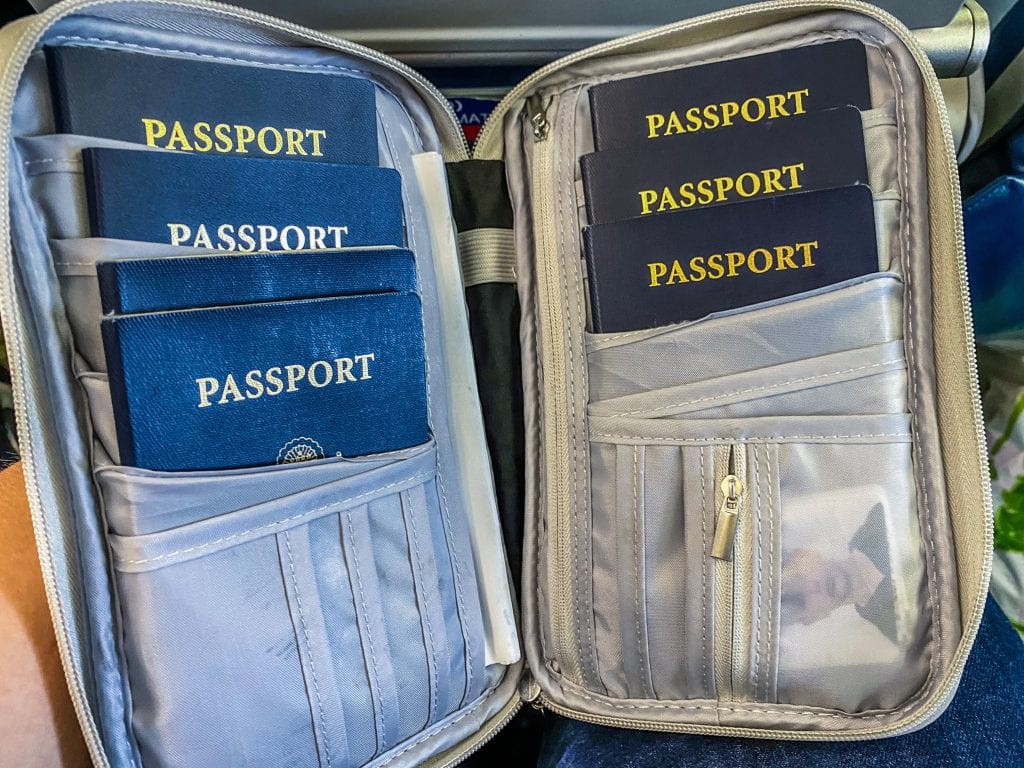 Flying Home to the US from Costa Rica
Once at the airport (we flew out of San Jose), you can expect the following:
Washing your hands before you enter. There are several sinks outside.
Show your passport to security before you can enter the airport at all. I was also asked what airline we were flying.
Head to your airline and show them your negative test results, passports, and attestation forms. At this point, Delta put a special sticker on our passport to show we'd completed this step.
Check your luggage, if applicable. They will scan your passports again before issuing you your tickets.
Head through security and have passports checked again.
Head to your gate. Before boarding, your passports and tickets will be confirmed again.
Enjoy the flight home!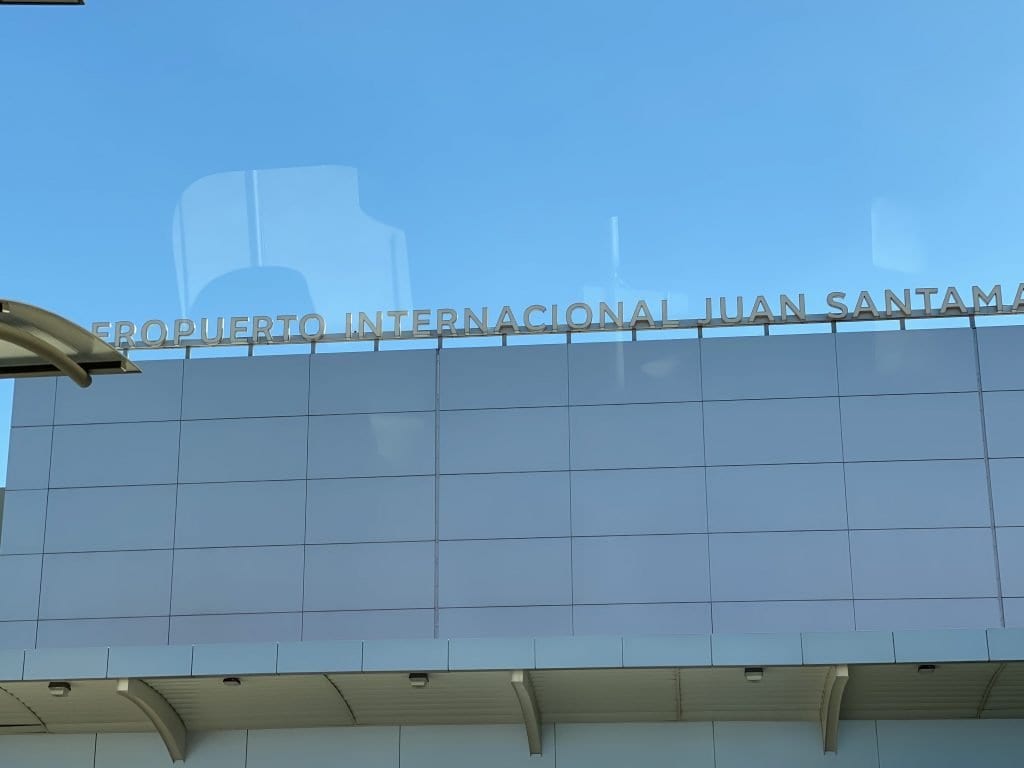 Side note about flying home: We were SO lucky to make our flight. We hot bad traffic and got a little lost on our way to the airport. We showed up only 55 minutes before our flight, sure we would miss it! However, the Costa Rican people are so kind and they helped us to quickly make our flight! The airport was not busy at all, thankfully, but plan ahead for traffic in San Jose (and be smarter than us!).
Enjoy your travels! We loved being international again!
Love,
Leslie
Additional Reading
How To Afford Full-Time Travel as a Family