Reading Time:
11
minutes
Such big questions with uncertain answers.
We've been isolating in New Zealand for over eight weeks now. Overall, we've been in New Zealand for four months, already a month past our original plans. We enjoyed so much of the South Island before coronavirus plagued global headlines and shut the world down. Like most people, it shocked us to go from helicopter rides, hikes, and glow worm caves to never leaving the four walls of our current Airbnb for days and days.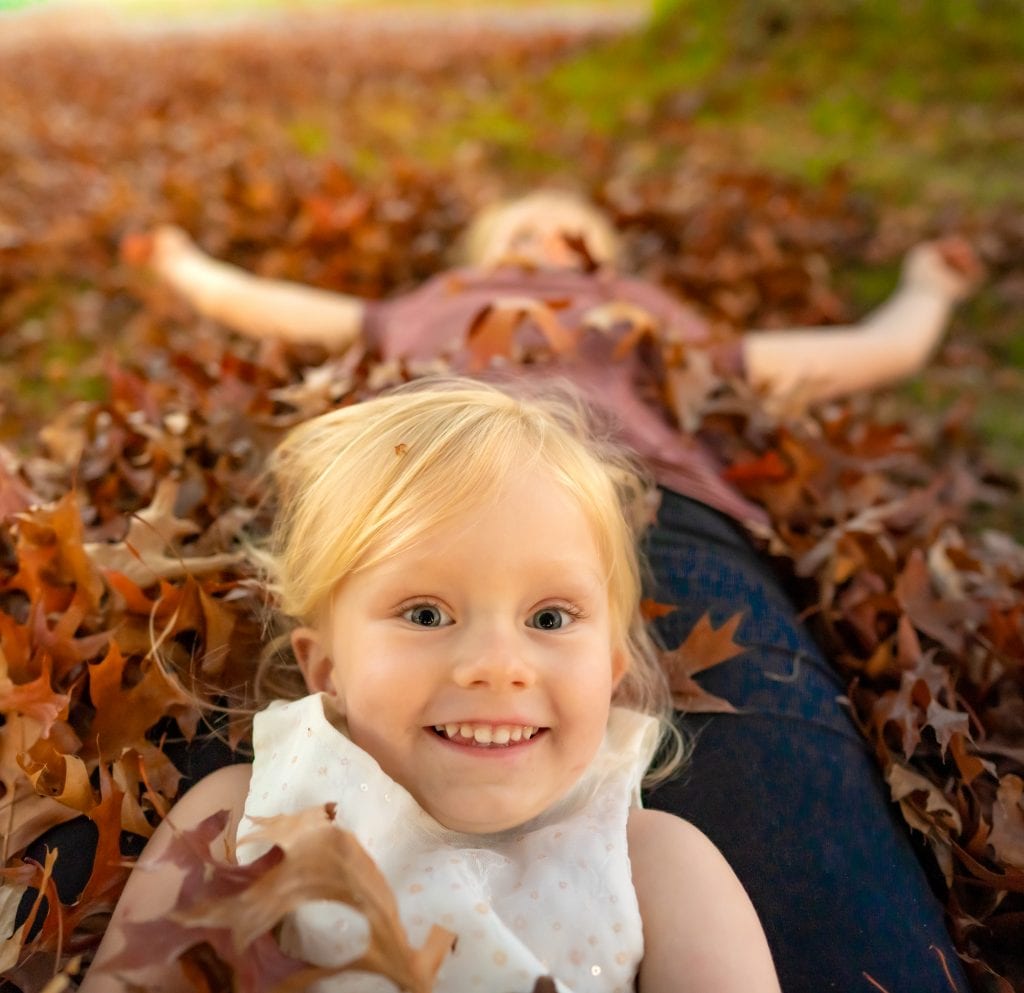 What's it like to isolate in a foreign country?
It starts to feel much more foreign
After nearly two years of full-time travel, we've warmed to the world at large as our home. We are global citizens and felt welcome and comfortable in many countries. We really felt (and still do) that we could call anywhere home that included our big family of seven. With the announcement of Level 4 lockdown in New Zealand, this shifted very quickly.
Nearly overnight our presence in New Zealand soured for many residents (at least in the small town of Turangi). We suddenly needed to show passport stamps to prove when we arrived. A grocery store worker questioned Chris trying to buy from the deli counter about how long he had been here. Even today, two days into the Level 2 when we are allowed to be out and about, we stopped to chat with a "neighbor" and felt a strong undercurrent of distrust as she asked where we were from.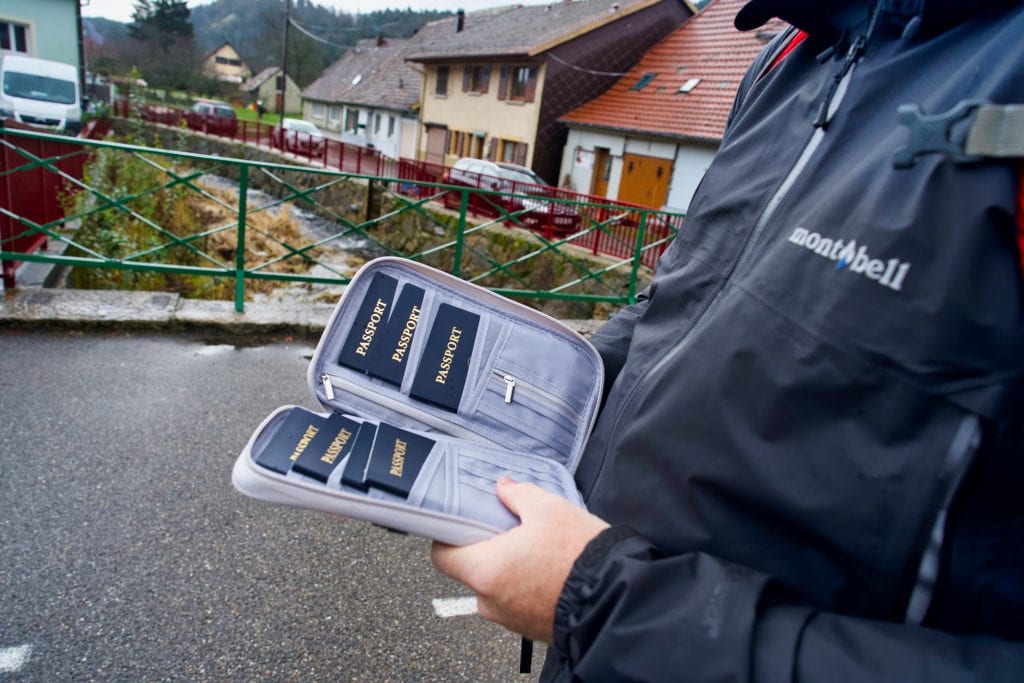 You find yourself explaining how long you've been here in almost an apologetic way. In reality, we should be a benefit: we are bringing money to the economy, earned outside of New Zealand, in an environment of economic distress. Certainly it is more of an exception, but I was surprised to suddenly feel so unwelcome by a few New Zealanders.
It is no surprise that the majority of people, worldwide, went back to their home countries. The world at large withdrew into itself. We did start to question if that is what we should do as well? However, upon reflection, it made no logical sense to head back. We didn't want to saddle either of our parents with our large family during the lockdown. Our patience wears thin with our children and we brought them into the world. No need to strain family relationships for five weeks or more. With that in mind, if we have an Airbnb in either location, why not stick where we are for the time being?
New Zealand is NOT the USA
Thanks, Captain Obvious. I was shocked and amazed to see the absolute compliance, practically, that was shown by kiwis. Overnight, everyone's lives changed. Suddenly, there were literally no cars, everything was boarded up and closed, appointments canceled and rules obeyed. There was no obvious discontent with this. Meanwhile, we watch the USA, a place we will always consider home to some degree, riot, argue, and disagree state-to-state. Overall, New Zealand residents seem to totally trust their Prime Minister. She has done an awesome job of doing daily Facebook Live sessions during the lockdown. We've been very impressed by the decisions, the swift action, and the compliance of residents.
Your home country is represented through foreign eyes
To see your home country through the lens of foreign media is a bit shocking. It gives you some perspective on how your home media must skew your own view of the world.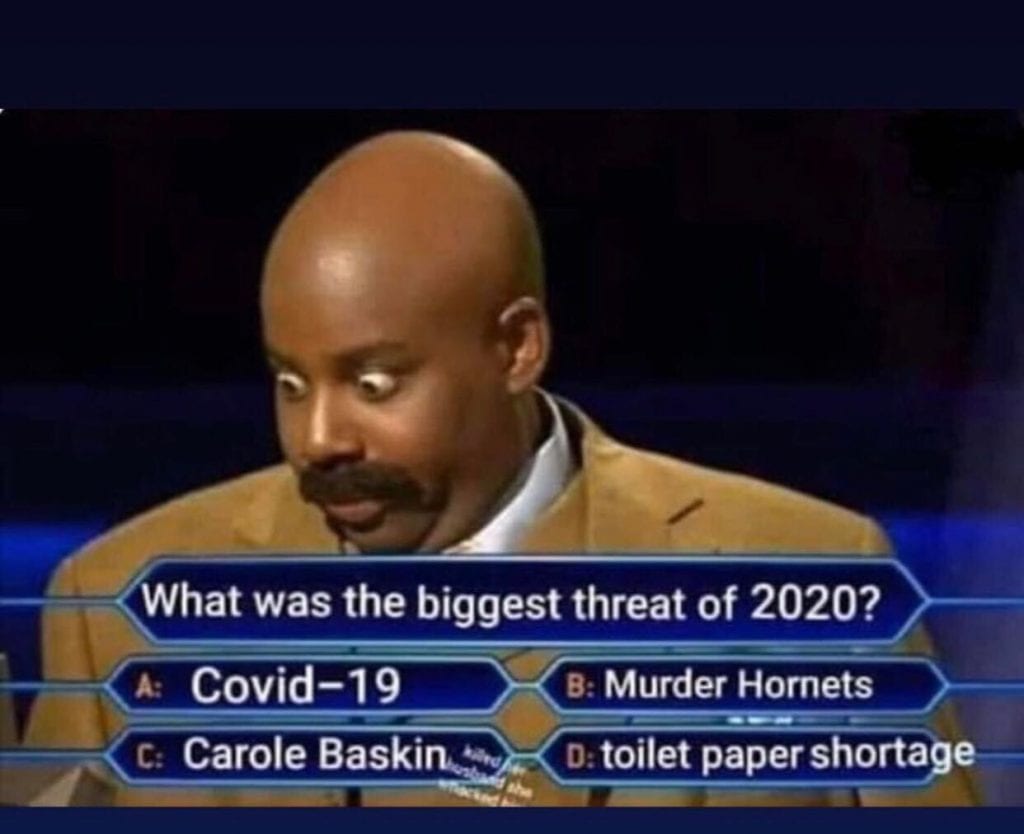 While in Beijing, our tour operated chatted with us one night and asked why the USA was so violent. Taken aback by his comment, we questioned what he meant. He showed us his local media and the horrible videos playing about the USA: a white cop beating a young, black man, hurricanes hitting US cities, etc. While those things DO happen, they don't dominate most lives in the USA and are not what we think of as "home". This gave me pause.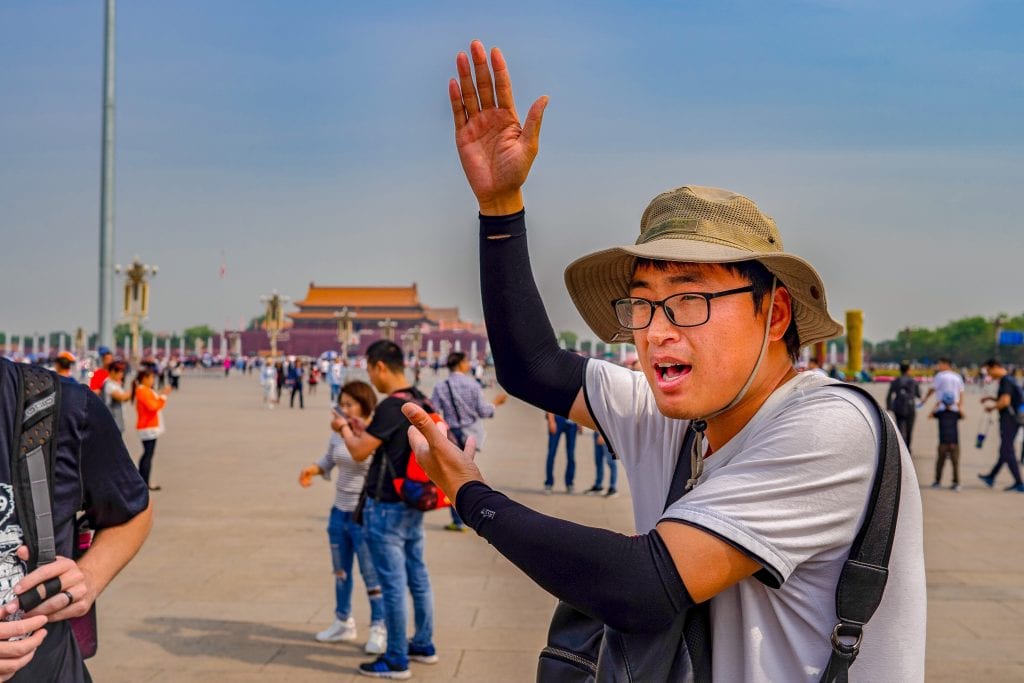 Watching the USA from New Zealand brings mixed emotions. From here, the USA looks like a train wreck in progress. Cases skyrocketing, Trump blustering and mistaken, governors arguing, people rioting. Most kiwis say things like, "Aren't you so glad you are here and not there?!" I guess if that was the only thing I knew of the USA the answer would be as obvious as their question implies.
Yet, the US is home in so many ways. It is family, peace, prosperity, friends, beauty and so much more. Reconciling the foreign media view to my own feelings of the US is no easy task.
Overcome the fear of the media on foreign countries
Realizing how much media distorts your views of foreign countries is an essential step when considering future travel. The media grabs hold of the headlines that shock, scare, and catch the most attention. What do we hear about Italy? Deaths in the thousands, bodies being shipped out of cities, the disregard of the rules. Would this make you want to visit Italy? Of course not! Yet, I guarantee these are the exceptions. Italy is incredible, beautiful, warm, and welcoming. Don't let the media scare you away from visiting this magical country.
Truly, trying to step back from the media in your perception of this virus in general would be a healthy task.  We all have our personal views on the virus and its severity, but try to keep a grain of perspective in mind.  Read articles on both sides on the argument, not just the one you camp on. 
How you are feeling
I recently polled my followers over on Instagram about how they feel about going out after lockdown. Over 1000 viewed it, nearly 400 answered. About 25% voted, "I'll be the first one out!". A few answered nothing was open anyway. The rest was nearly an equal split between "I'm nervous but will go out slowly", and "I'm going to watch others go out first."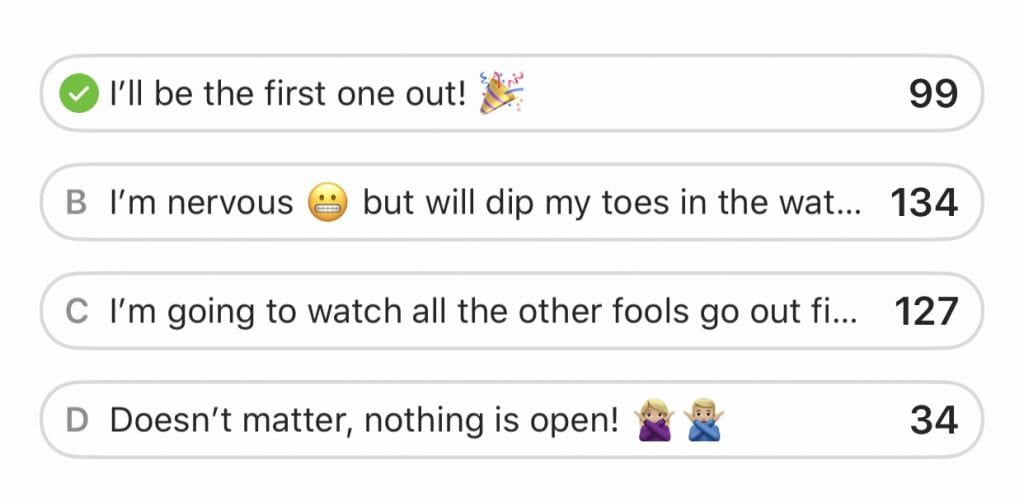 This tells me it's nearly an even split between the extremes and down the middle. Talk about divided! Bear in mind most responding are probably lovers of travel already, so I'm really addressing those who want to travel, have been keen to travel in the past and are looking forward to travel again.
Travel planning away
Are you thinking of your next trip? Have you booked anything yet? Does the thought of travel horrify you? We all will have different opinions, but there are plenty willing to travel. According to my poll, nearly 1/3! Granted, most of my following either travels or loves travel.
According to this article, "A survey by Overseas Leisure Group, a luxury travel operator, suggests that 72% of Americans are already making plans for their next vacation, and a surprising 35% would consider a vacation as early as this summer."

USA Today, "Traveling post-coronavirus: How do you book your next trip when so much remains uncertain?"
Many ask me when we plan to travel again. As a family who (literally) lives to travel and adventure, we intensely miss this way of life. Our answer to when we will travel again: as soon as possible! We can't wait to get out and about. We will follow local restrictions and be wise, but we are not in fear of the virus.
To be honest, we couldn't live our life if we lived in a fear space. Too many illness, diseases, risk and more would plague me and cause me to lose sleep if I lived in that zone.
We believe in trusting in God and a higher power to guide us. We felt we were lead to New Zealand for this time period, for which we are grateful. With this in mind, we will continue to trust those promptings to lead us where to go next.
It seems the topic of the virus polarizes our current social media into those who are "safe" and those who are "murderers" for going out at all. What ugly hate is stemming around the world.
My advice: take a break from your news channels. Get outside, in a safe way. Don't let the media control you or fuel your fear. Yes, this virus is real and deadly to some, but our information-overload society can leave you in an anxious panic if you are not careful.
I loved this recent post by another travel family, @nomadswithpurpose:
Is it safe to travel? This is a question I've been hearing constantly.

In 19 days of being on the road again, we've stopped in 4 states. Each place felt so different!

California felt like a military state when I left & South Dakota feels almost as if nothing happened. While I prefer the latter, I tend to be much less fearful.

If that's you too, I can't emphasize enough how much it helped my health, wellbeing, and happiness to be in a place that aligned with how I wanted to feel.

If you feel nervous or worried still about safety, then it's important to respect your internal compass and stay closer to home or visit an area that feels like it's taking more precautions.

Either way, I can't emphasize enough how much getting in nature will help everyone, the bold and the more cautious.

My husband spends way less time in nature than I do & It's taken Victor about a week of being here in nature with us to finally relax. This morning, he woke up and said "I didn't realize I was so anxious!" This ridiculous "new normal" (IMO) will do us more harm than good if we allow it to change our internal compass to tolerate more anxiety.

In order to resist & set ourselves up to thrive again, we need to consciously fight back by heightening our awareness of bodily sensations and using focused intention and breathwork to reset our tolerance for anxiety.

It's kinda like how, as new moms, we get used to sleep deprivation. At first, it's hard, but then we train ourselves to tolerate less sleep. Even though we know we should sleep more, we wear a badge of pride in how little sleep we can get by on.

The same is true for anxiety. We justify that we aren't "that worried" or imagine it's temporary, but before you know it, you might forget what calm looked like.

If I was still sitting in California, it would take a whole lot more discipline and focus to tell myself to calm down, focus on abundance, and use the energy of nature to fuel my passions. Obviously sitting in the Black Hills makes this easier.

Consider this when you start planning where you go this summer. Your health and mental wellness is important and nature can be your best medicine

Robyn with @Nomadswithapurpose
When Will The Rest of the World Travel?
Domestic travel is king this year
It seems obvious that domestic travel will rule in 2020 in general. Restrictions from coronavirus will keep most travel domestic. Let's hope this keeps the travel economy in business.
Disney World will re-open in July and US National Parks on on their way! If domestic is your choice, there is plenty to see in the USA.
International travel
Yet international travel does seem to be close on the horizon! Did you know both Japan and Italy have programs to incentivize you to travel there?
You can visit this website to get some of your flights paid for when visiting Sicily, as well as free hotel nights when you stay a certain number. This will be available when the country re-opens to tourists next week!
Japan plans to open it's incentive plans in July, which would be much welcome in an expensive country like Japan. It was, by far, our most expensive country in Asia.
Would you take an offer to travel internationally? I know we would, but we are already on the travel fringe :). My guess is these incentive programs will work and bring tourists in. There may be more deals that surface as well.
Most of the EU opens to travel within the European Union on June 15 with the exception of Spain, which is scheduled to open July 1. Croatia is already open to tourists as tourism makes up 25% of its GDP! They are desperate for tourists. As for when the rest of us foreigners can travel the EU, plans might be better timed for the fall or later.
Asia lies on the more cautious side of things. South Korea currently deals with another surge of the virus and have locked down again. Thailand is firmly closed, along with all Asian countries that I know of, to tourists. Most likely, travel bubbles will emerge between Asian countries first.
Like most things, I think much of the world is waiting for someone else to take the first step. Countries are watching each other, not wanting to be the first one out the door. It will take a few serving as an example to the rest to get things moving again.
Start local and pencil in the rest
If, like us, you are chomping at the bit to get out and travel, now is the time! I know some will say I am a "murderer" for saying so, but each of us needs to do what we deem best. Travel offers massive rewards, memories, opening up of minds, and more. Balance is key here as well as tolerance for opinions of both sides of the coin.
If you feel comfortable to travel, I would encourage you to do so. Start local and help your domestic travel industry. The tourism industry is in desperate need of customers to stay even close to the world we've known in the last few years. Internationally, I believe borders will continue to open and the best deals will be had when half the world is still nervous to go.
I believe once tourism picks back up and virus numbers are tolerable, tourism will make its comeback. We can all see that while COVID-19 plagues many, it is not as deadly as originally predicted. If you asked me to look into the crystal ball and predict when international travel will be available and acceptable again, I would say this fall. I think countries will experiment over the summer months and a few countries might fall on the sword to be the example. Assuming the virus continues it's behavior, social distancing can flatten the curve enough, and new travel restrictions seem to be keeping things in control, a cautious international travel landscape will probably resume in the fall (IMO).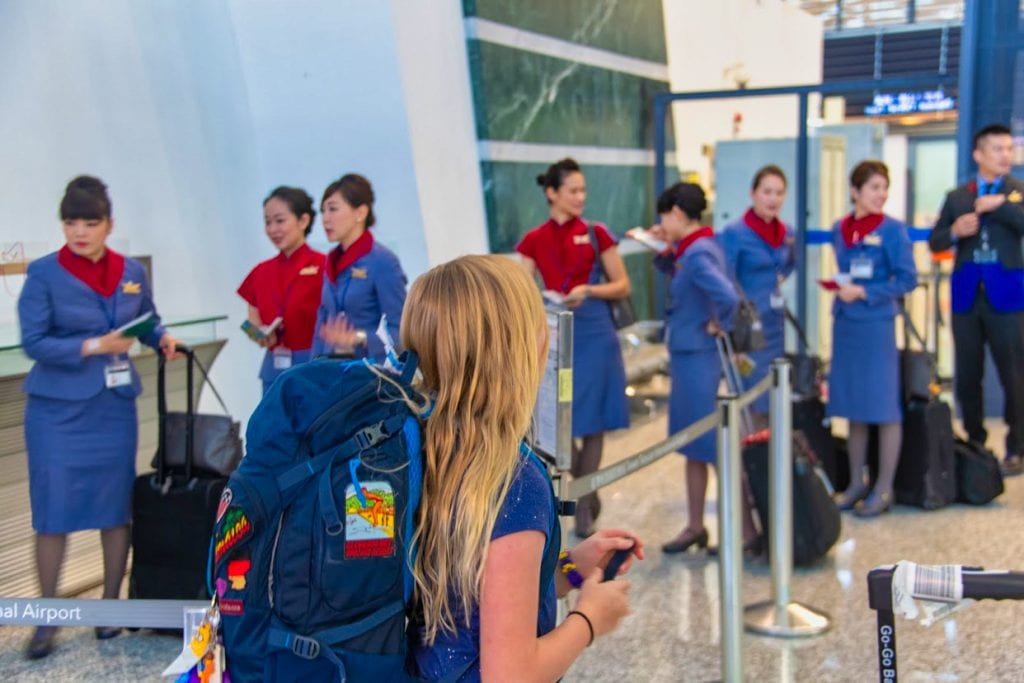 If in doubt, stay safe
If you are compromised in any way, it is the best choice to not travel much (even locally), or at all, until a vaccine is in place and widely distributed. We also need to be mindful of at-risk friends and family and self-isolate from them for needed periods after we travel ourselves.
If you are otherwise healthy, chances are you might have already been exposed or will survive exposure. For example, France announced coronavirus was there as early as mid-November 2019, when we were enjoying Paris! In fact, this article states November 16, the middle of our stay at Disneyland Paris and just a day before our staff arrived in Paris.
Personally I have many friends and family that feel they've already weathered COVID with strange, severe illnesses suffered in January or February. Who really knows? We are trying to nail down a moving target.
When We Will Book Flights to Travel From New Zealand
If you read my previous COVID update, you might know we've already missed all of our travel plans. We lost Australia and would be leaving for Tahiti next week. Tahiti is still closed to tourists, so we've just canceled all of our flights there. We had not yet booked South America, so thankfully we did not have to rack up more credits for that planned travel.
New Zealand has rumors of opening a Tasman Bubble with Australia, which we hold out hope for. Our deadline of getting to Portugal looms every closer, so the chances are very slim we will make it to Australia. However, we wait for more announcements for at least a couple of weeks before we plan to book anything. If Australia is off the list, we plan to head back and celebrate July 4th from our home country!
In the meantime, New Zealand is now open under Level 2 and, as of today, can have groups up to 100! Face masks are unseen and optional for almost everyone, most businesses are open if a little slow. We have made it to Auckland and are excited to explore!
Whatever your choice about travel, I'd recommend you be kind. Just like parenting, we all make the choices best for our families and reap the consequences. Leave judgement out of it and do what is best for you and your family!
XOXO,
Leslie