Reading Time:
8
minutes
It's been happening all week: we are being bombarded with questions, encouraged to rethink our stance, and being outright chastised for being irresponsible.
Why are we leaving New Zealand and returning to the USA amid a surge in Covid cases?
This decision has tested us and pushed us way out of our comfort zone. Ultimately, the answer comes down to one answer: because we choose not to live in fear.
I'm putting our feelings and reasoning out to the public not to justify to anyone our decision. I feel no need to do that. I want to put it out there for those that are genuinely curious why we would choose to make, what seems to so many, a totally illogical decision.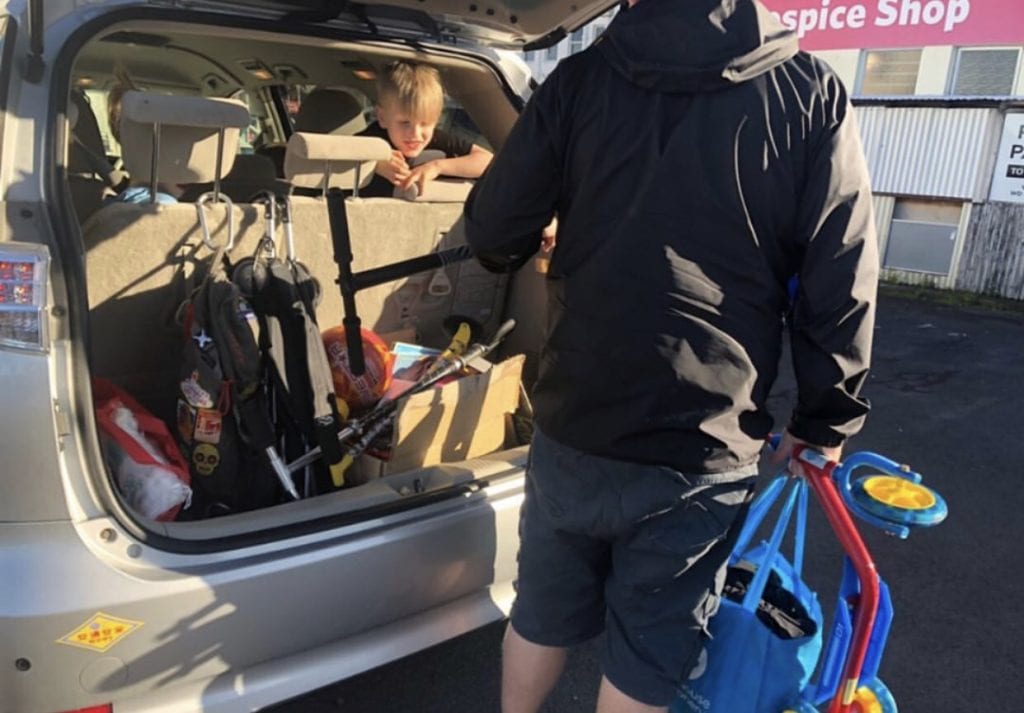 Facing the Unknown
Over the last two years, we've learned to be "comfortable with being uncomfortable". Constant change and "newness" forces one to live in a new space. Just as we start to get comfortable with a new place, we leave!
The process of leaving in the first place was incredibly uncomfortable. I've never been so stressed in my life!
Imagine I tell you I'm going to whisk five young kids around the globe, navigating places we've never seen and known little to nothing about. some of those countries will be impoverished and third-world.
What would be your first reaction? Excitement? Horror? Trust me, we got plenty of discouragement the first time around.
What happens if you get sick?
Won't you be lonely?
What about your families?
Turns out, we are getting a lot of the same questions now 🙂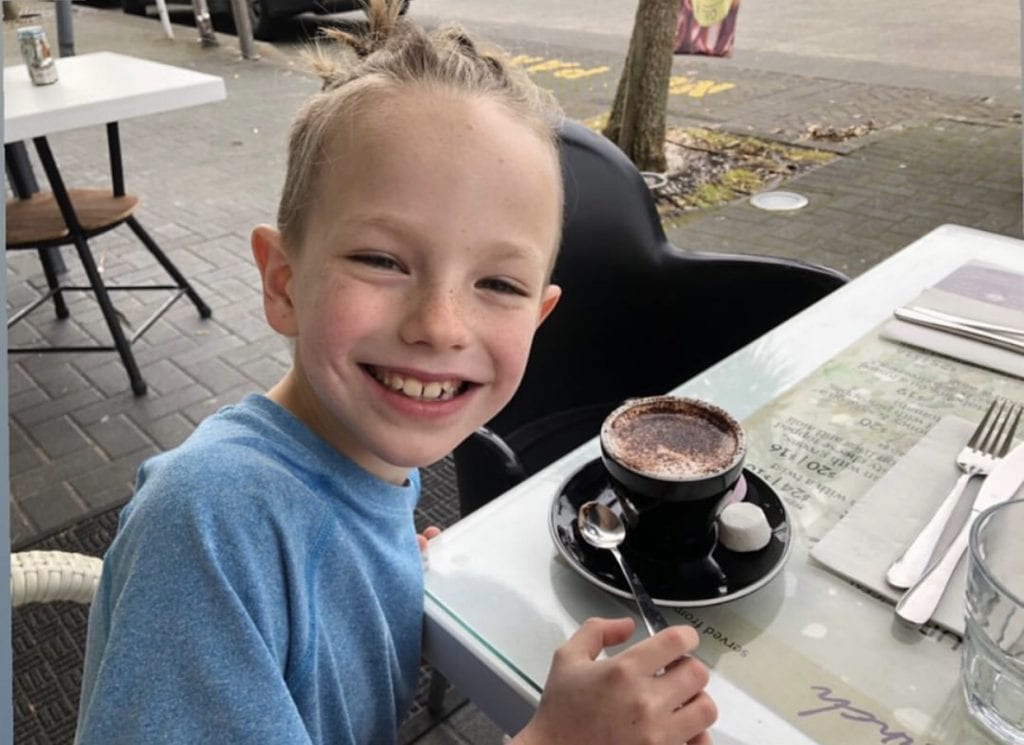 Faith As a Motivator
Catalyst for change comes in two forms: faith or fear. We expand out or we retreat in.
Had we retreated in, we would have missed the beauty of this glorious world. We wouldn't have made friends around the world. We would not be who we are today.
Gratitude fills my heart that over two years ago we chose to take a leap of faith into the dark. The treasure chest of memories we've collected as a family is literally priceless.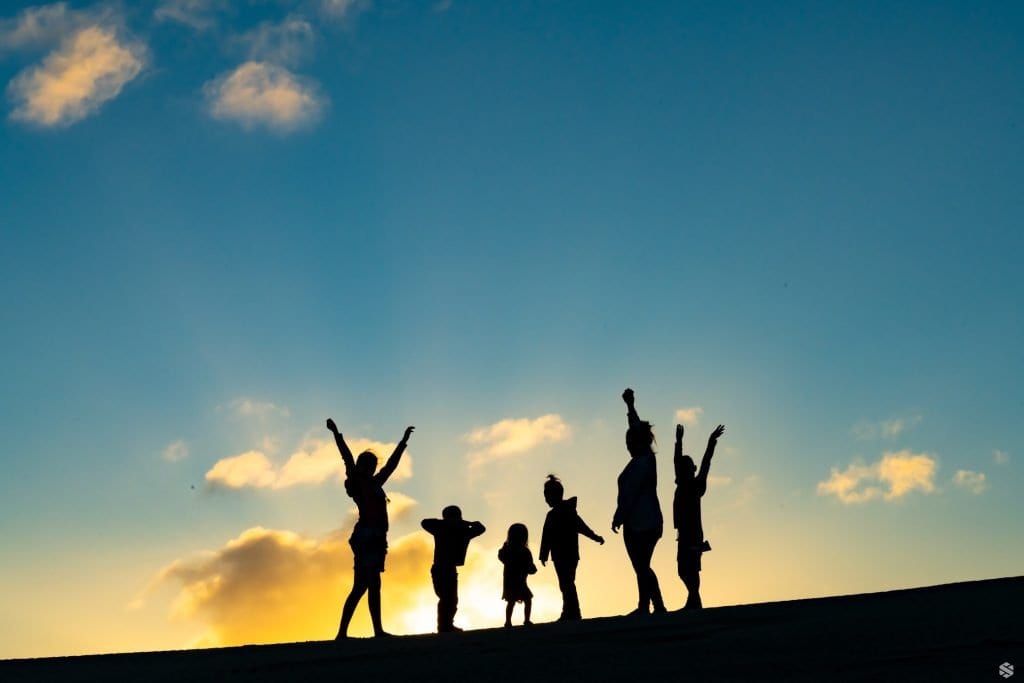 How Do We Choose Where to Go?
Along the path in our world travels, we've felt that God was telling us to go places. We would receive revelation on where to go for the next few months, book our travels, and wait for more revelation to come.
I vividly remember the moment in Croatia when we felt it was time to book flights to New Zealand. We would be leaving from Paris- literally the other side of the world! We had no plans to go to NZ at that time, but after prayer we felt lead there.
Often the reason for revelation is not clear. You rarely get that, "Oh, I see why we were supposed to do that" moment. However, when Covid hit shortly after we made it to New Zealand, we had one of those moments. God led us to the safest place in the world! We've been able to enjoy a beautiful country after the intense lockdown. What a fabulous end to this phase of our life.
As we contemplated what was next, we were filled with lots of fear. As I mentioned in this article, the media spreads fear. The foreign media's portrayal is so dismal of the United States that I had to stop reading it. I would find myself in a state of panic after reading.
God never motivates with fear. This is important to remember. It's OK to be scared, but you must recognize where it comes from and where it does not come from.
After much, much deliberation, we choose faith. We've prayed, we've fasted, we've prayed some more, we've tried out different options. Our hearts tell us it is time to go see our families.
What If You Get Sick With Covid-19?
We might. It will put a new spin on fevers, headaches, and sore throats from here on out. We will lose a lot of the freedom to explore that we have right now in New Zealand.
Flip the question around and ask, "what if our family members get sick?" They are already living in this Covid environment in the US.
Would we come back anyway if any of them got seriously ill? Probably. We gain precious time with them being healthy by going now.
What Will We Gain By Returning to the US?
Family time. We miss our families. Spending a few weeks hanging out with our families is better than a few day-trips here in New Zealand. We've been counting on this time to see them for many, many months! These relationships need investment.
Relaxation. We can be "comfortable" for a bit. That sounds strange, but it will be a breather to visit places we know. We will eat fast food that is familiar and envokes years of memory (Chick-fil-a, I'm talking to you, beautiful).
Familiarity. We will be able to drive around without Google or Apple Maps guiding us! Amazing! It's taxing to always need directions, even to find your "home" :). I can't wait for a stroll through Costco, even with a mask.
Investments. We've purchased an investment property in UT and moved our stuff into it! This means we can sleep in our own bed again after two years. (Purple mattress, we are coming for you!). Seeing familiar toys has the kids so excited.
Friends. Seeing old friends will replenish our tanks. Constantly explaining who you are, why you are doing what you are doing, where you are from… it gets old. Deep friendships take time and we have that established already in Colorado and Utah.
Staff. Believe it or not, we've hired multiple staff member that have never met us! Talk about a leap of faith on their parts :). We can connect with these new team members of our businesses and pull back that curtain a bit for them.
Don't You Love New Zealand?
In many ways, yes, we do love New Zealand. New Zealand provides amazing scenery, kind people, familiar customs and language, the best gluten-free availability in the world, new friends we've made, and more.
I'll let you in on a little secret… we didn't like it much when we got here! We'd been international for so long it felt, in many ways, like a huge letdown.
Mostly our mistake, we went to Christchurch first. A beautiful city, Christchurch is not the activity hub of NZ. Nor does it hold many of the natural wonders you find elsewhere on the South Island.
Suddenly we were driving on the left side of the road, speaking in English, visiting stores we grew up with and wondering why we were here?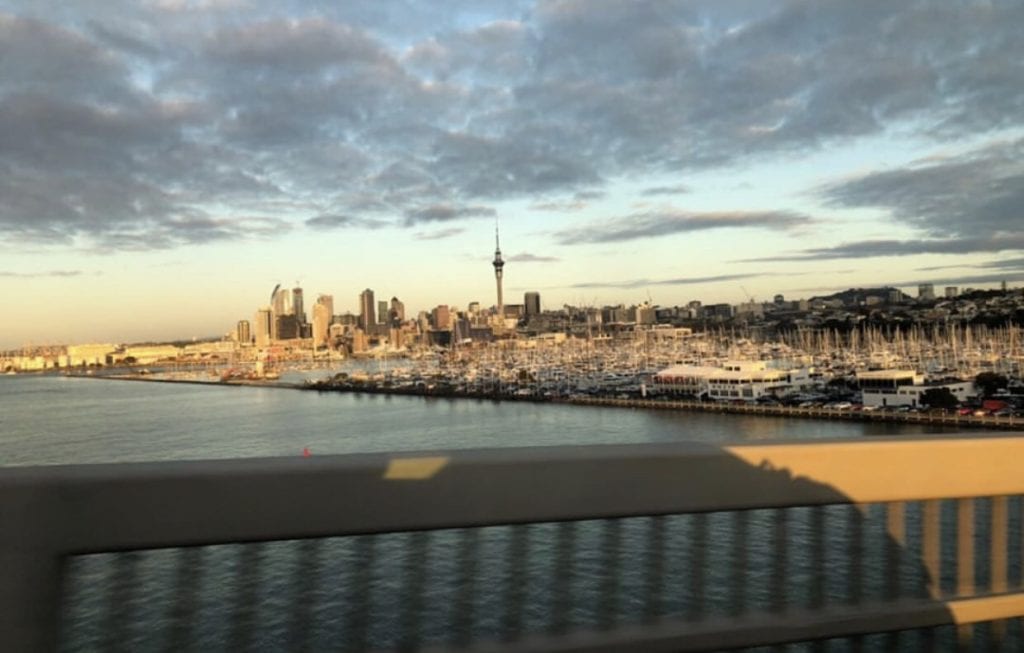 Our Minds Have Changed
After seeing so many incredible wonders in New Zealand like the Tongariro Crossing, the Hot Water Beach, Mount Cook, Milford Sound and the Giant Sand Dunes, we've drunk the kool-aid. All those families that told us NZ would capture our hearts proved correct.
Yet our hearts continue to yearn for more.
More what, exactly? We aren't sure. More exploring, more experience, and perhaps more of a challenge.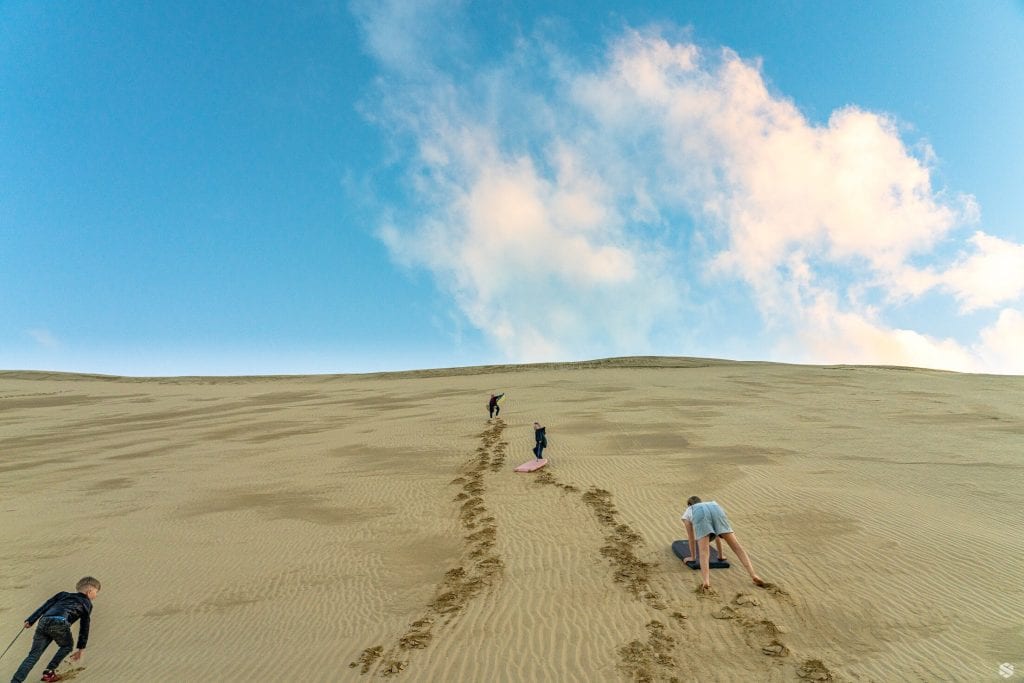 Finding Answers
As we felt out the decision to leave, we waffled for weeks. One day I'd be ready to stay and Chris would want to leave. The next we would flip-flop. The indecision wore us down and weighed heavily on the kids.
We decided to review the process of revelation from God. Our belief system teaches God will reveal His will for you and we believe this to our core. We've changed our entire life trajectory on this belief that God had a different path for us.
God will not write down the answer and mail it to you. He will confirm the right decision for you, which requires you to make a decision in the first place.
God doesn't operate on deadlines, doesn't do ultimatums and doesn't always give you the answer you expect.
But He will answer you! This is a sure promise.
Whoever you are, you may have at times felt Heavenly Father was unaware of you. You can pray to know His will, and with the honest desire to do whatever He asks you to do, you will receive an answer.

Henry B. Eyring, "You Are Not Alone in the Work", October 2015
Making a Decision
How could we make a decision when our feelings changed daily? We couldn't. Everyone in our family was on a different page. We had no unity and no choice.
We decided to stay and explore visa options. We asked our Airbnb owner for a long-term lease. We got a babysitter and went to talk to school offices.
I could see it. I could see our life here in New Zealand and it was a good one. It was familiar and would be easy to settle into.
Suddenly, for Chris, he knew it was wrong. He knew our time of exploration and self-discovery is not over. He announced it was time to leave.
Don't mistake me by thinking we all just heartily agreed! We had a good amount of debate, some hard conversations with the kids about really facing the other options available to us and what they mean.
After some time, we all agreed on the path to leave New Zealand. We keep telling ourselves we can return in a year or two if we miss it as terribly as we think we will!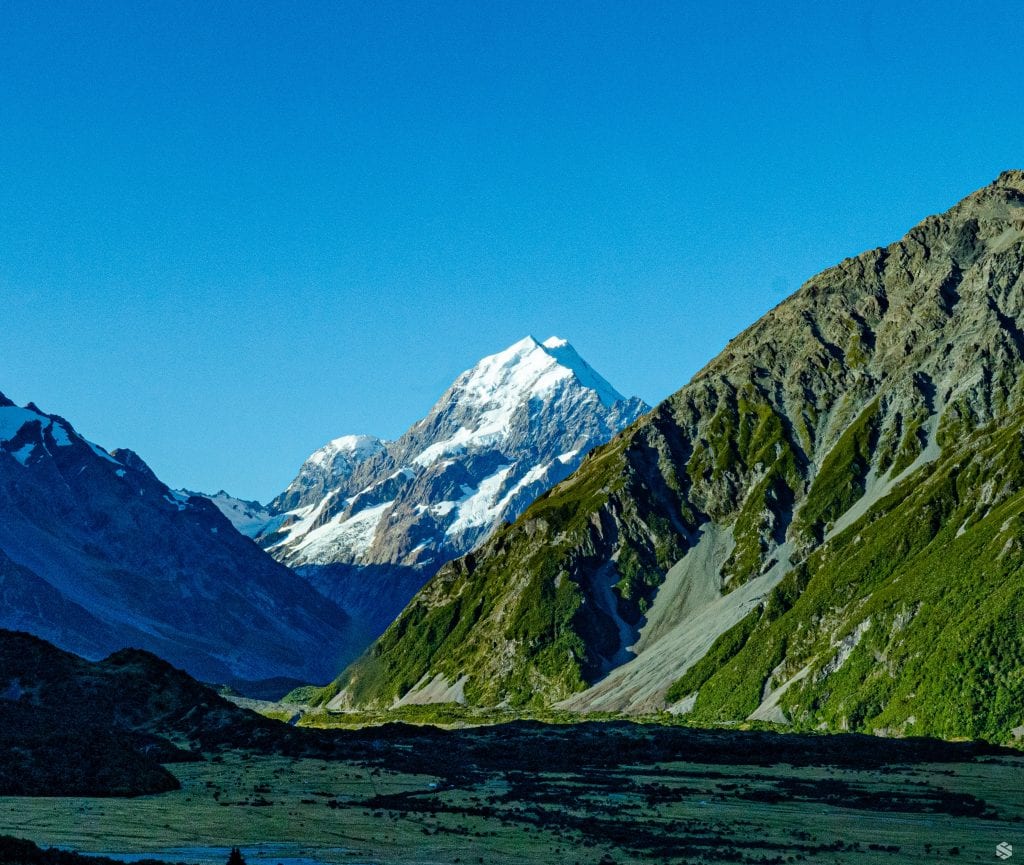 Finding Peace
Settling into our decision felt good at first just to simply stop wondering. Being able to plan brought relief. As we continued down this new path the decision felt better and better everyday.
At the same time, we are being bombarded by the bad news from the US about case numbers and curves. No one can logically undersatnd why we would leave a covid-free country and come to the worst spot in the world.
How do you reconcile what is right in your heart with what your logical brain tells you is a mistake?
Honestly, you have to rely on faith. You need to believe that what answer you got from God will bring you more happiness, in the long run, than the decision you might make on your own.
We've trusted this many times and experienced more joy in the last two years than we could have ever dreamed up on our own.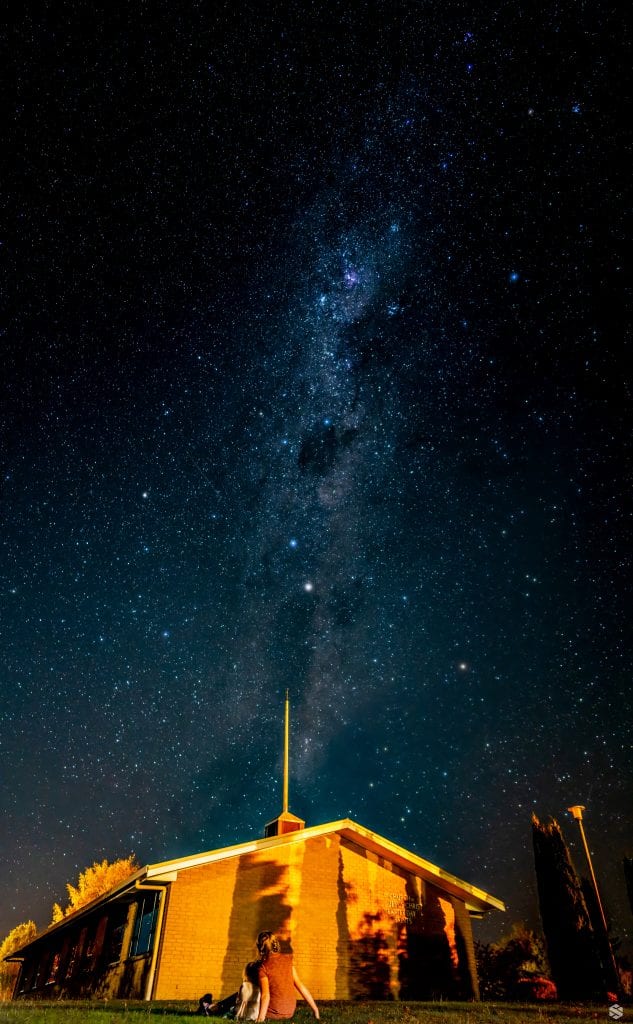 What's Next For Us
As I finish writing this, we sit at the Auckland airport waiting for our flight to LAX. We will continue from LAX to Denver and spend about a month with my parents.
We will then move over to Utah into our new rental property. We will live in it for the time being as we apply for our visas to Portugal. If borders open to the EU and/or we get our visas to Portugal, we plan to move over there for the next year or more.
School starting in the fall was our original deadline for getting to Portugal, but we likely will be missing that timeframe now. We will need to figure it out as it comes! Our kids may go to school in the US this fall while we wait on our visas.
Wrapping Up This Phase
Going back indefinitely to Utah did not make it into our plans for this part of our life :). We were supposed to have a glorious travel stint to Bora Bora and through South America, briefly visit our families in the US and go to settle down in Portugal.
Like so many, Covid has changed our lives.
Yet our hearts are filled with immense gratitude! We are healthy, happy, full of love for one another and we've been able to see and experience so much around the world.
Hopefully soon our travel lives can resurface, and in the meantime, you'll find us with our masks on in the USA!
XOXO,
Leslie