Reading Time:
8
minutes
Hi, we're the McClenaghans, we are a family of 6 currently travelling full time. We love adventure and seeking out all things beautiful in this amazing world. Our travel life isn't perfect, the beds are usually hard and we should probably plan ahead more, but we are doing it, we are living our big, wild, crazy dream and hopefully inspiring other families to do the same, whatever their dreams might look like. Our time with our kids is short we have to make it matter.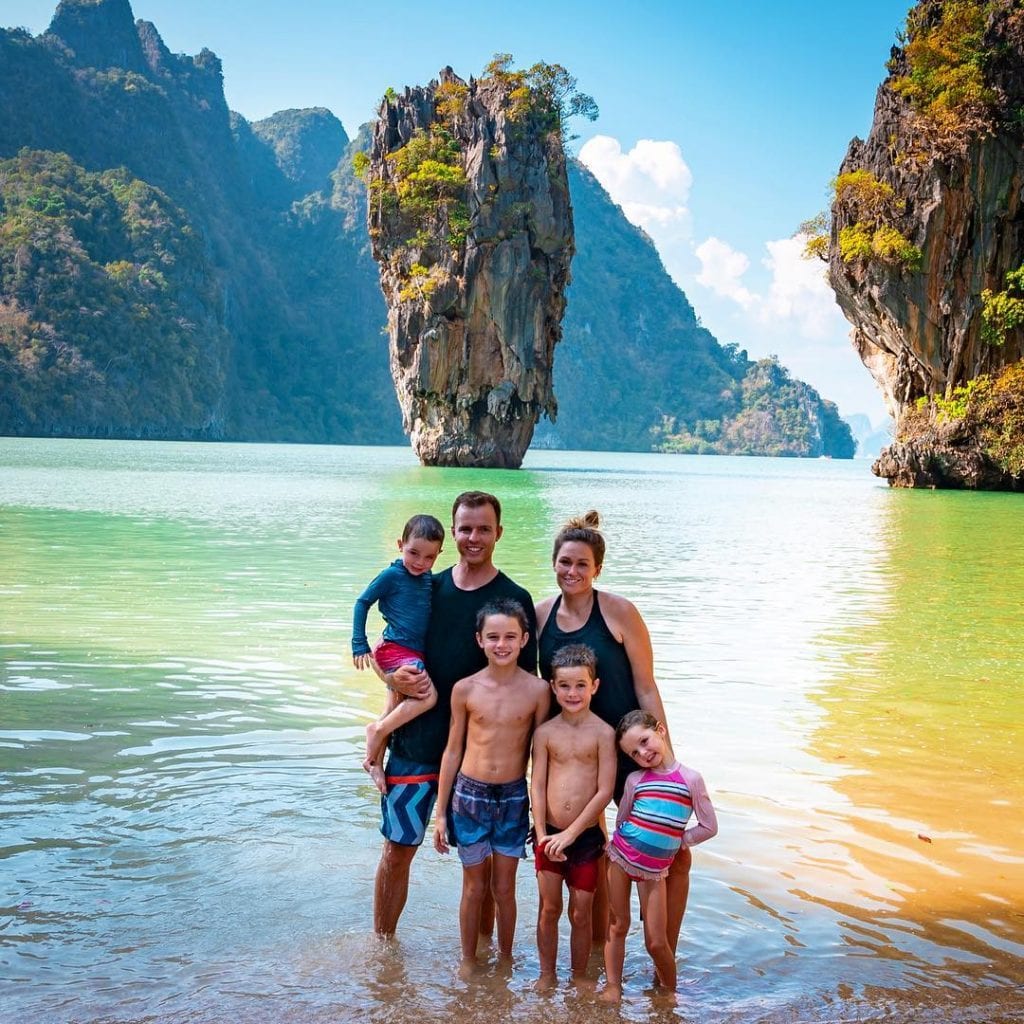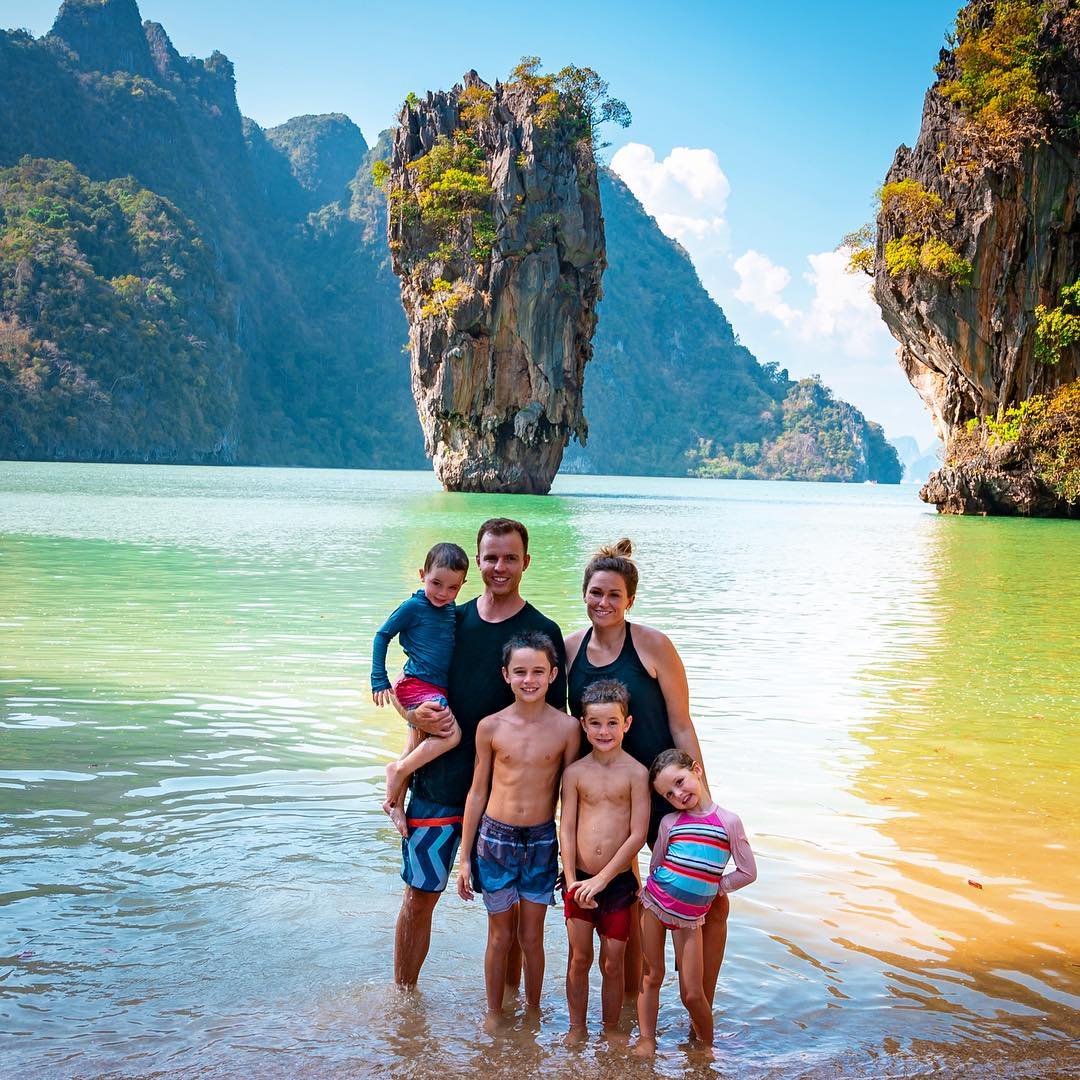 Before we set out on our big adventure we knew that if we were going to be able to sustain long term travel with our big, young and busy family our two biggest obstacles would be staying on top of our spending and staying ahead of potential meltdowns. Here's five hacks for each, that have become part of our full time travel routine; and have saved our family's bacon daily.
Money Saving Hacks
How We Book Flights: In the last year we have booked dozens of flights, everything from quick commuter flights to ocean crossing long haul flights and we now have 3 things we always do to try and save money. First we always book our flights midweek, it's not just an old wives tale, Tuesdays and Wednesdays really are the cheapest days to book travel. Second, once we have an idea of places we might be interested in going to, we have Google Flights do the research for us, there is so much flight price, tracking information available through their site, it is a great tool in finding the most cost effective way to get to our destination. Third, when we are searching for flights we "browse incognito", (if you're using Chrome you do this by clicking on the three dots on the far right, in the toolbar). If you have searched a certain route/dates multiples times, the internet remembers, and as a result sometimes the price for flights goes up, when you browse incognito the internet doesn't remember your search history (this one saved us $3000 when Todd had to fly back to Canada from Australia for work, the price dropped instantly when we used an incognito browsing window)
How We Choose Accommodations: By travel standards we have a big family, and have had our share of hurdles finding places to accommodate our squad. Generally speaking our rules of thumb is "stays less than 4 days we get a hotel, stays over 4 days we get an AirBnB". AirBnB is a great resource for families when travelling because it is much easier to find more spacious accommodations at very reasonable prices, but they often have higher fees than hotels and charge a cleaning fee which is the same regardless of the duration of your stay, a $200 cleaning fee isn't too bad when it is spread out over 6 nights but it adds considerably to your nightly cost if you are only spending a night or two. We have found the most common site we use when booking hotels is booking.com for two reasons. First even if a hotel cannot accommodate our large family in a single room they provide the different options available for multiple rooms, so we find what will work best, and secondly, in addition to hotel rooms they have serviced apartments and vacation rentals, which tend to work really well for us.
How We Get Around: As much as possible we try to get around like locals. The locals are experts at navigating their cities in the most efficient and cost effective way possible. Whether that is riding the subway in big cities, hiring rental cars in spread out towns or hoping on boat taxis to island hop, the locals know their stuff. For us, that most often looks like public transportation, densely populated cities typically have excellent transit systems; trains and subways are usually the easiest to navigate and often stop at a lot of the major tourists stops. But when in doubt ask for help, in places where public transit is popular the locals know the routes and they are usually more than happy help.
How We Eat This is our trickiest dilemma as a full time travelling family. As a family of six eating out adds up quickly, but trying local cuisine is one of our favourite parts of travel. To help keep our food budget down, we typically eat breakfast at "home" before we head out for the day. Hotels and and airbnbs usually have at least a fridge, so although our breakfasts are simple stocking up on a few key items beforehand at the grocery store really cuts down our overall spending. Some typical breakfasts for us might include: yogurt, lots of fruit, cereal, peanut butter/nutella toast, or muffins. Another way we cut down cost (and cut down on food waste) is by sharing food when we eat out, instead of ordering each person their own meal, we order a couple menu items and share, with four kids this is usually our most cost effective option and has helped our kids learn to love a more ethnically diverse range of food.
How We Tour Tours and excursions add up quickly! Especially when travelling with children, but learning about the places you visit adds so much more significance and depth to them. The way we maneuver around this varies from destination to destination, for example in SE Asia, a great way to experience local culture and historical sites is by hiring a private driver for the day. Your hotel could arrange an English speaking driver for you, but we found that it was quite a bit cheaper to arrange it ourselves. Anytime we took a taxi, whether to a market or to a restaurant, the driver had reasonable English. We could also ask him what his daily rate was because all of the taxi drivers offer this service and they are used to people asking. Alternatively, when we were in Europe we took advantage of Sandeman's Free Walking Tours, which offer a great introduction to a new city, as well as downloading countless Rick Steves Walking Tours, which are excellent self-led tours you can download to your devices. But at the end of the day we are big time "Google" Travellers, we try to research places we are visiting before we go, so that we have of an understanding of what to expect while we are there.
Meltdown Preventing Hacks
How We Schedule our Day While a typical vacation might be a nonstop party, long term travel is quite the opposite. Tired kids are cranky kids. We find travelling is a lot more kid friendly when we get out and explore earlier in the day and are back with enough time for the kids to have a little down time before bed. It isn't a fool proof system but it keeps our most potentially stressful moment; waiting in lines, long travel times and crowded attractions; from getting to close to our least patient times of the day, aka bedtime.
How We Sit on the Plane Airlines are usually great at seating families together on flights, they know everything goes smoother for everyone when the toddlers aren't sitting next to strangers. But we have found that if we don't pick our own seats we are usually seated across a row, which means we can all see each other which is fun, but also means that I'm playing defence on my two youngest kids the whole flight because they can't help but kick the seat in from them, which is not fun. So save yourself some stress if you have a potential seat kicker on your hands have them sit behind another family member, your heart rate will decrease significantly on the plane.
How We Sleep Kids are lot more adaptable than we give them credit for, which is a great asset when travelling. Our big kids have slept in all sorts of places, and they've done great, but our toddler is a bit of a different story. When we left on our adventure around the world he had just recently turned two and was not yet ready to transition out of a crib but we knew we didn't want to haul a big bag pack'n'play around with us. So we began doing to a ton of research and found/fell in love with the Pea Pod from KidCo. It is amazing, as far as Max is concerned he sleeps in the same place every night, and that consistency is priceless with a toddler. A well rested toddler makes for a happy life.
How We Play We have some pretty active kids in our family which makes them so much fun to be around and always up for an adventure, but also means they can get restless. We try to find to find a playground or swimming pool at least every other day for them. And we've found that being able to let them burn off that extra energy is so helpful for keeping meltdowns at bay.
How We Pack We pride ourselves in packing light, and are proud of how few bags we travel with, but a few of the items in those bags are non negotiable for us, and totally protect our sanity. First off snacks, with four kids someone is always hungry, so we have snacks on hand when we set off for the day. We also have always make sure we have a couple of movies downloaded onto the ipad. We also use packing cubes when we travel, and although this isn't a new concept, we pack them a little bit differently. Each kid has a cube with all their clothes in it; well, almost all their clothes in it. We have one packing cube that hold all the pajamas and one that holds all the swimsuits, and they always get packed into the luggage last. There is nothing worse than getting to a hotel late and having to dig through the luggage to find pjs for exhausted kids or having to rip a bag apart in the trunk of the car to find that one that missing swimsuit when you spontaneously stop at the beach. Having these two separate cubes is a game changer!
Family Travel is exciting, and amazing, and crazy, and wonderful and wild, so soak it up. There are also going to be some really hard and really stressful days in the mix, but don't worry, with time those days usually make for the best stories. Stay calm and roll with the punches, you got this!
Ashley
Follow along!
Instagram: https://www.instagram.com/oursquadabroad/
Facebook: https://www.facebook.com/Our-Squad-Abroad-252649328751182/