Reading Time:
8
minutes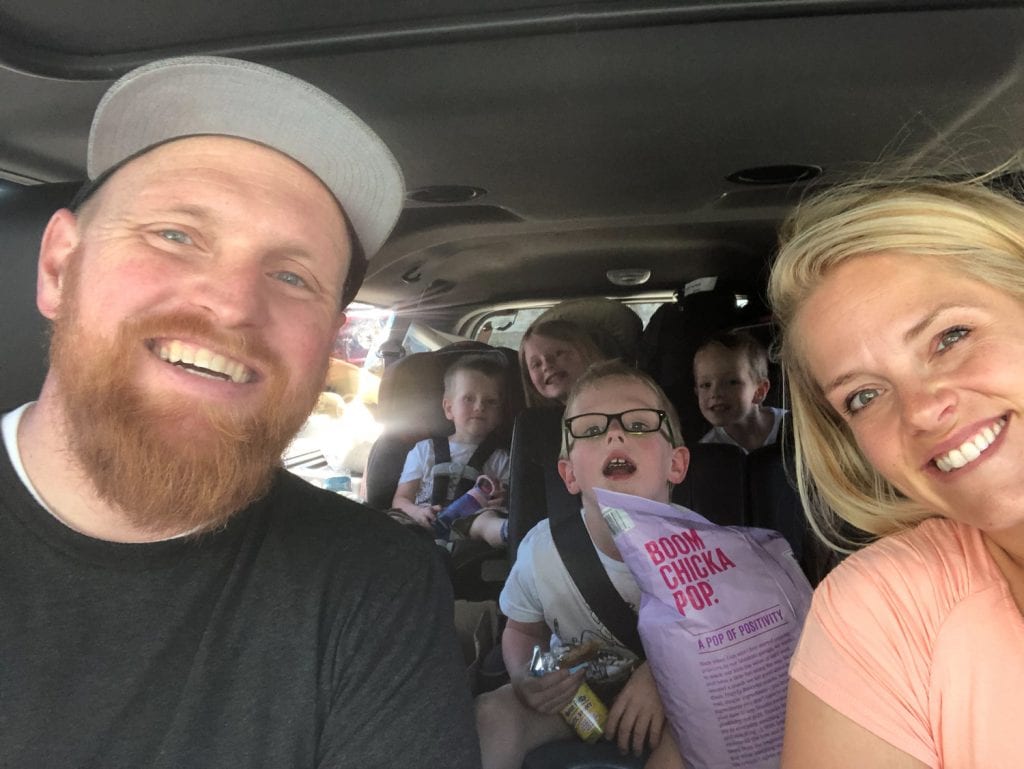 My heart bubbles with emotions and spills over at the thought of what the last year had brought our family. We've been so incredibly blessed, so protected, so stretched. We've been pushed to our max in many ways. We morphed and changed and grown and loved more deeply.
Trying to pick a topic in celebration of such an accomplishment is difficult. There are so many things I wish to get written down. Many of these things cannot be encapsulated in writing. They are intangible gifts and memories we've garnered over these last 365 days of soul-stretching.
I've settled on something a bit more fun: what has each location taught me/us? What quirky or funny things came with each new "home"?
Often when people meet us and ask where we are from, we say, "This is our home right now!".
Denver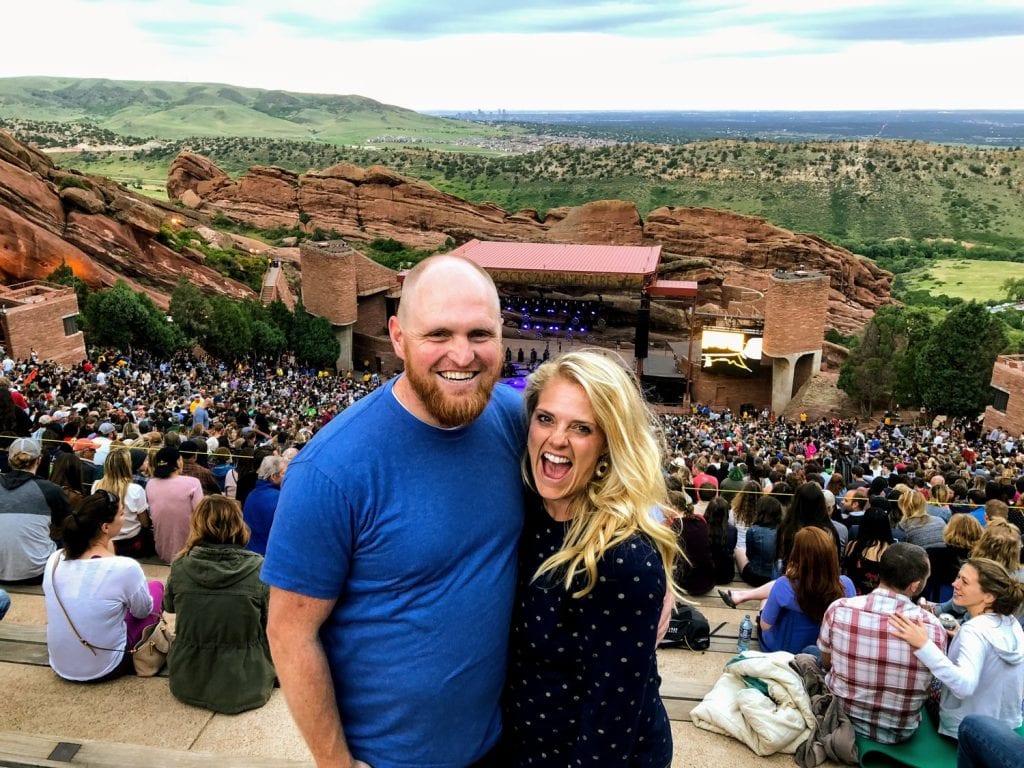 • How much I miss friends and family. We bathed ourselves in our relationships both before we left and right after we left. We tried to connect with all those that meant the most to us (time prevented that for many still). Oh, how bittersweet it can be to travel when you miss people you love!
• That it is fun to be a tourist in your hometown! I tried to do many "touristy things" with the kids.
• How much moms need each other! I have a strong mom-friend group in CO that I miss terribly. I didn't realize until I left how therapeutic "girls nights" are for me. We moms can work magic for each other just by being a friend and partner in the thick of life.
Honduras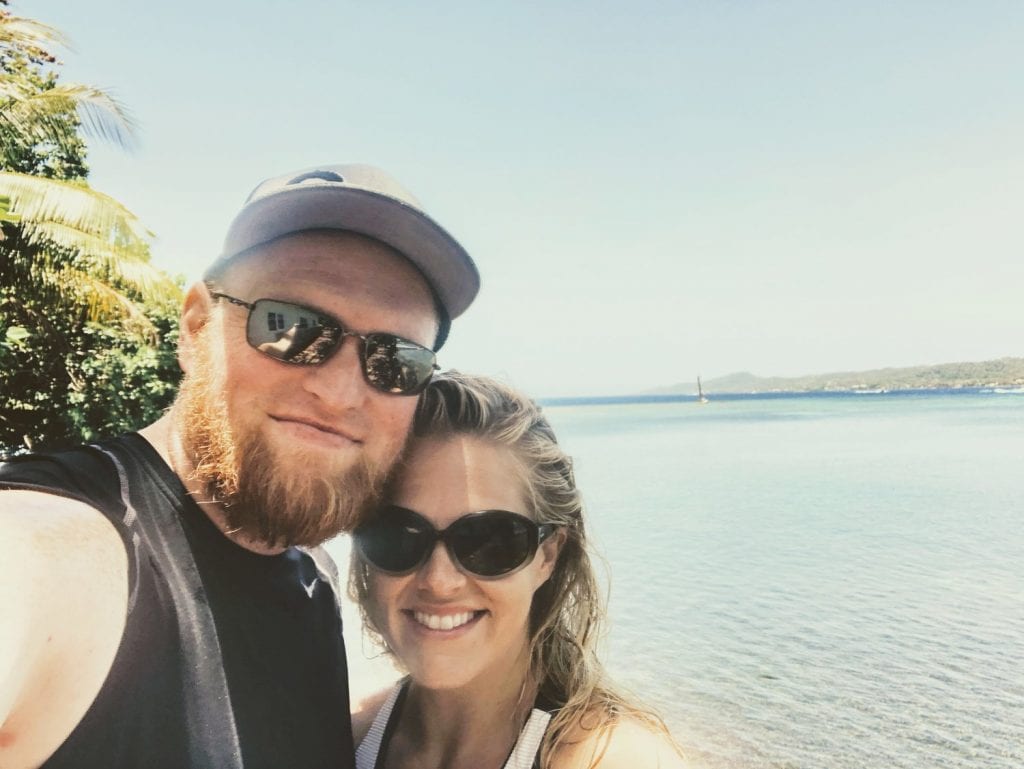 • The ocean holds magic untold! There is another world we can barely see under the water. If you can get yourself under there, do!
• Gummy bears after a dive are delicious! They counteract the salt of the sea water. I pretty much ate my weight in gummy bears this week.
• You learn fun things about your loved one in a group. We had a big dive group, most of which we didn't know, and the stories can be so fun.
• We raced hermit crabs! Such a fun memory.
Portland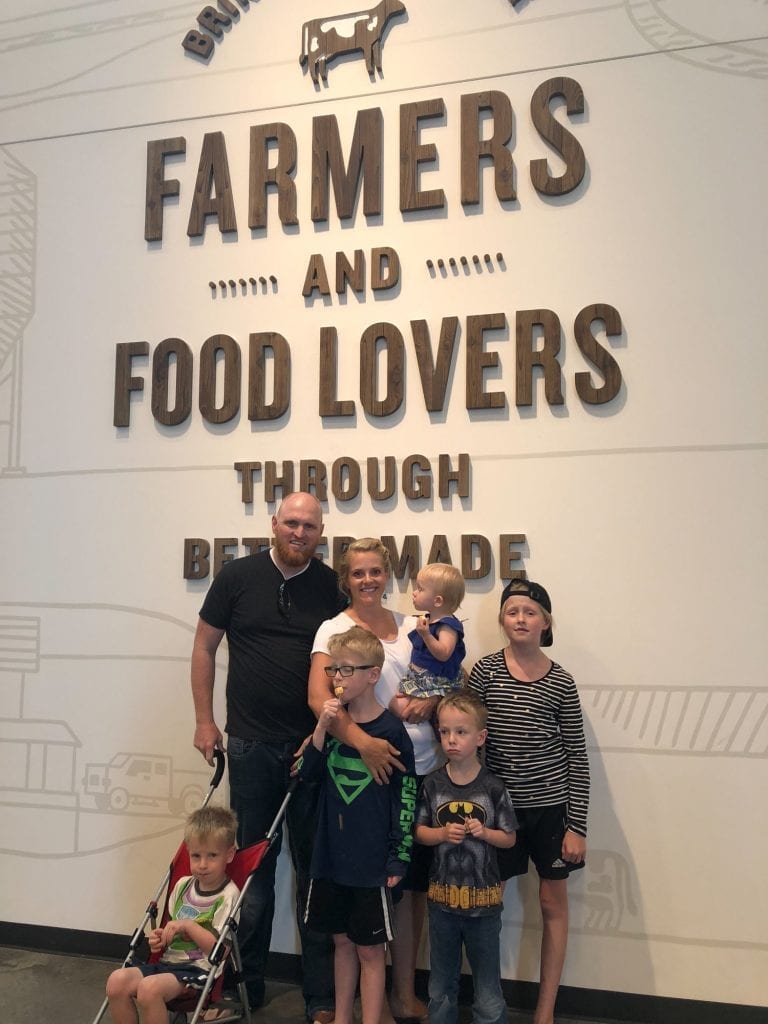 • Living next to public transportation is amazing! This was our first time in a city with kids and the train was right out our front door. We loved getting all around a city without a car!
• The Northwest had a really cool vibe of being relaxed and welcoming. They chuckled at the five kids, but welcomed us warmly.
• We fell in love with a farm, Kruger's Farm, and seriously considered making it our future. Who knew I have a secret love-affair with farms?!
• The food. Oh the food of Portland. It's why we went the first time and it didn't disappoint. We reminisce about the food still!
San Fran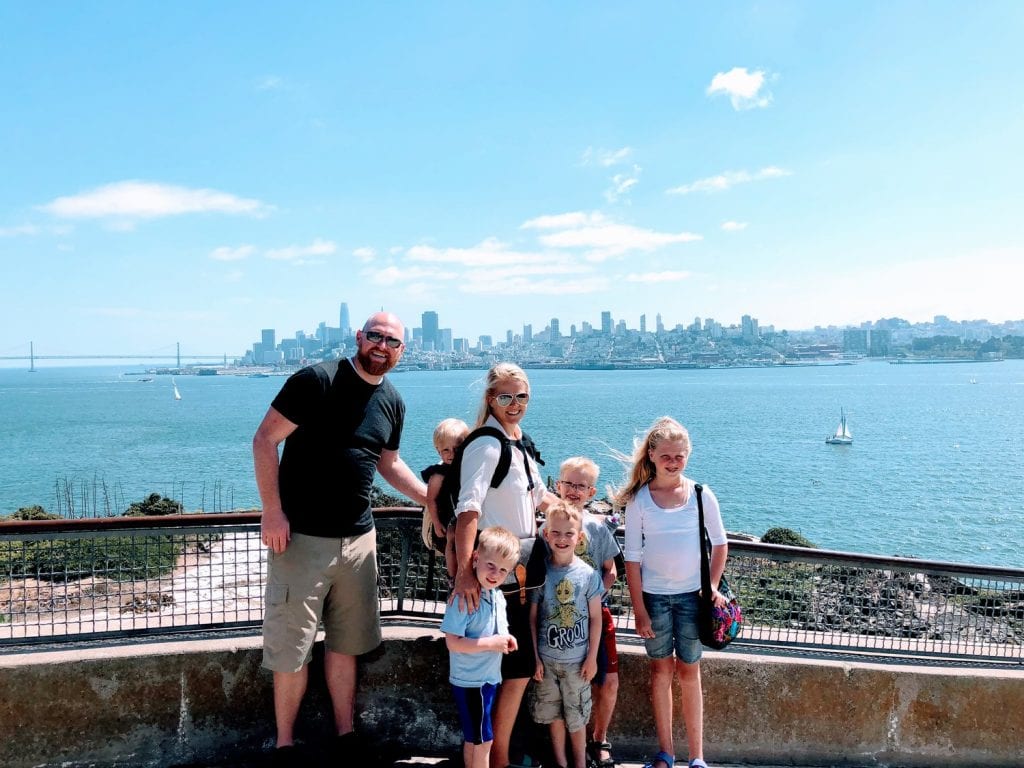 • While we love San Fran as a couple, it's too hard with five kids!
• We learned about "sneaker waves" at the ocean that can literally sweep you out to sea.
• We didn't the constant feeling of being "wet" at our house in Pacifica. We also happened to go at the cloudiest/foggiest time of the year and didn't love it.
Anaheim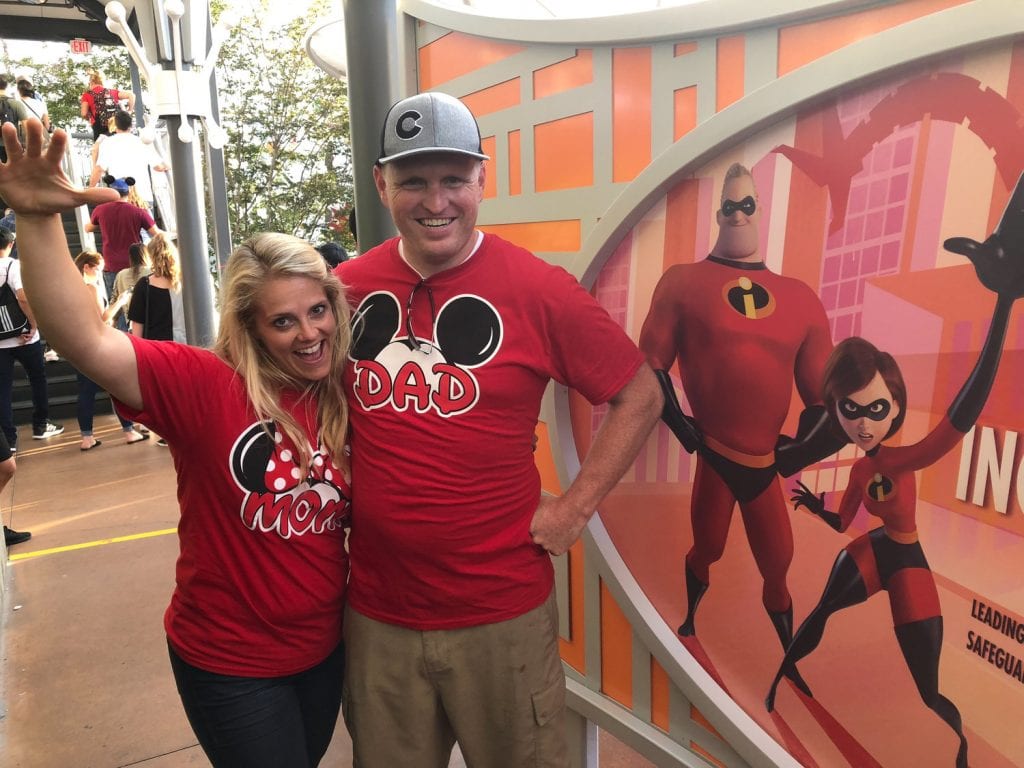 • I solidified my love/obsession with Disney. Since neither Chris or I went as kids, we weren't sure how we would feel about it. We loved it.
• I don't quite understand how I can love spending hundreds of dollars to go stand in line, but I think it is seeing the magic through my kids eyes.
• Southern CA beaches are magical. Too bad it just so expensive to live there!
Kauai, Hawaii
• I learned I really like my boys growing out their hair, going barefoot and peeing outside- haha!
• Sometimes beautiful places are hard for locals to actually live in. Kauai is mostly tourism and that can be hard when you live there all the time.
• We still are way tempted to make this our home someday!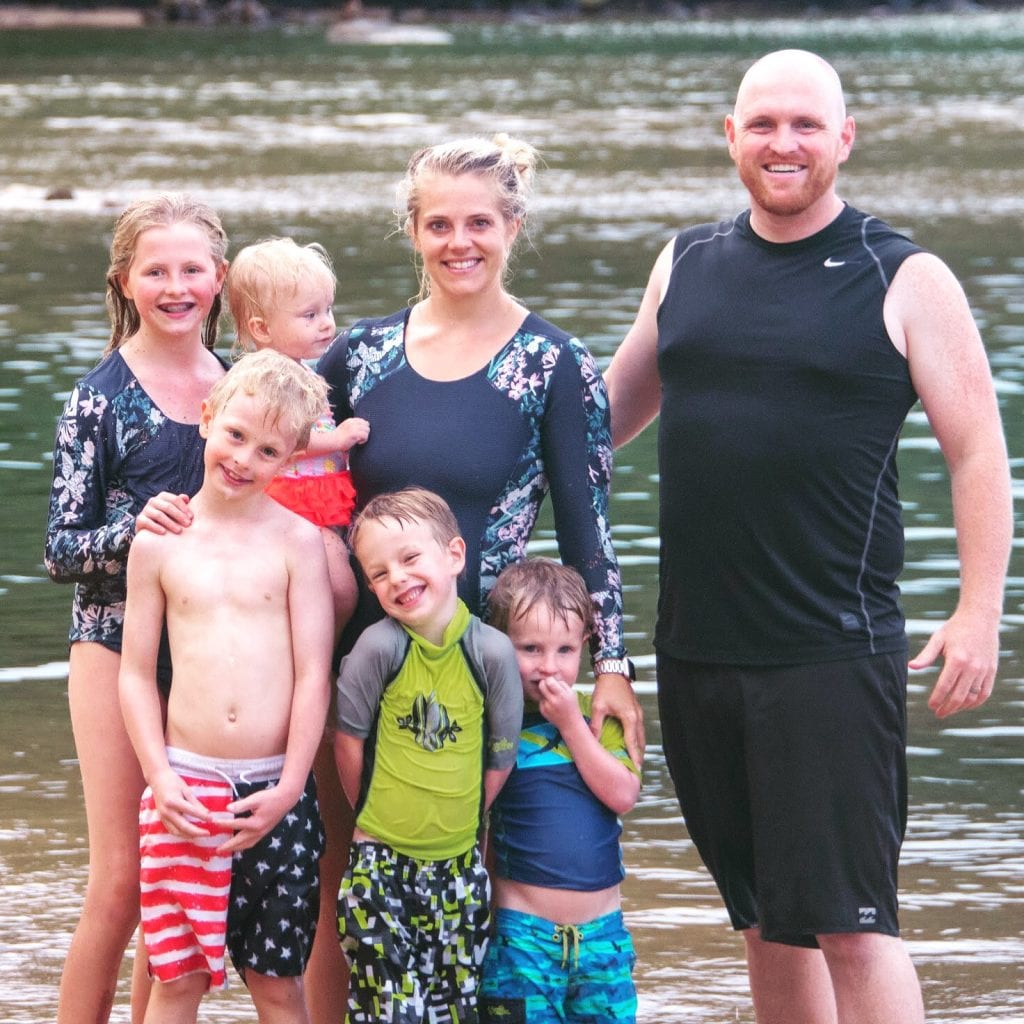 Oahu, Hawaii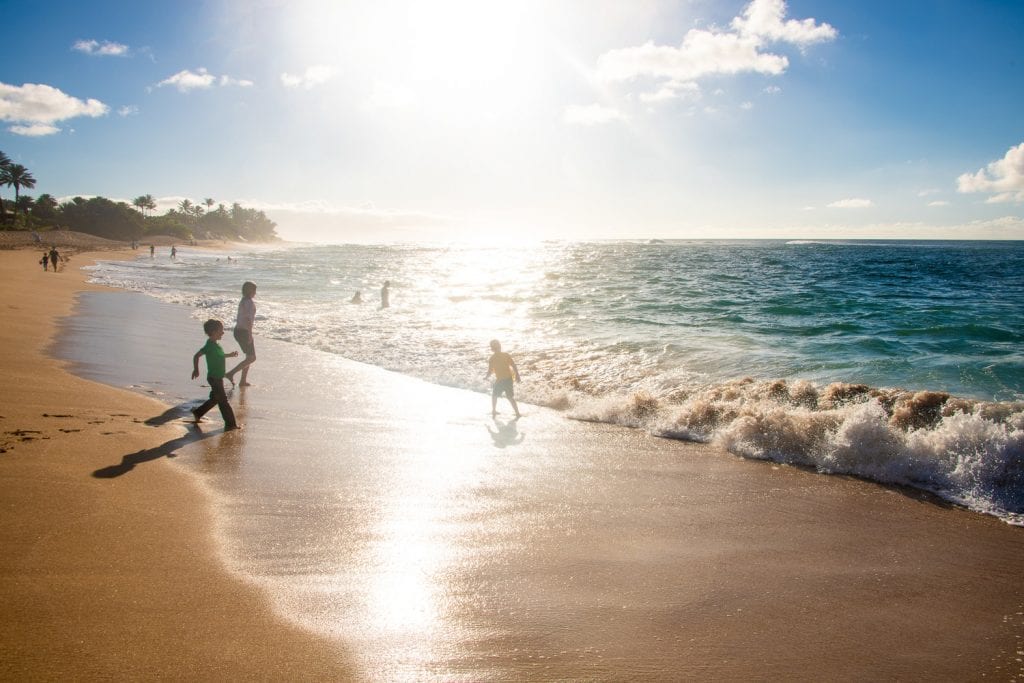 • Polynesian culture is pretty fascinating. Each country is unique. We talked to some Tongan friends about growing up and the patriarchal society they embrace.
• We had our first Airbnb that we were really uncomfortable in. We had to switch and it made all the difference.
• We had some major milestones here for our family and were so loved and embraced in return by people that barely knew us. It warmed my heart.
Bali, Indonesia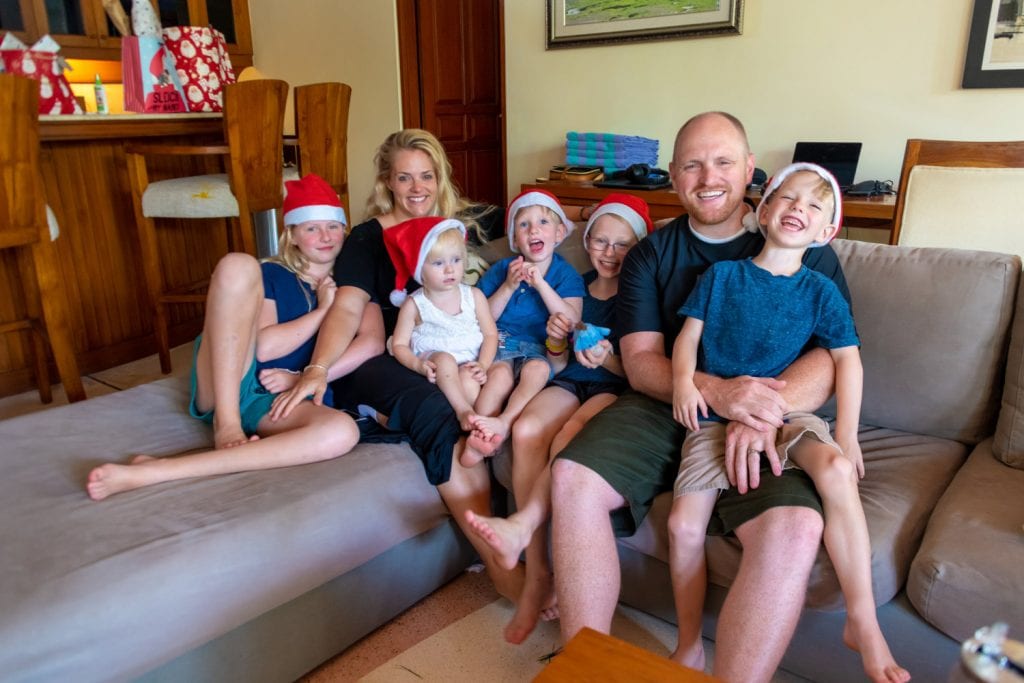 • Our first exposure to a really different culture left me hungering for more. It lit up my wanderlust soul and filled my heart with joy.
• Massages for $6 for an hour just can't be beat. I'd go back just for the near-daily massages.
• The food is really good! We found the best gluten-free pizza in Sanur that we all still crave.
• A Kekac dance is a must to see! A big group of men chant in unison and fell a story. There is also a fire dancer that walks through fire. It's amazing.
Singapore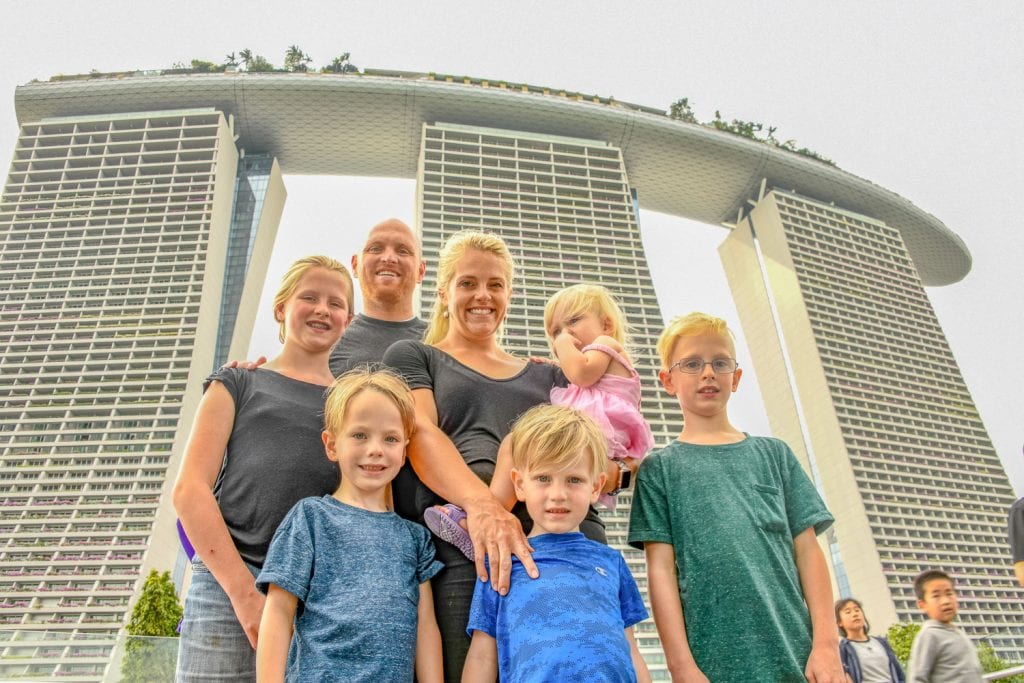 • We sure appreciated being in a first-world country again! Mostly for the bathrooms- haha!
• Don't eat or chew gum outside your home or outside a restaurant. They really just don't do it. This is hard for a mom who is used to feeding kids on the way to the activity.
• There are so many fun cultures within Singapore and it is a magical city. We still love this stop too and have it on our short list for our future home.
Hong Kong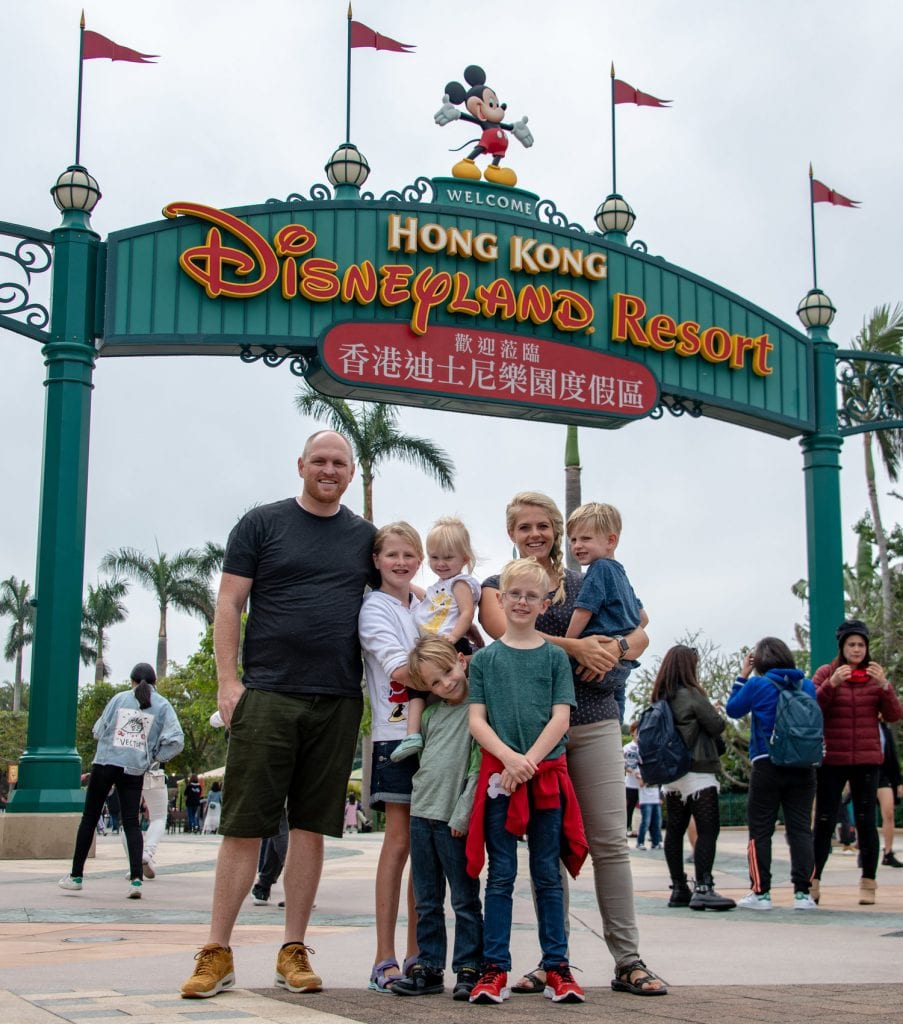 • This was our first introduction to Chinese tourists. They are incredibly pushy! We almost were trampled a few times, no joke.
• The city is very vertical. Malls can be 12 stories and home all kinds of attractions! Exploring malls is an activity in itself.
• Lantau Island has so much to do and was my favorite part. I loved the fishing village and Disney (of course!)
• Chris was approached by a female escort when walking late alone, so be aware.
Taipei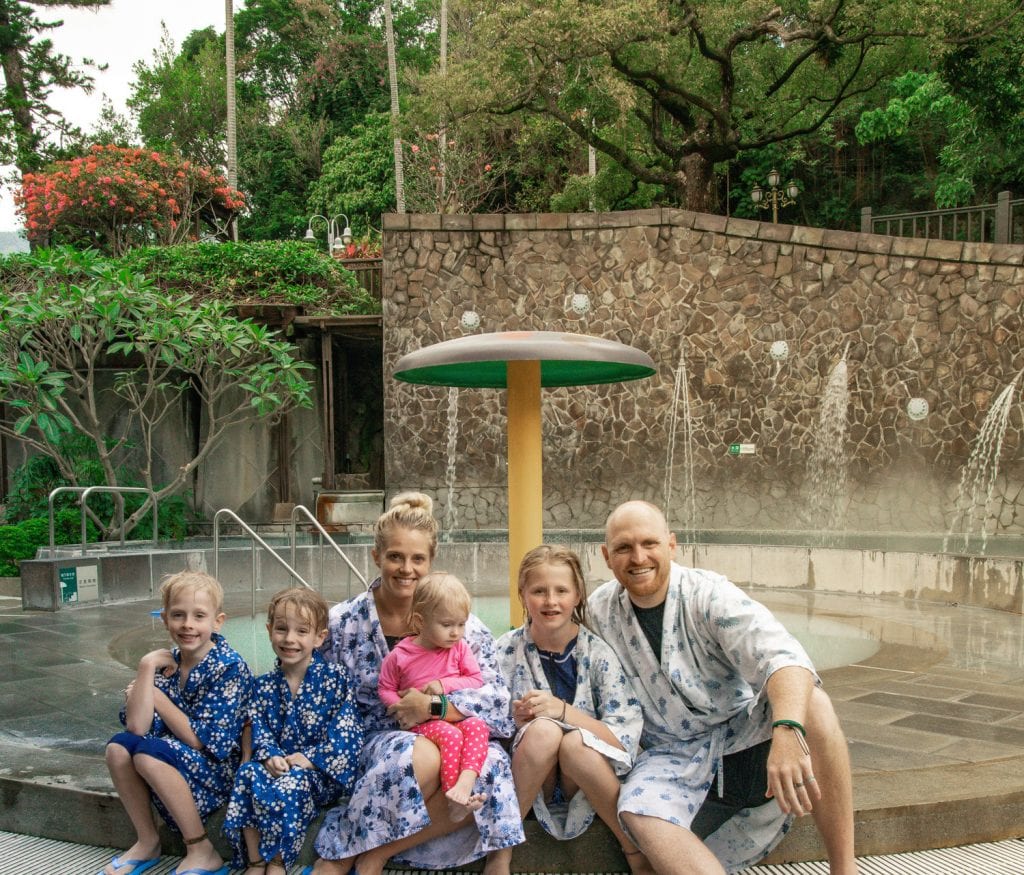 • We were scolded for being too loud by the neighbor below and it really upset me. Not having a stable "base" of some kind sent me into a bit of tailspin and we almost had to call it quits!
• Bakeries, as in fancy European bakeries, as so popular here! Who knew?!
• We loved the night markets. Also claw machines are everywhere.
Bangkok
• My favorite city yet. I'd go back anytime. So much to see and do, so much culture, such nice people.
• Traffic is a BEAST. It can take 2 hours to go 10 miles anytime from 3-10 pm.
• Chinatown is sooooo much fun. With or without kids we always loved it.
• Floating markets and the train market were a highlight and bucket list items. I was not disappointed at all.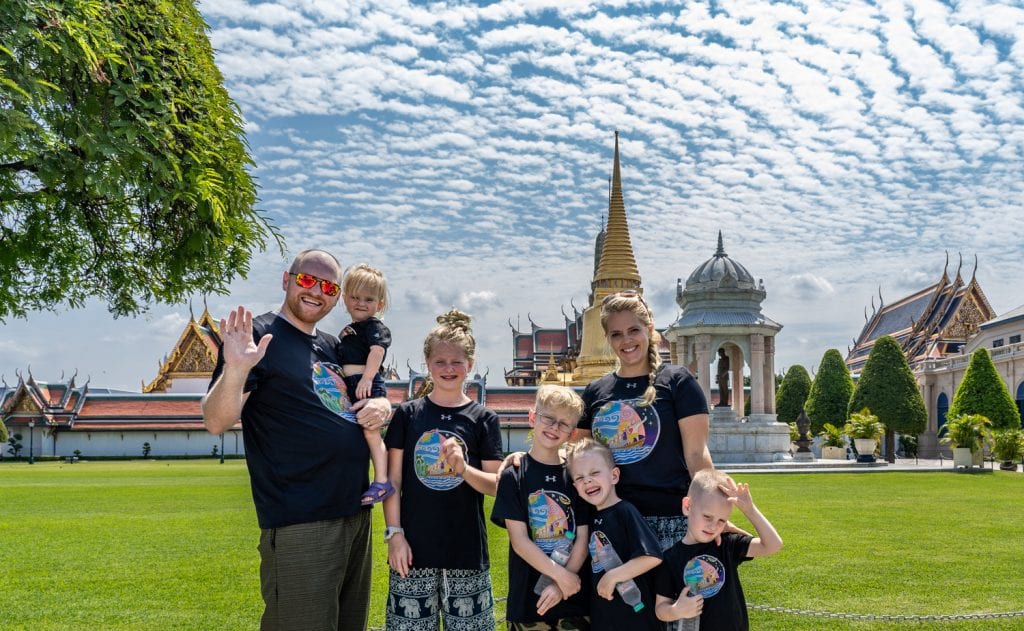 Krabi, Thailand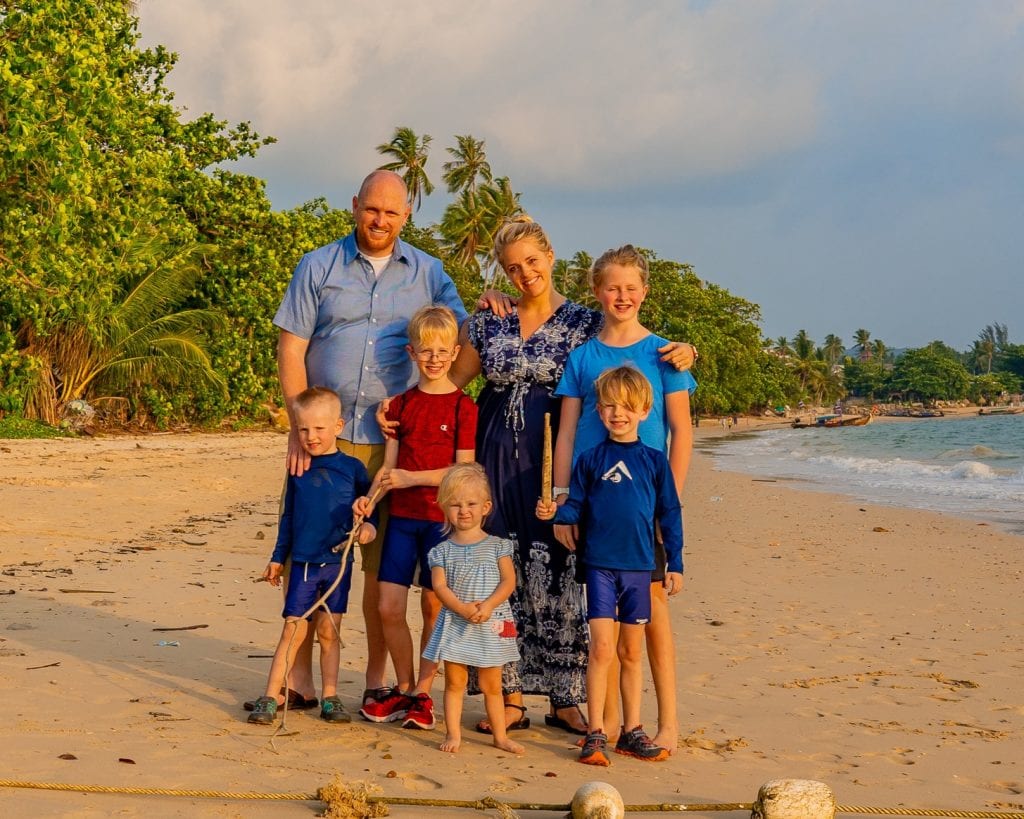 • A boat tour of the islands is a must
• A monkey jumped on the boat from an island! They are fantastic swimmers and he didn't want to leave
• We got scammed a couple of times by taxi drivers and boat drivers. One boat driver dropped us about a mile from our hotel on a random beach and told us to walk the rest of the way! We had sleeping kids in our arms and it was rough. I was not happy.
Chiang Mai, Thailand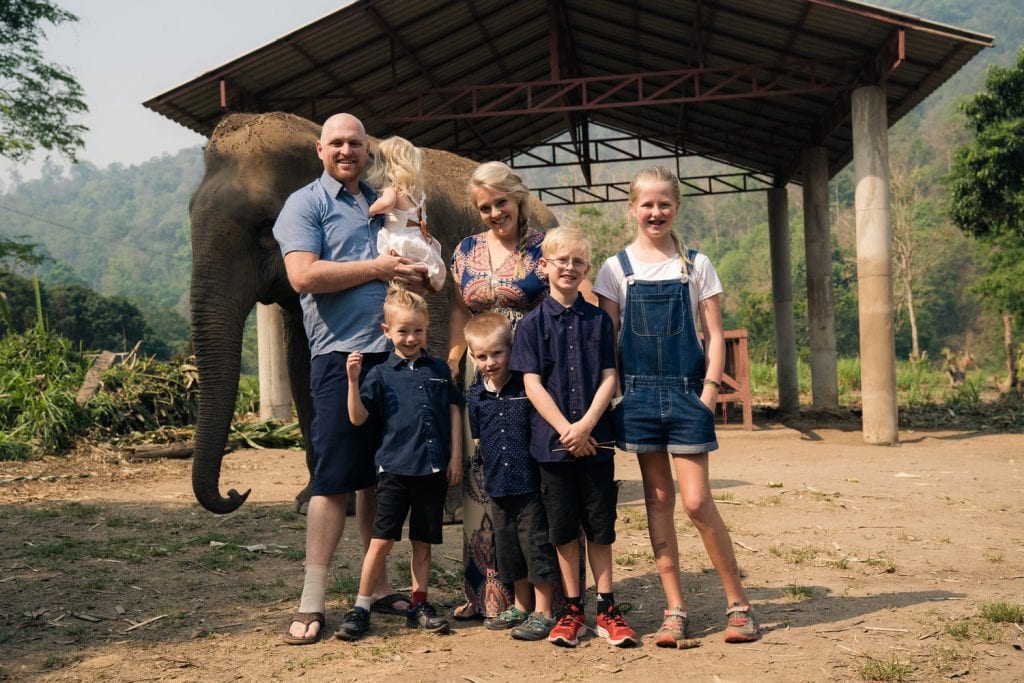 • Another city we could live in! Such a cool vibe of Bangkok, but not as busy.
• There are parts of a city wall around Chiang Mai that I find fascinating.
• Elephants are major business and domestic elephants are the biggest economy here. It is worth all the hype.
• Elephants have the same reaction in their brains when they see humans as we do when we see puppies! (Or so we were told). This makes me laugh so much.
Ha Long, Vietnam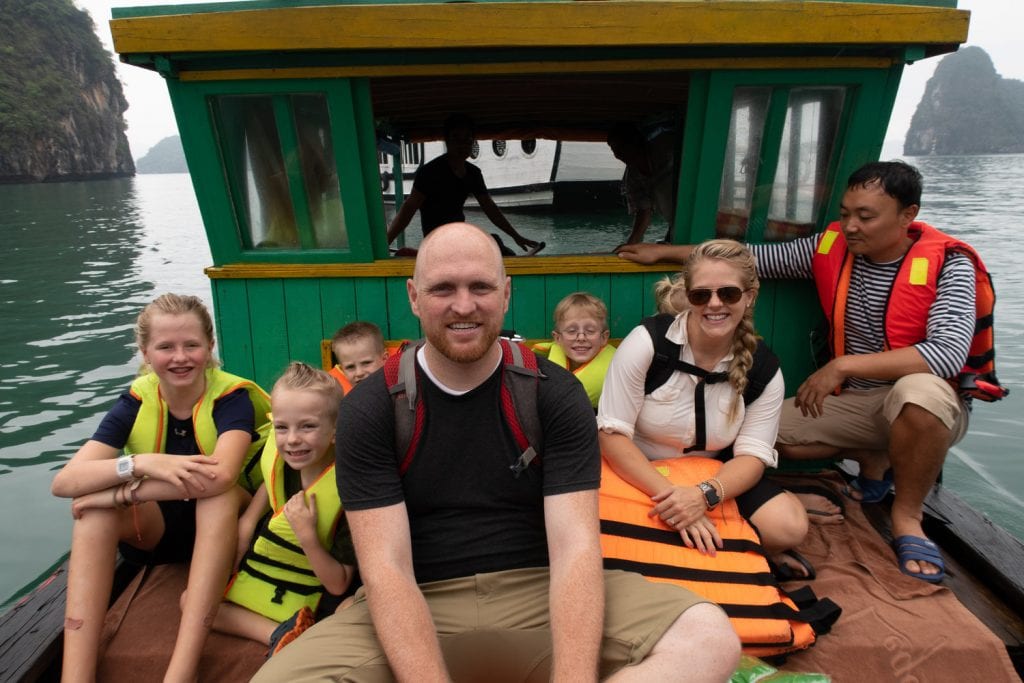 • We were scammed at a restaurant for the first time. They distracted Chris (about 4 people) at the resister while giving him the incorrect change. They also tried to take money from his wallet. We were bummed when we realized what happened.
• It's kind of a ghost town, or at least the part we stayed in was. Tons and tons of buildings with no one in them. A mall with nothing open? It was like a creepy movie set.
• The cruise was worth the trip! Although the ocean is full of trash, which is so sad.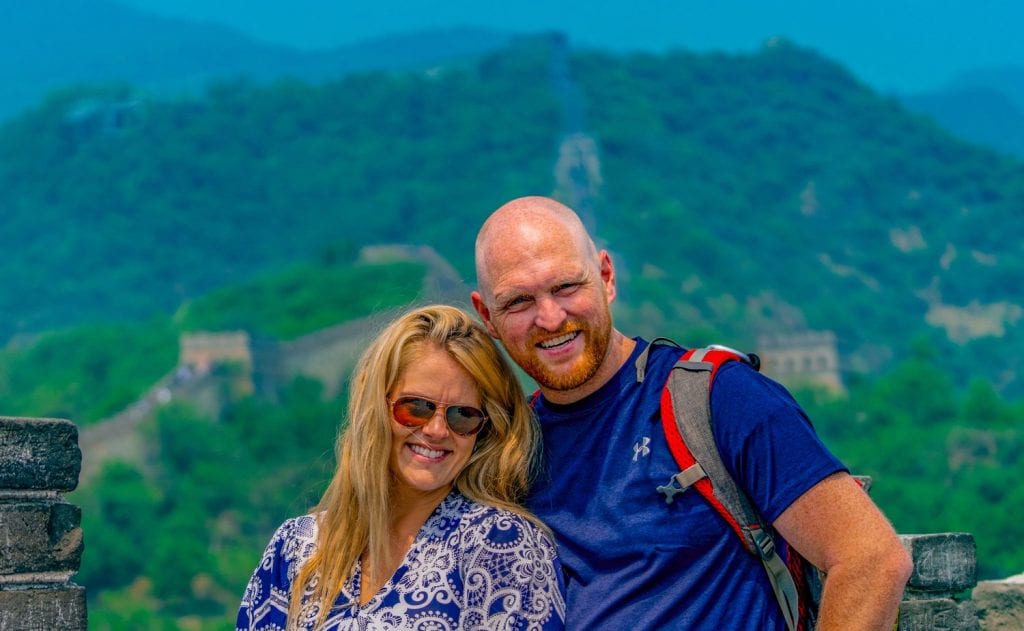 • We got more sick here from food than anywhere else so far.
• I was SO glad to have a guide to help with translation and logistics
• Moving every 2-3 days is just too fast for us and wore us out!
• The older generation thinks all counties have a one-child law and wonder how we could break the law and have five kids
• The Chinese would grab, touch, pick up, take constant pictures with the little blonde babies of ours. Grace out ho with it and Harrison wanted nothing to do with it!
• China holds the most amazing things to see. Every day was just mind blowing. The Great Wall was my favorite.
• It's WAY more modern and big city than we expected. A "small" city can be 3-5 million people.
• The use of Google and other programs being blocked was harder than we thought it would be for us. Our VPN worked only sometimes, we went often without any cell service also. It was strange! We are so happy to be back to unrestricted use.
• I'll never miss a squatter potty and will always appreciate toilet paper in bathrooms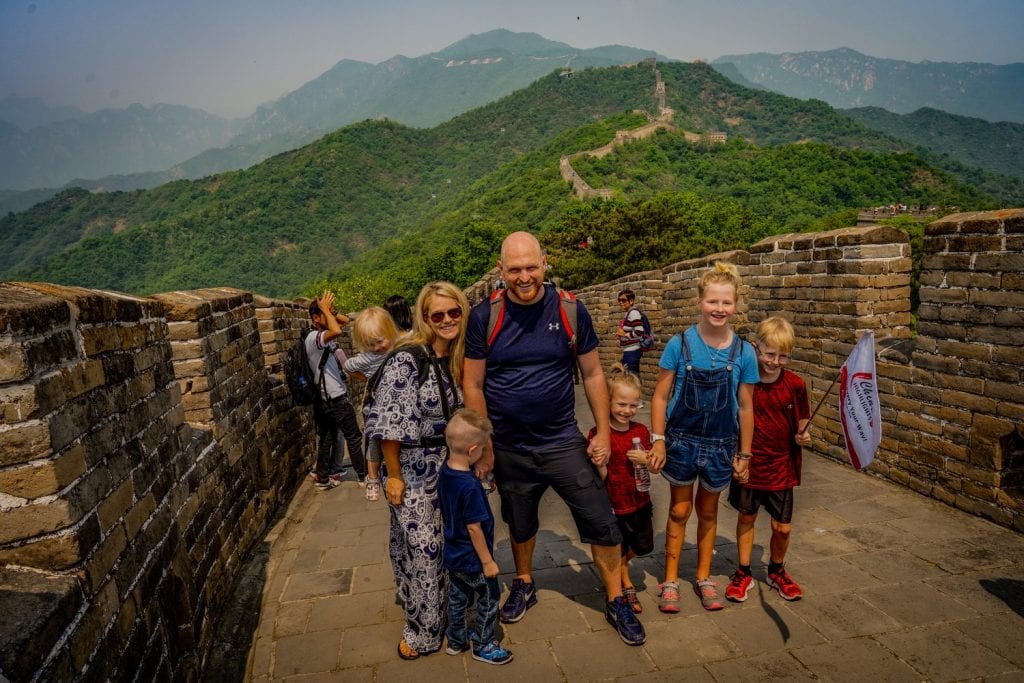 The rest is yet to be seen. What an adventure. We feel so blessed to be able to experience all of these beautiful places and hope we can see many more.
We welcome suggestions for future locations! Leave us a comment where we should go next.
Xoxo,
Leslie