Reading Time:
5
minutes

We are SO sad to leave Singapore, which is what inspired me to write this Singapore travel guide. We originally booked a month there, but our first Airbnb was canceled by the host. Apparently the government is cracking down on Airbnb's and saying you must stay at least 90 days. The Airbnb we actually stayed in was in a YMCA facility, so I think they could get around this because of that? I didn't ask 🙂
I know now we easily could have stayed that long :). However, for anyone who isn't traveling full-time, we did find hotels with 2 or 3 bedrooms about the same price point (which is high).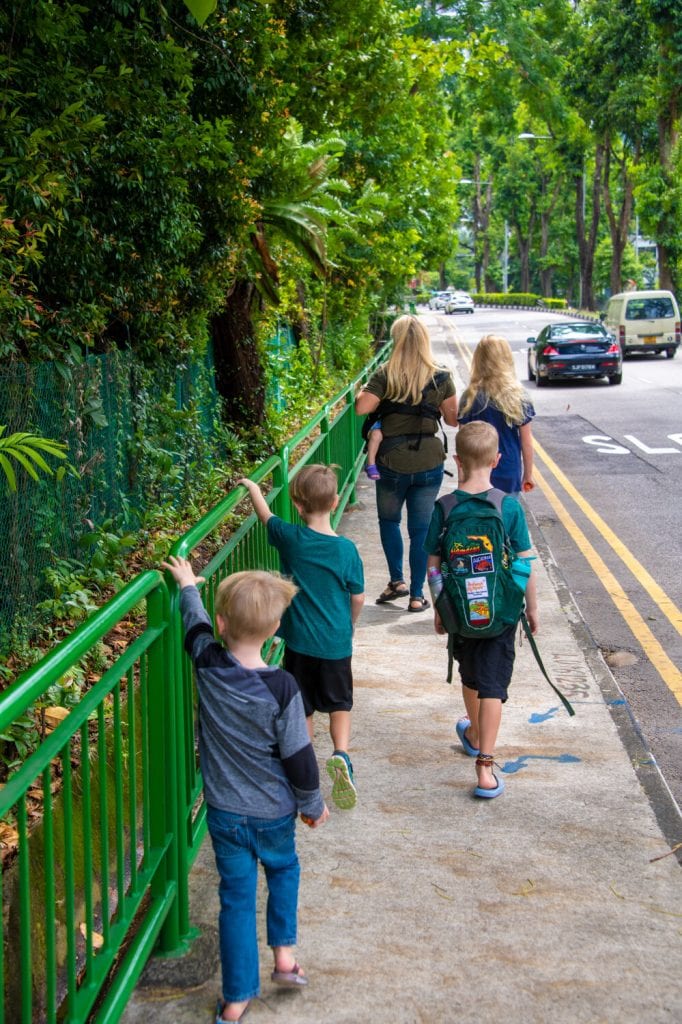 We legitimately could live in Singapore. And we may! It was so nice. Definitely a must-visit place! While I crave the thought of the beaches and sand and jungle of Kauai, Singapore could easily be our home. And it offers some nice advantages!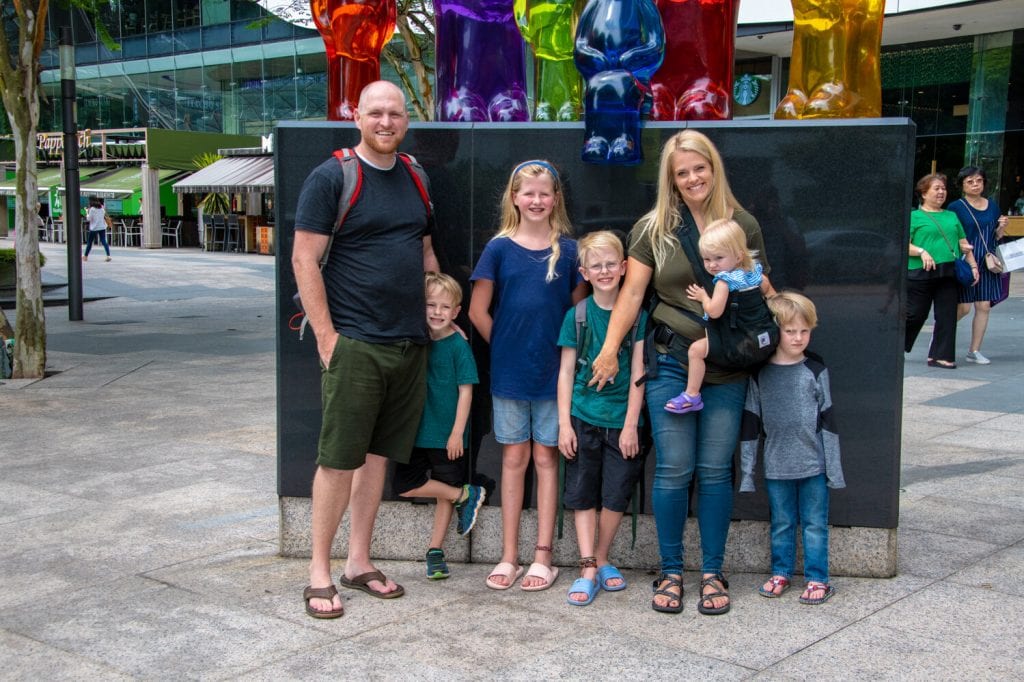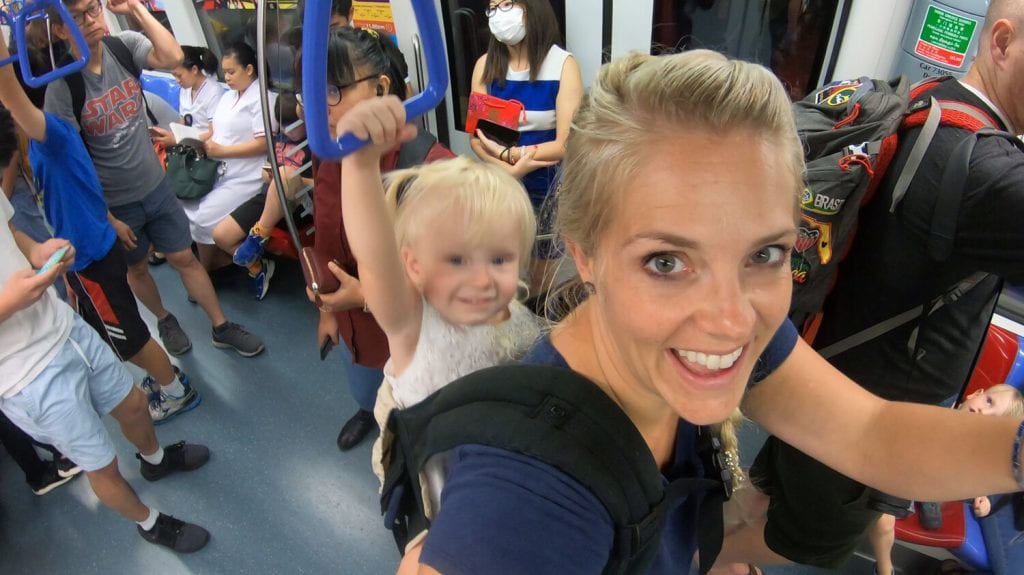 Singapore Travel Guide Tip 1. Singapore's public transit is SUPER awesome and easy to use. Singapore is primarily English, so all signs are in English. Once you walk down and get yourself an MRT card (about $5 Singapore just for the card and it come preloaded with $7 on it) and use the train once, you'll be a pro. Singapore travel guide for public transportation:
No eating or drinking. This doesn't include water, but you can justify a little water for the little kids. However, NO food. This was quite an adjustment for me. No eating or drinking in taxis or buses either. In fact, they don't really eat in public and I've heard this is true for Japan also.
Be quiet! This is impossible with our kids, but they do want the ride to be as quiet as possible. Easy to do when you have one one or no kids at all 🙂
You'll scan your card when you enter and when you leave, so keep it handy. The price you pay is like $0.80 to $2.00, depending on how far you go or something. I couldn't quite figure it out, but it just deducts from your card. In two weeks, each of our cards used about $15 or less and we took it every day.
There are fun double decker buses! We loved riding on the top and they are FAST.
Everything is on time and we literally never waited more than 3 minutes for anything. Our place was very well positioned next to a big MRT station, so it was wonderful. Just about a 10 min walk to the MRT station or a 2 min walk to the bus stop.
About every other MRT station connects to a different line when you re in the city core.
There are NOT any public trash cans- these are actually kind of rare in general. So pack your trash out with you. The city in incredibly clean.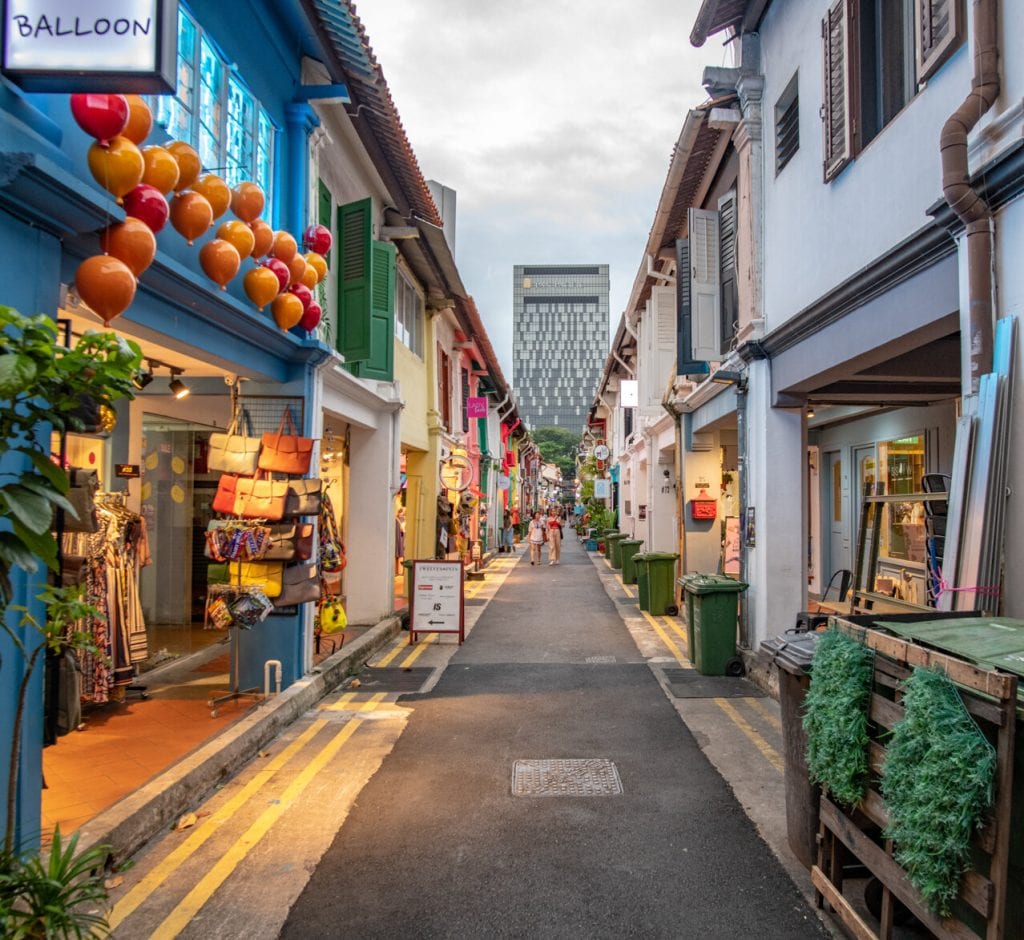 Singapore Travel Guide Tip 2. Our tax situation would be INCREDIBLE in Singapore. We learned we could still be US citizens, but apply to be permanent residents of Singapore (or we could just become citizens of Singapore). While this is getting more difficult, because of the nature of our business being tech and online, many locals told us it would be easy to get. Either way, we would pay very little tax. The highest bracket is 18%, but Singapore wouldn't tax us on any income made outside of Singapore. Fur us, that is all of it! If we remained US citizens, the US would give us a tax break up to $200K or so in earnings. Wow! The property tax and mortgage rates are also quite low.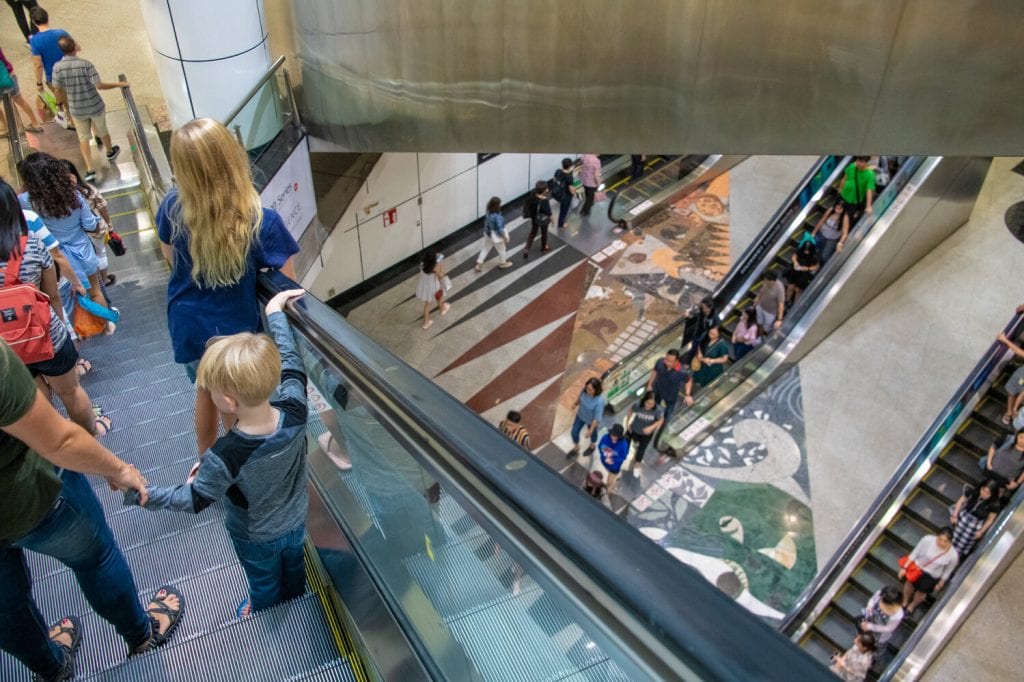 Singapore Travel Guide Tip 3. Singapore is a great hub for Asia. It is incredibly first-world, it is an education center of the world. Just look it up on Wikipedia- we were shocked!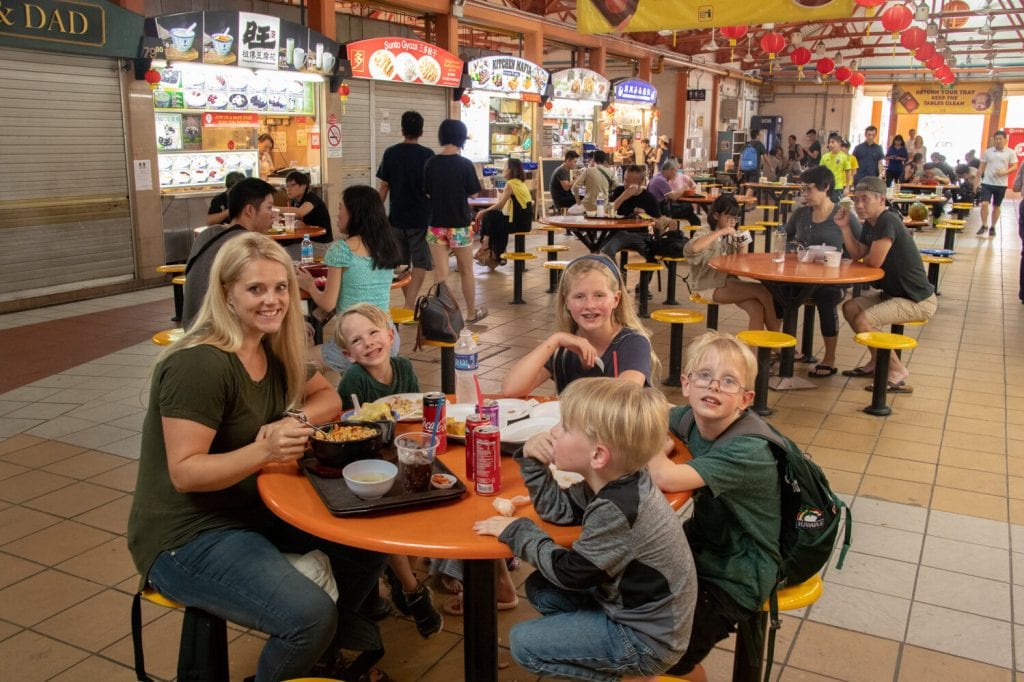 Singapore Travel Guide Tip 4. People are incredibly polite. They are soft spoken and kind. I'd see people constantly offering their seat on the trains to someone else. They aren't pushy. They aren't contentious. We have loved being outside of the US just for the lack of contention. It's crazy how contentious the US is.. everyone wants every things to be perfect, from service to school to friends to appearances. People are arguing a lot of fighting over politics. Apparently Singapore is a bit more of a dictatorship, but it works very well.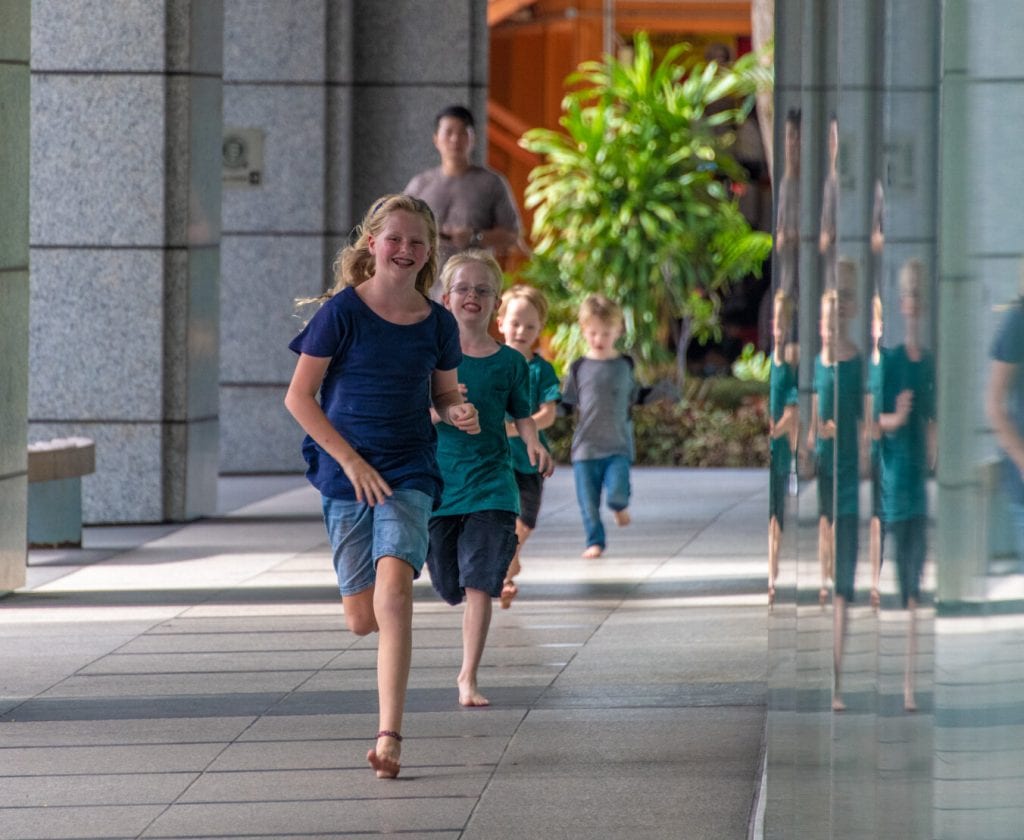 Singapore Travel Guide Tip 5. I thought we would get a lot of negative comments In Singapore about how many kids we have (kind of like in a big city in the US). However, we didn't. Many people smile and some just tells how blessed we are. They forgive our social blunders since we are so obviously foreigners and are kind.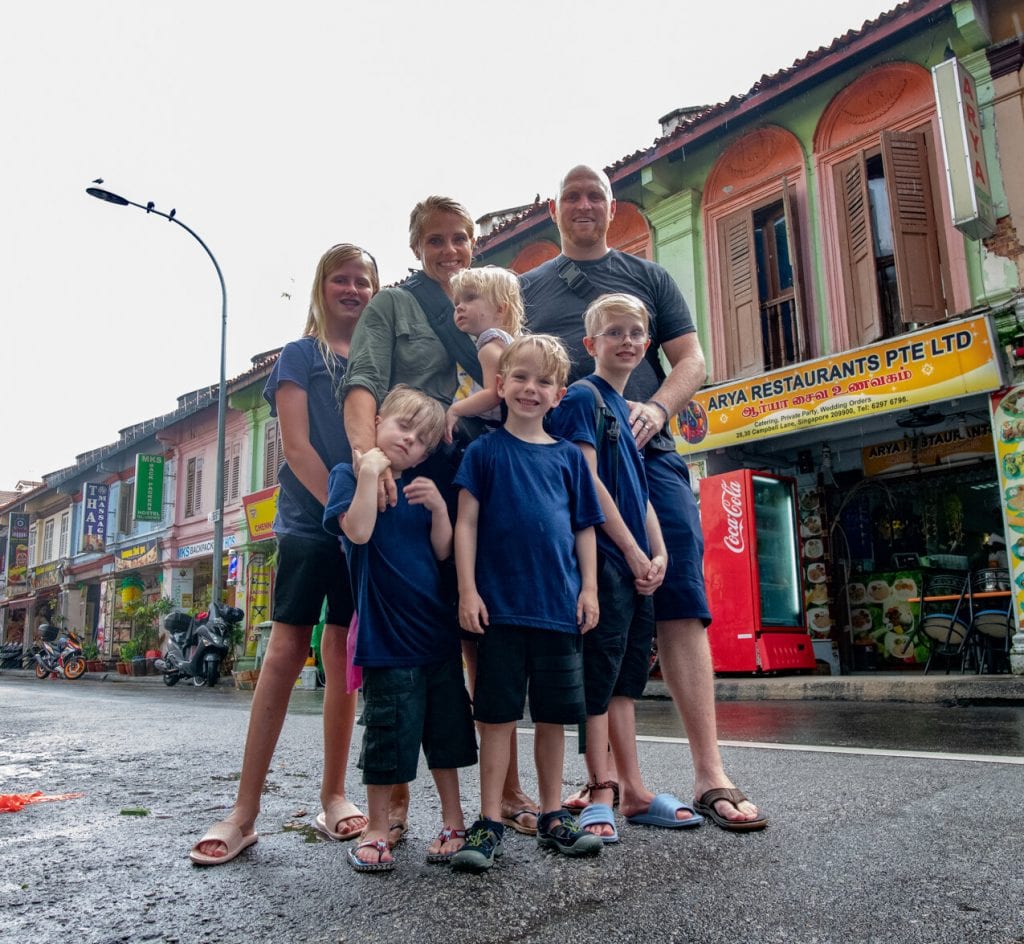 Overall, we loved our time in Singapore this January. I know we will be back! What a stark contrast from Bali and a wonderful introduction to the rest of our Asia journey.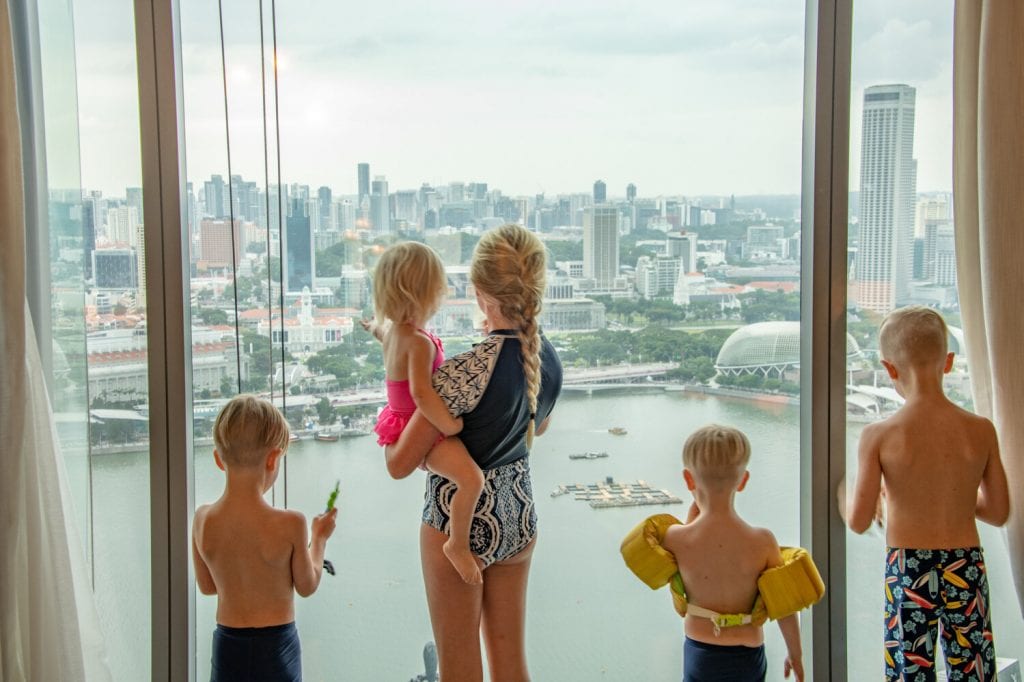 If you travel to Singapore tag me @7wayfinders! I'd love to see your travels there, and hear how you liked this Singapore travel guide!
Leslie