Reading Time:
4
minutes
As Batman says, " Mom, we are ON our big trip!" He has said this to me every day this weekend. It is cute. To be honest, it hasn't really hit us yet. Goose said the first day, " Mom, I just want to go back to Utah." This broke my heart a little bit, but it is totally understandable.
Through the stress of the last few weeks (really months as well), in our frenzy of packing and planning and stressing, we all become a bit disconnected. This is normal and expected and we are going to become very close again. This weekend has been the start of that re-connection. We are all a little uncomfortable… what is next? So far, it feels like we just went somewhere fun for the weekend. As we begin to pack up again, it is strange to realize that we have no home to go back to. That we have no commitments when we get back. This is probably the strangest thing for me, as well as the most liberating. No one is on my calendar for piano lessons, school commitments, church commitments. I have some friends I will see in Denver and I have a couple days planned. However, to have just a couple of appointments for an entire month is crazy! Normally, I would have camps for summer, Crossfit to attend, piano lessons, sports, etc. I'm not sure exactly how to feel about it all.
In the meantime, we've had a magical time here in Glenwood. It was a bit of a shocker to go from a very big house to a tiny hotel room and one bathroom. Our packs take up half the space, or so it feels. However, its a good reminder why we love each other! Our hotel, the Hotel Colorado, has some great history. It's pretty run down and we wouldn't stay again most likely, but the location next to the pool is amazing. Room service has been good too.
What we love about the pool:
First, it's HUGE.  It can easily fit a couple hundred people and you don't feel too crowded.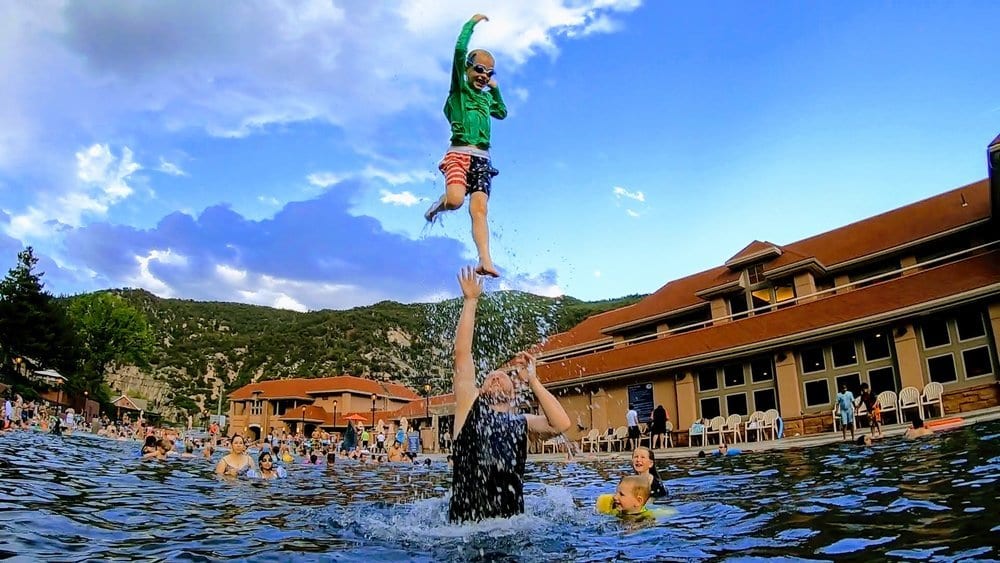 Second, it's SO warm. There are three pools: the baby pool, the hot pool (around 103 degrees) and the main pool (about 90 degrees). Our skinny little boys never get too cold to stop swimming (like they do everywhere else). We can swim, swim, swim for hours. We go from pool to pool.
There are also two fun slides in the summer season.
The pool is open year-round and quite magical in the winter as well.
Third, you can rent a cabana. While this is a bit extra cost, it is totally worth it to our family.
It give us a landing pad all day.  If it rains a bit, no problem.  You can get a break form the sun.  It includes towels, water and a small fridge (things we would pay extra for anyway).  Also, an attendant will bring your food order to the cabana so you don't have to wait in line and lug that food up the stairs with little kids in tow.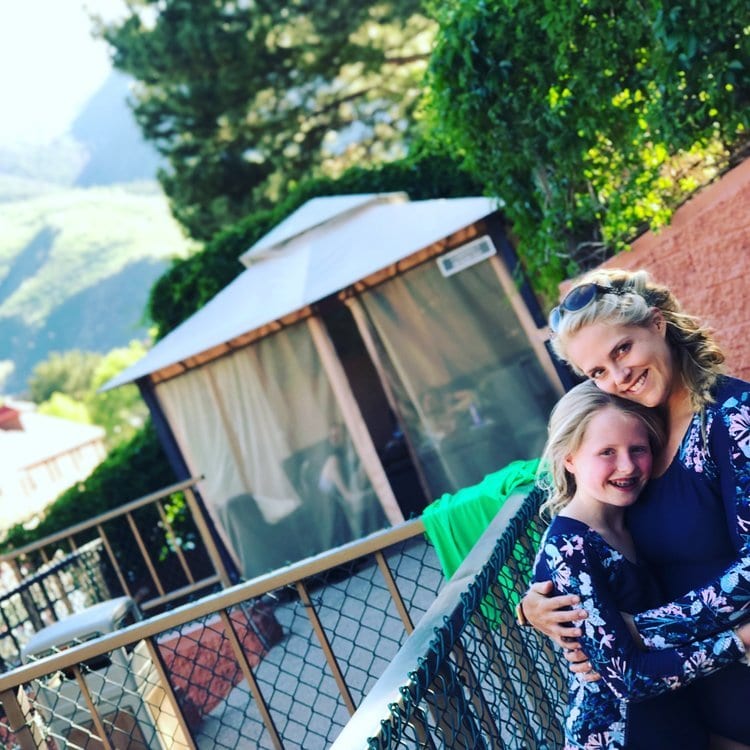 Fourth, it's salt water, not strictly chlorine.  I love this!  Plus, it's mineral water and is rumored to have health benefits.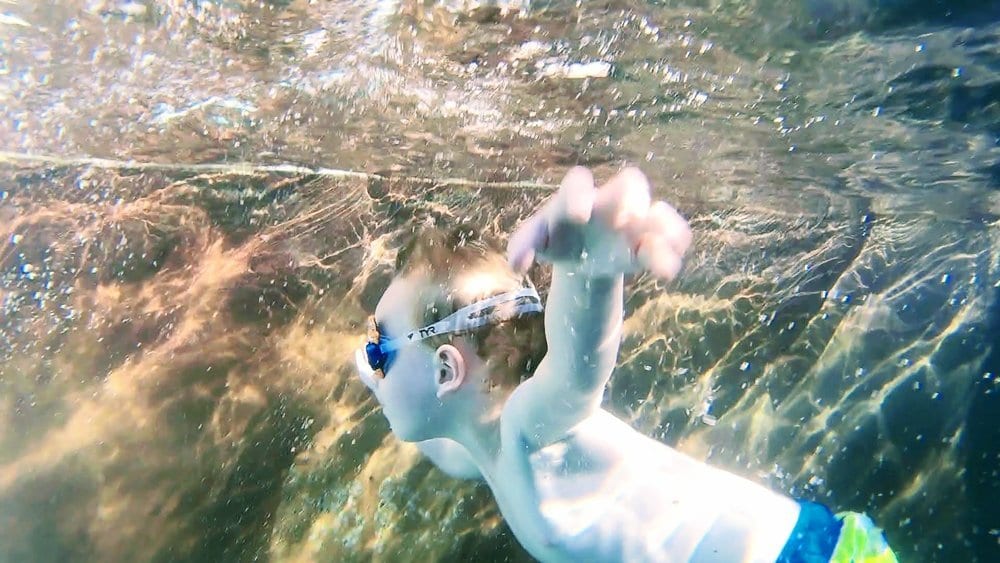 Fifth, it is stunningly beautiful.  The green Colorado mountains, the blue sky, the red building…  it's so pretty.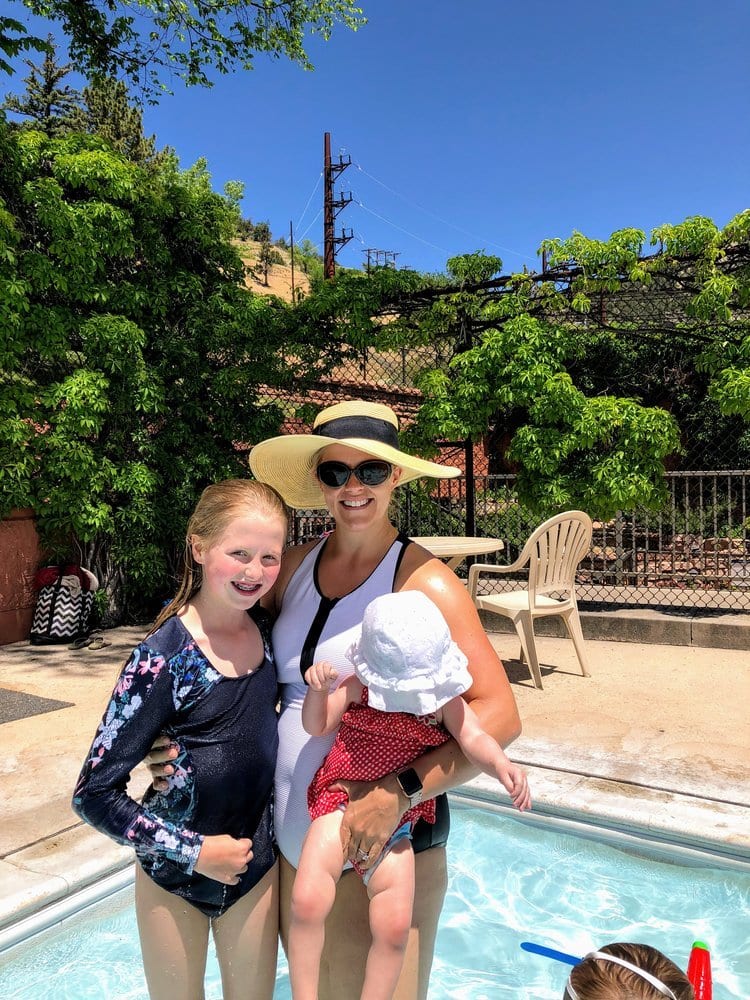 Finally, we love the spa.  This is also a splurge, but I promised myself if I could make it through the major work and anxiety of the last few weeks, I'd get a massage here.  It was wonderful.  It isn't a super snooty spa (which I've been in other places), but warm and welcoming.  All the services I've had there have been top-notch.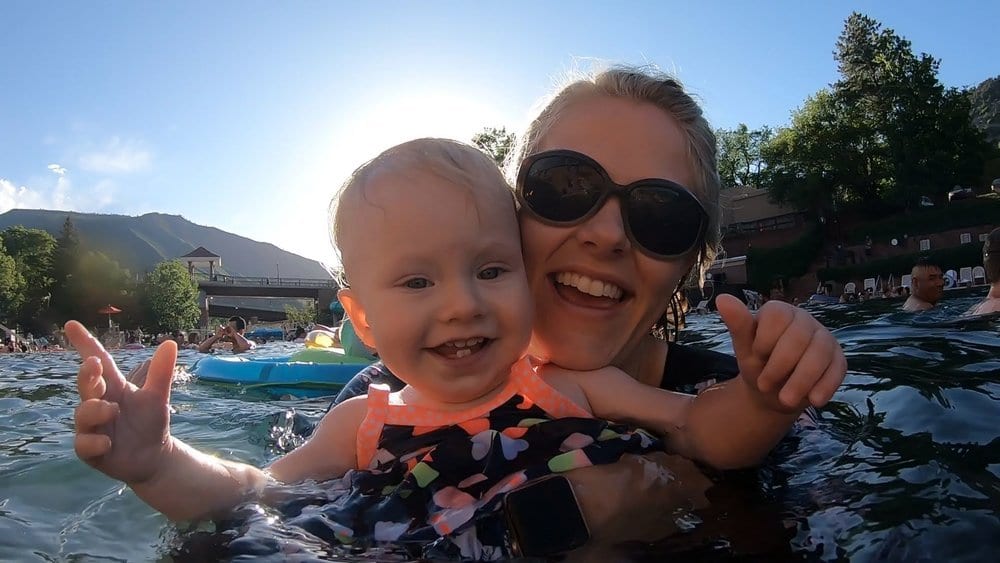 It's been a fun reminder to back in Colorado- we lived in Colorado as a couple for 10 years and I was born and raised in Colorado.  It is only slight differences from Utah, but we've giggled at the cloudy skies and sprinkles each afternoon.  It is so typical Colorado.  We've enjoyed the Colorado sunshine as well.