Reading Time:
3
minutes
As I write this, we've technically started our big adventure.  We are out of our house.  Everything is neatly packed away in our storage unit and all we have to our name is a backpack each, a carry-on, and a checked bag!  Well, we still have our car full of carseats as well.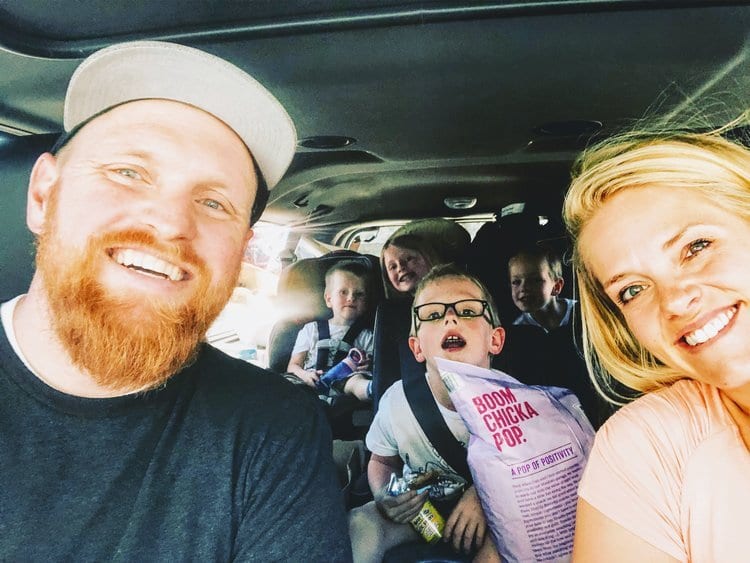 It's been a rough couple of weeks. Moving is hard. Moving at the end of a school year is hard. Moving and then simultaneously planning a world-wide adventure for seven people is exhausting. We knew it would be and did everything in our power to make it less-so. However, it all still culminated and made for some crappy few days.
Just last night, as we dropped off some more last-minute items to store at 1:30 am, I said to Red Beard how jealous I was of those who could go to sleep on time. Haha! Who didn't have a huge, looming deadline to meet.
However, it is done! The house is empty, the storage unit is full (to the max); I'm throwing everything else away. My parents came to help and thank goodness! I literally could not have done it alone, even though I started packing in January.
It's been interesting to watch the slow progression, especially for our kids, to start to live with less and less. We packed up about 80% of their toys back in January. They first loved how organized the remaining toys were, but soon got bored and stopped playing with them altogether. Eventually, there were no toys. They do want to gravitate to screen-time instead, but they have also gotten more creative. More forts, more make-believe. Goose likes to make new creations out of recycling- something she did a lot when we spent a month in Sanibel. I imagine we will see a lot of those in the future.
I realized I will miss physical books a lot. I've dowloaded a few picture books to my tablet, but it isn't the same. I've resolved to see if we can get a temporary library card in our locations (at least state-side).
I've packed too much. I'm aware of it. Red Beard is very aware of it as he loads my pack in the back of the car. It is probably over 60 lbs. I've resolved to leave some things behind in our first location- Denver! I can leave them with my parents and see them sometime in the future. However, I'm just grateful at this point that I've gone from a huge master closet with probably 100 pieces of clothing to a hiking backpack's worth.
The kids are all mixed.  Moving is hard on them too- all the adults are working like crazy, are tired, and constantly grumpy.  They are leaving their friends.  Everything is new.  The Hulk last night, as we slept in a new place, asked for his bed back.  Sorry, buddy… it's going to be a while!