Reading Time:
5
minutes
Hello! We're the Lewis family! Troy, Jocelyn, Bubs (7) and Sis (4) We like to share our adventures and travels on our family travel Instagram page called Lewis Fam Coast 2 Coast. We're a family of four from South Carolina, who love exploring new places, trying new things, and especially creating family memories. We all have a wanderlust for adventure and new destinations. We have a goal to visit all 50 US states before Bubs (7) starts high school. We have been to 22/50 states already, so that gives us about 6 more years to finish the others! We want to encourage other families to get out there and take the trip! It doesn't have to be expensive, extravagant, or to far off destinations to find awesome places to have fun as a family. We love a good road trip, and we have found some of the best attractions while driving through the States. We love sharing the new destinations we find, so other families can enjoy them, too. We think the United States are pretty awesome and want to showcase their hidden gems!
How did you get into traveling?
After Troy graduated from graduate school, we took a job in South Carolina, complete opposite side of the country from Idaho where we all grew up. So, we packed up and started on our adventure! We decided why not! Living on the East Coast has opened the doors to new states, more history, and new opportunities to learn, discover, and explore. That turned into a drive to see more and do more, so we set our goal to visit all 50 states. One day we hope to turn our sights onto international travel, too!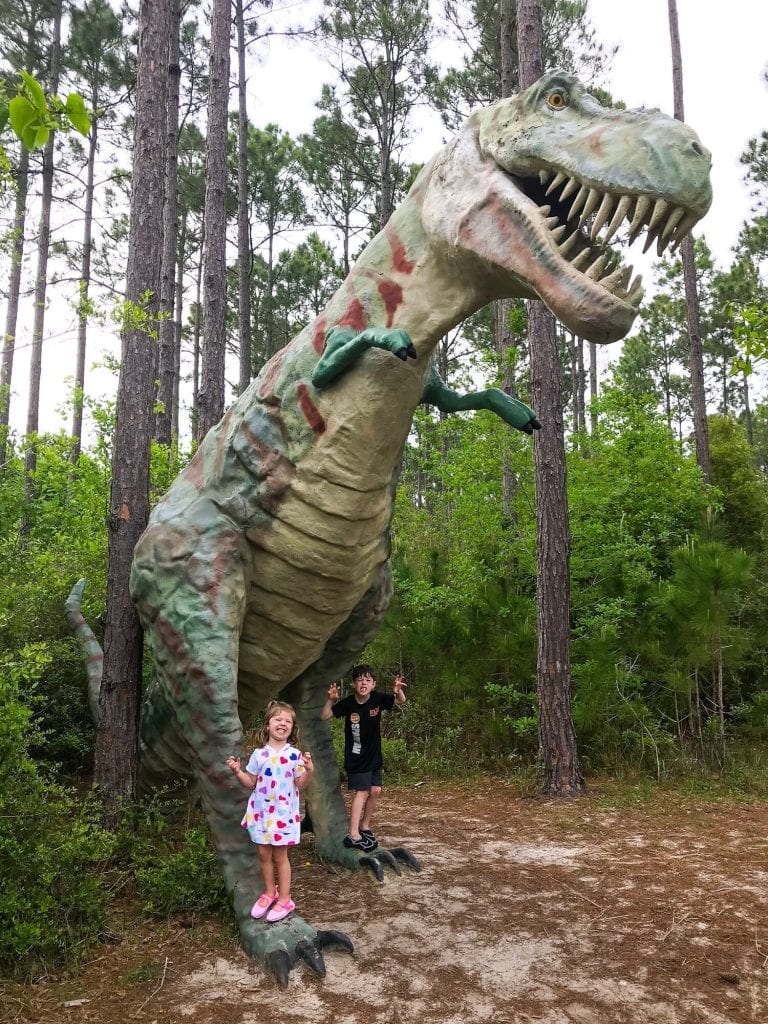 How do you afford traveling?
We save, we plan, and we prioritize travel in our budget. We use discount sites for hotels, such as Expedia, Hotwire, and Booking.com, and credit card rewards points for car rentals and flights to help the cause. We are using our Disney Visa card from Chase to book and save for Walt Disney World end of this year!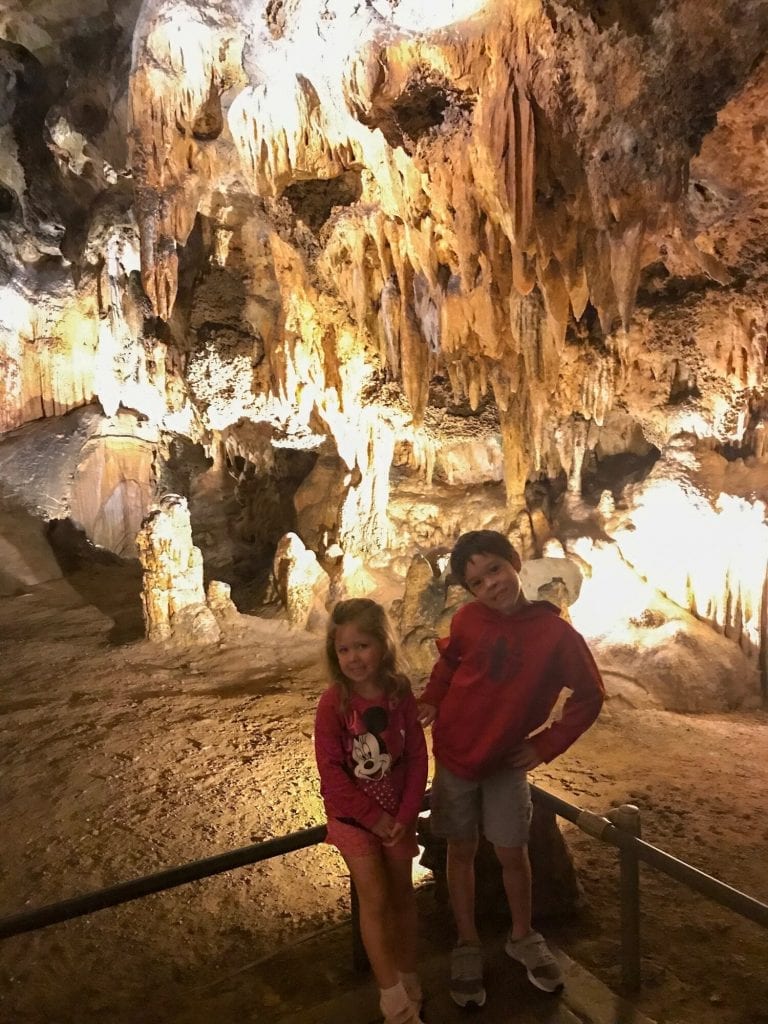 Do you work as you travel?
No. Troy has a full-time job as a Physical Therapist, and Jocelyn is a stay-at-home-mom. The kids are also in public school, so we travel during school breaks, weekends, and when we want to use Troy's time off.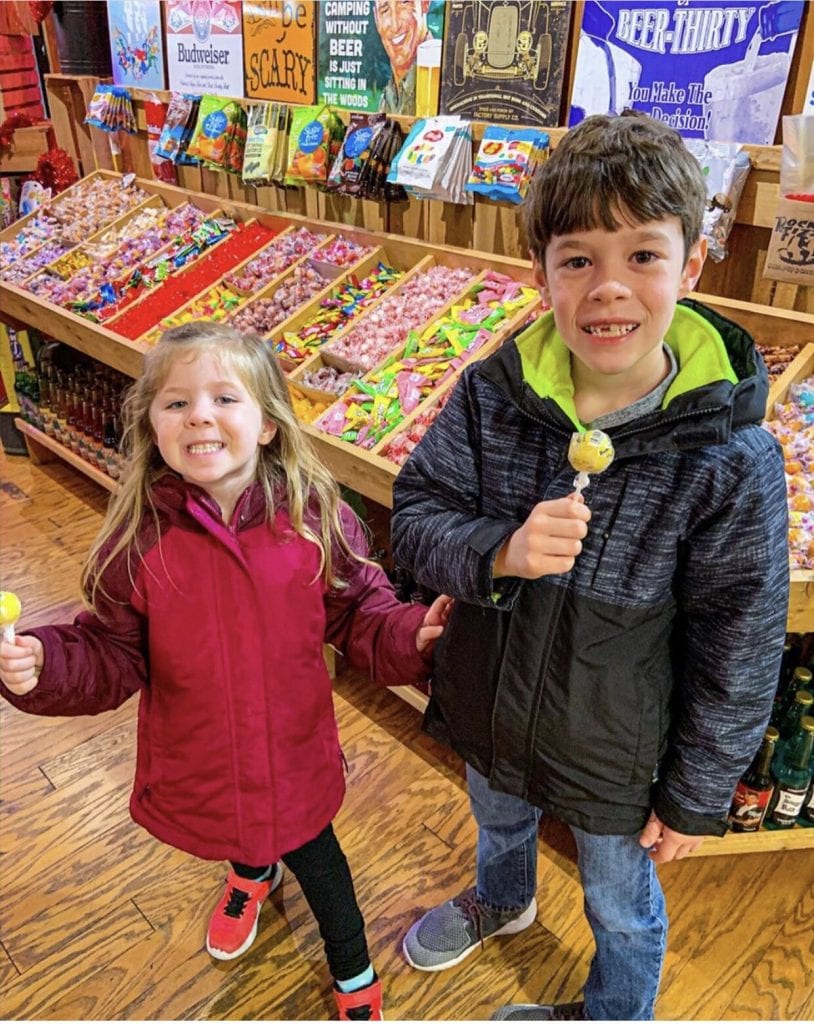 Travel plans 2020-2021
Feb 2020- Tennessee, April 2020- Helen, GA, Hilton Head, SC, June 2020- Chicago, IL, July 2020- Idaho & Utah, October 2020- West Virginia, and December 2020- Disney World, FL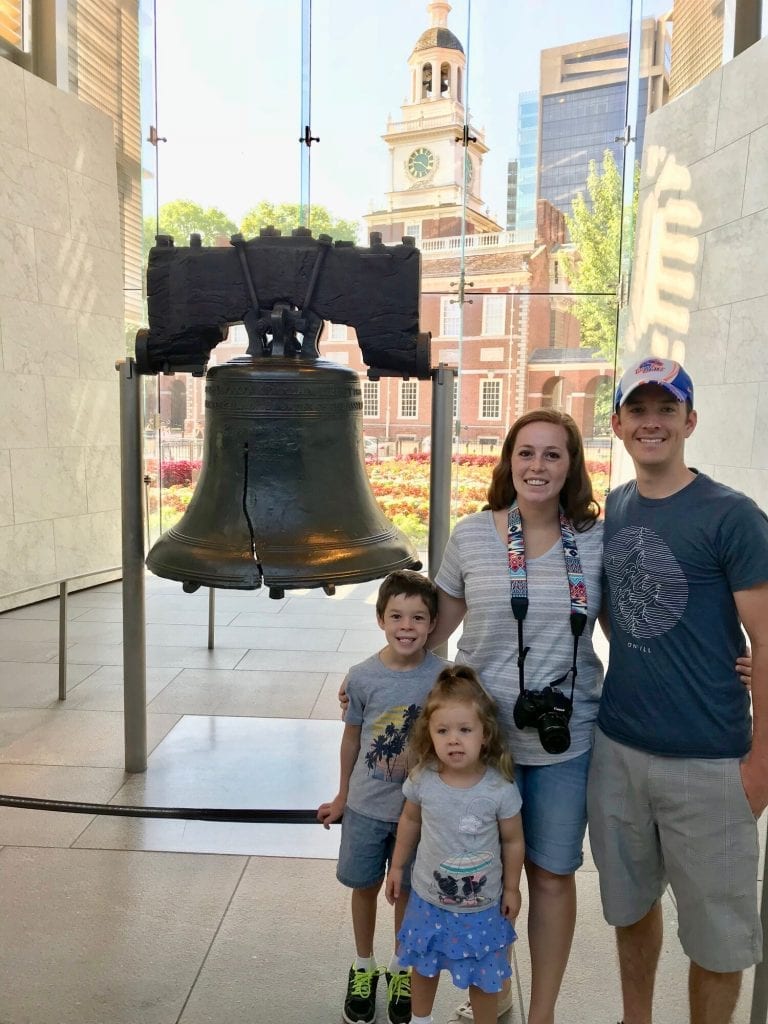 7 Fun Facts about your family
Troy was born in Idaho, Jocelyn was born in Kansas (but grew up in Idaho), Bubs was born in Utah, and Sis was born in Idaho. So moving to the East Coast was a HUGE thing for us.
We drove across the country when we moved from Idaho to South Carolina. We did it in 5 days, with plenty of stops along the way, and it was the start of our 50 States goal!
Each of us has held a baby alligator. One of Jocelyn's biggest fears is alligators, by the way.
You can be sure if there is an ice cream or candy shop near by, we will stop at it!
We love the show American Ninja Warrior, and Bubs currently takes Ninja classes. He'll be on that show one day guaranteed!
We are huge Disney fans! Sis could quote any Disney movie, especially if it has a lion, a puppy, or a snowman in it 😉
After 3 years of living in SC, we still haven't tried Boiled Peanuts!
How do you handle school and medical issues while traveling
Our kids are in public school, and a lot of our travels are during holiday breaks, weekends, or summer vacation. If we travel during school days, we will ask for their school work to do on the road, or for make up work when they get back. But being as they are so young, we don't really worry about it yet. Medical issues, we always carry our insurance cards and find Instant or Urgent care facilities should we need them (like the time Troy's ear drum burst while moving across the country! Thank you random urgent care in St. Louis, MO). Being as we are focused on traveling the United States, we do not need to worry about other forms of insurance (other than the occasional rental car insurance) yet.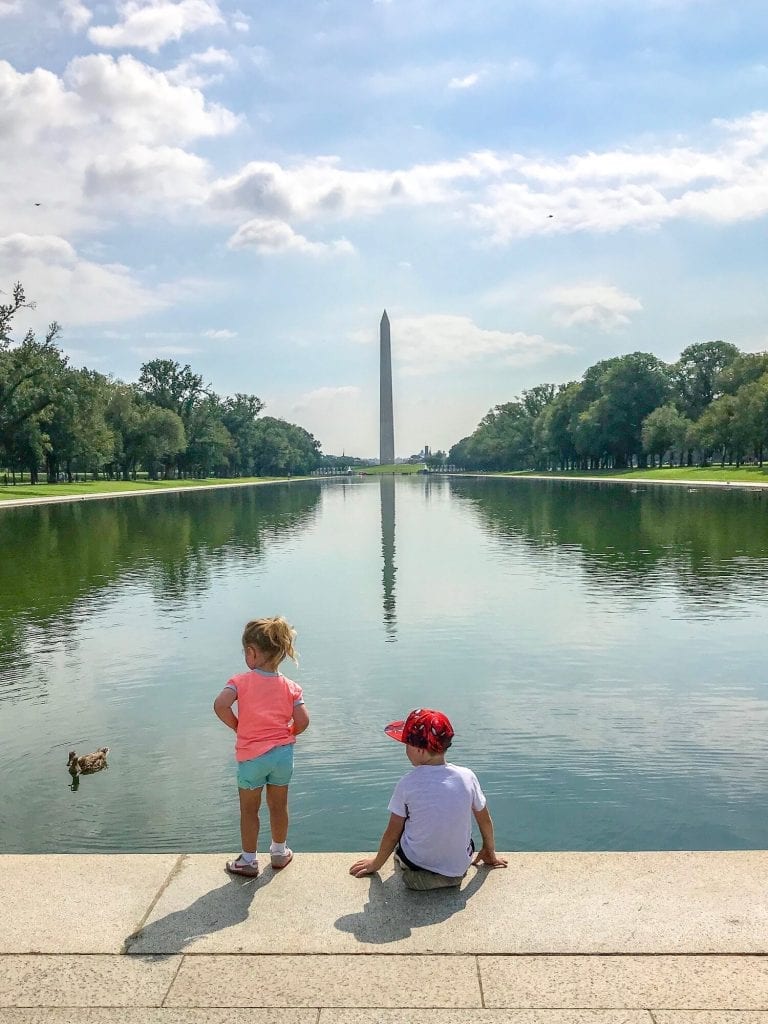 Favorite destinations
We have fallen in love with Charleston, SC, Savannah, GA, and the entire state of Virginia! Yes, the entire state! Everywhere we've gone in Virginia has impressed us. But, all three of these places have amazing history, charm and tons of family friendly activities. On the East Coast, our favorite National Park so far has been the Great Smoky Mountains. The park is gorgeous no matter what time of the year you go, and you can find some great kid friendly hikes. Our favorite is to Grotto Falls, a 25 foot waterfall you can walk behind!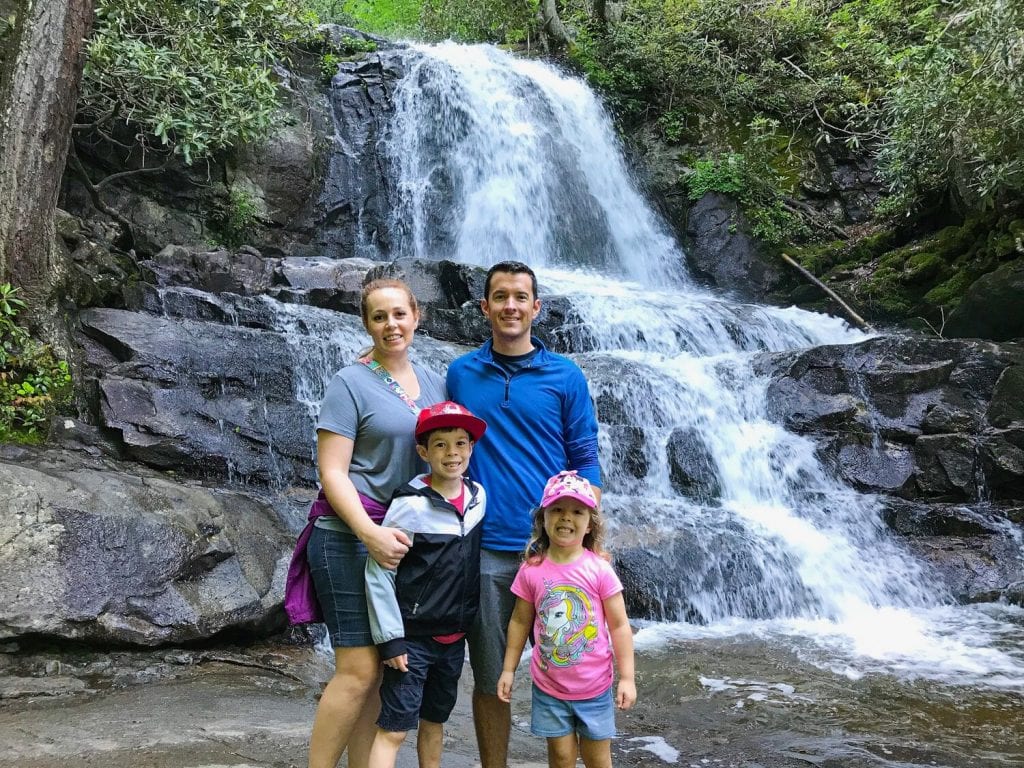 We love sharing and connecting with other travel families through Instagram! We have been inspired by so many other families and hope to inspire, too. If anything, we want to encourage other families to just be together and have fun! Create memories, through travel or by just staying at home and playing board games. Finding something to love as a family helps strengthen those bonds to each other, and traveling and exploring is what we love!
Follow us!
Instagram: @lewisfamcoast2coast
Facebook: Lewis Fam Coast 2 Coast