Reading Time:
3
minutes
Muir Woods is right outside of San Fran and is a great place to see the Redwoods. This was another experience we wanted to share with our kids. Chris and I visited on one of our "post-baby moons" to San Fran. We ended up taking our third and fourth babies to San Fran when they were 2-3 months old as a way to reconnect after such a family upheaval. Grace took us to Portland on her post-baby moon and we fell in love with the city so much we put it at the beginning of our trip.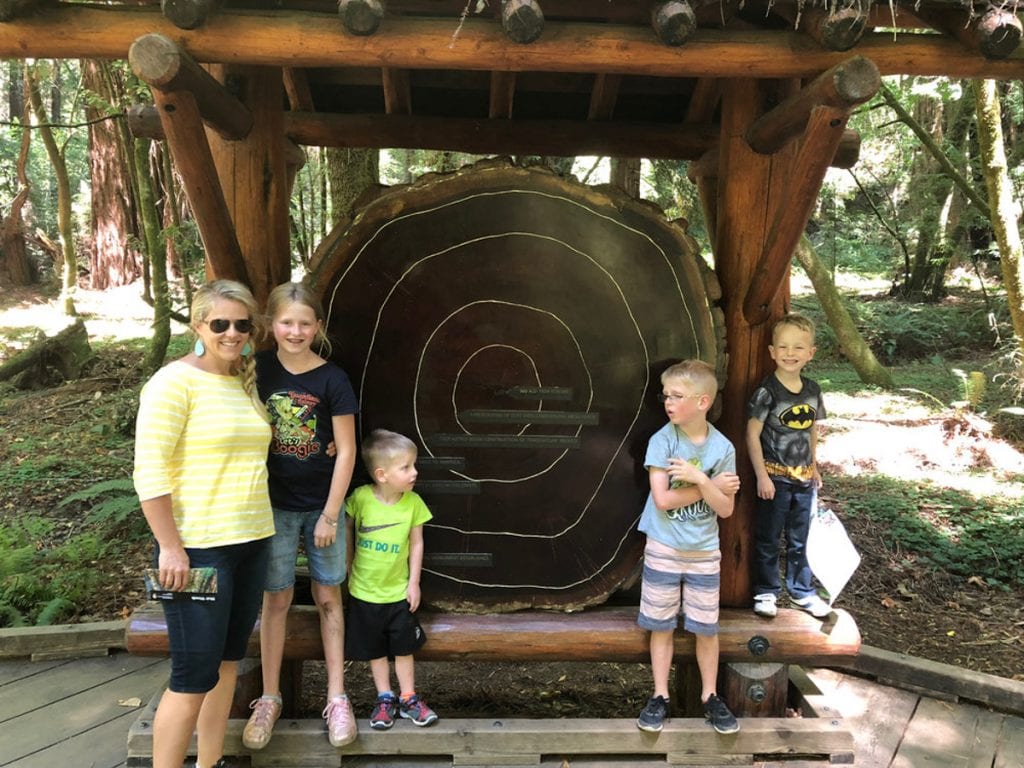 With Harrison in 2015, we ventured over to Muir Woods. It was in the middle of the terrible drought in California and we were surprised about how horribly dry it was. The Redwoods themselves were, of course, stunning. The green felt so wonderful after such brown.
Logistically, parking is tough. On this second trip, they had changed their policy and they now require parking reservations. We found this out after 45 minutes of traffic as we approached the state park, so be warned! We frantically tried to make reservations on our phones, but it was already full. When we got there, we tried to talk our way in, with no success. We were told to come back around 5 pm (about four hours later). When I pushed, they said we technically could park about 2 miles away. I decided to see if that that was really how far it was. In the end, we parked as soon as we could and walked in. Chris was NOT happy with me, but I did not want to give up. It took us about 20 minutes, so I think it was closer to a mile.
Inside the park, it wasn't as magical with five grumpy kids as it was on our couples trip-haha! They were probably a bit young and definitely didn't appreciate it for what it was. We kept trying to keep them from screaming and fighting. We enjoyed seeing the majestic trees again.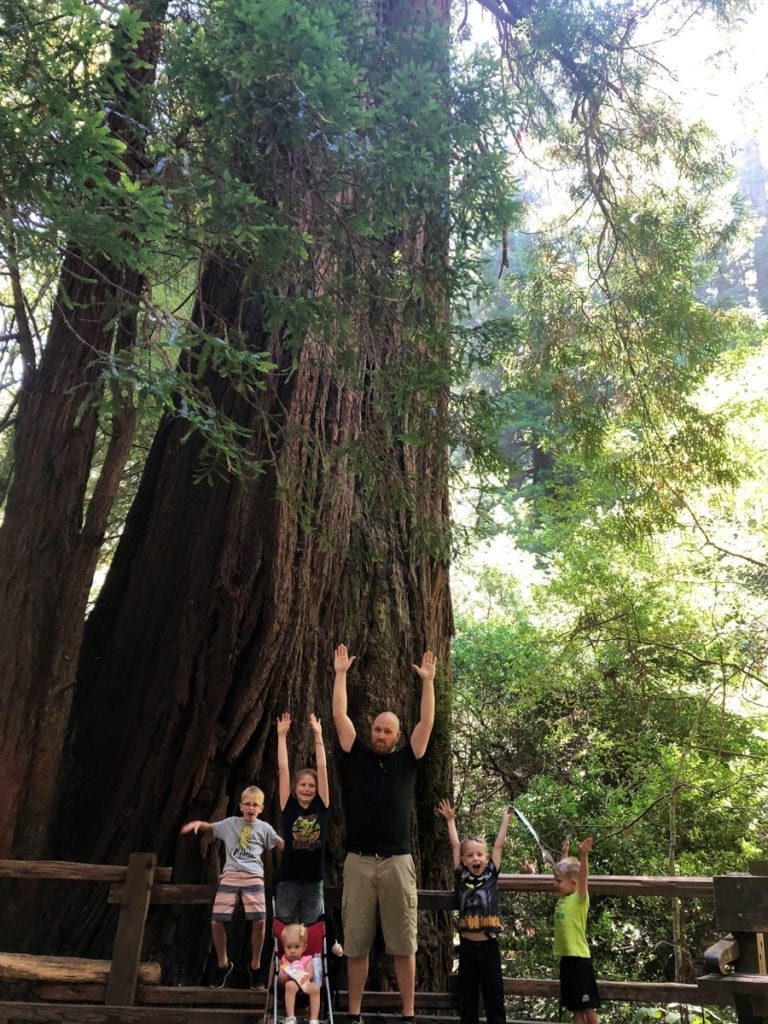 We did manage to listen to a ranger talk that had a lot of neat info about the trees. In particular, I enjoyed learning about the albino redwoods and how they are supported by the community. (Read this article to know more) They absorb more nitrogen from the soil in order to make it more habitable for the community as a whole. In return, the other tress feed these albino ones and keep them alive through the extensive and highly connected root system. What a neat system!
We had lunch in their deli, which was good food but over $100 for all of us. Next time, I'd pack a lunch
After, we went to Ghirardelli Square, which was more fun for the kids than anything else. We were too spent to do anything else in the city, but it was a great day overall.