Reading Time:
4
minutes
I think our time in Pacifica can be summed up in two words: cold and damp. That's how we feel about it when we talk about our time there. That's a little harsh, but I think it was so much different than we expected it to be.
We apparently picked this area at the worst time of year. Their August is basically their winter. We were told that when the areas around San Fran and Pacifica are warm, it drives the cold weather to Pacifica (along with the clouds/fog). However, as temps start to drop in surrounding areas, the clouds disperse and Pacifica becomes very beautiful and wonderful. I'm a little sad we picked the exact wrong time to go.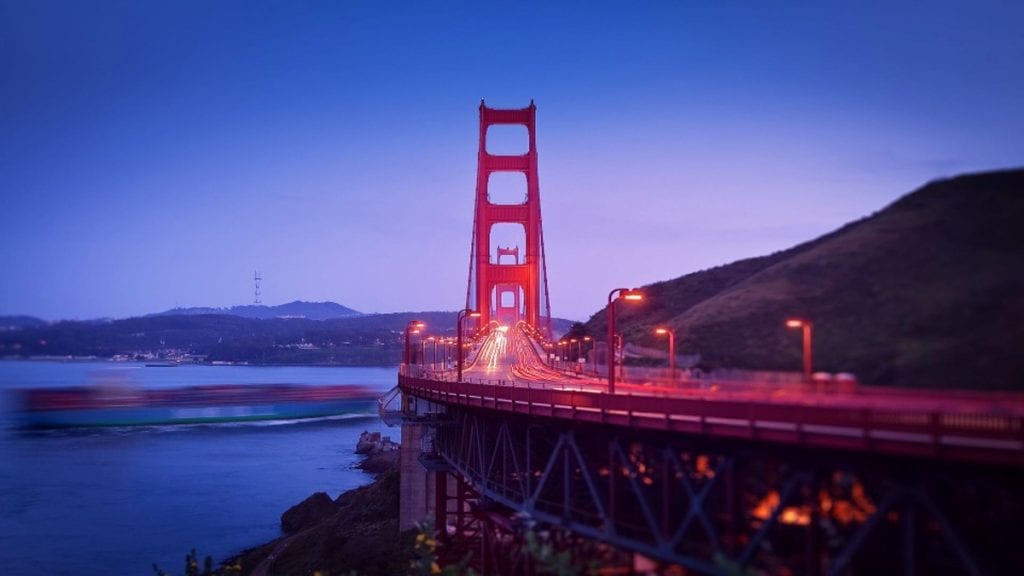 There was one day in particular I remember that was so sunny and glorious. I came back from the gym and it was sunny! Surprise! I got a spontaneous moment (which are rare for me) and scooped up the kids. We grabbed some sunscreen and sprayed it quickly on, grabbed the beach toys and walked down the boardwalk to the beach.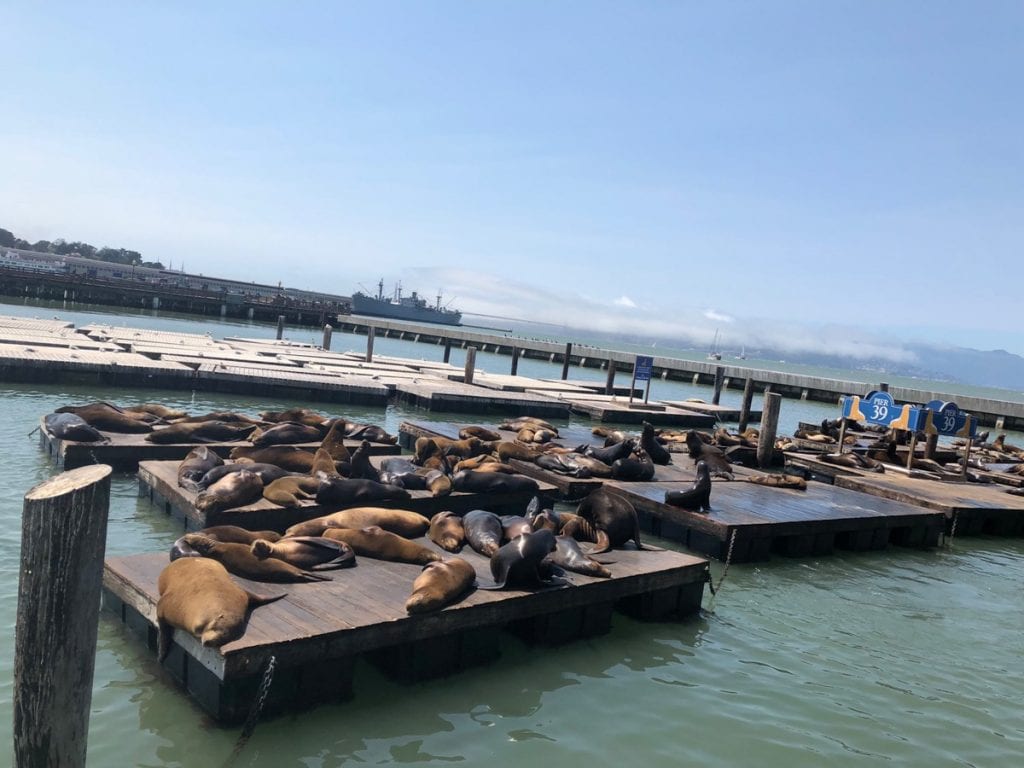 It was so.much.fun. We ended up staying there for a couple hours. The kids started playing in the water and we did get a little wet. However, it was just such a fun memory. I suppose I really appreciated it since it was such a rare day.
Otherwise, for the most part, everything seemed just wet all the time. And we all wore pants all the time, which was so strange to all of us in August. In fact, I realized there that Harrison somehow had lost his pair of pants and I had to get him a new one.
While we were right across the street from the ocean, this didn't prove to be anything but nice to look at. Multiple times we were stopped to be warned about how the kids could not even go near the water. I guess there have been many accidents and deaths from "sneaker waves" that can really harm the children. I took this advice to heart and had to watch the kids like a hawk so that they never went past their ankles (and the littles didn't get close at all).
The boardwalk was also a little sketchy. Many fisherman come everyday and they are not the best crowd for kids. One neighbor even sought us out to tell us not to let Lucy walk the boardwalk alone because her daughter had been raped at a similar age. Yikes! This really freaked us out.
As for San Francisco, we always love the city. I was really curious to see if I would be as attracted to the city as I was in Portland. If I could see us living there too. However, I didn't get that vibe. It's hard to get that vibe when you are just visiting for the day. I didn't have any desire to stay in the city before or after. It is just crowded and not kid-friendly to a different level.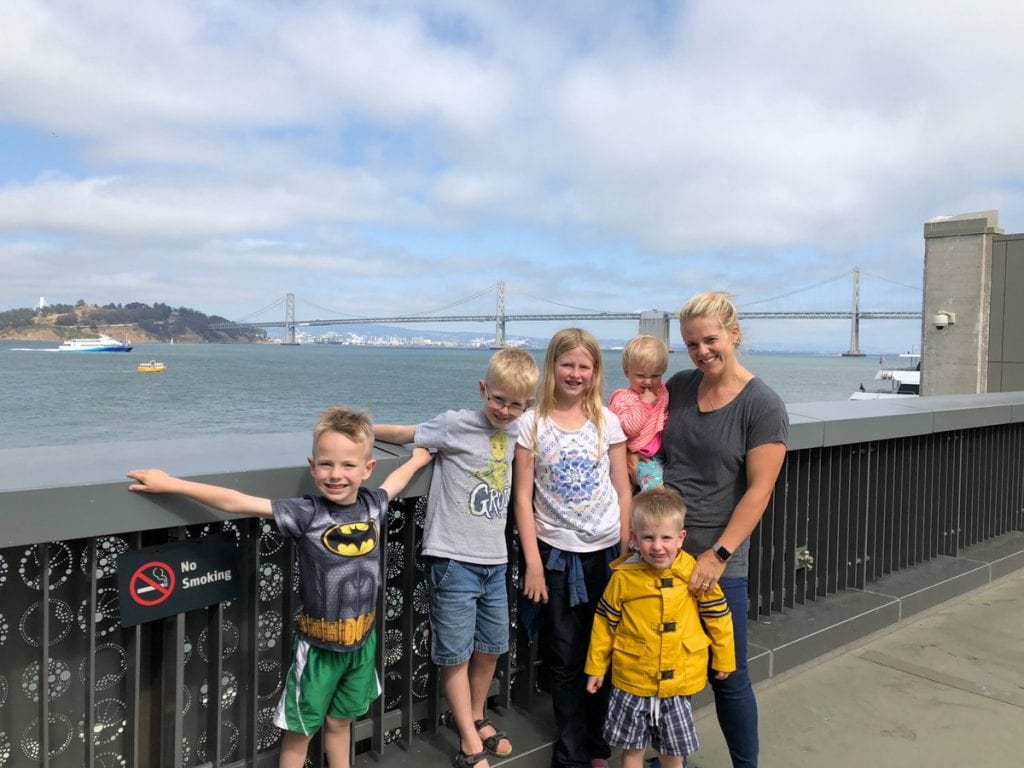 The things I love about San Fran are better with just adults :). I love walking tours (there is a great company of tours put on by locals that I find so fun) and a slow exploration of the city.
We did really enjoy Fisherman's Wharf with the kids. We have wanted to take them there for so long that it was intensely satisfying to go there with them. However, bring your wallet…. For everything! The carousel was so fun (two levels!), but cost $25 for all of us to go. We had the edible cookie dough, which looked so good, but was a bit disappointing in the end. It was so, so sweet that no one could finish it or come close. I took it home and make cookies, which also weren't finished.
We loved introducing the kids to Boudin's and their fun sourdough in different shapes. We bought an alligator, crab, teddy bear and turtle. The factory is so fun to walk by and the bread bowls are delish (albeit not gluten-friendly in any way). Alcratraz was SUPER fun, which I will cover in a different post.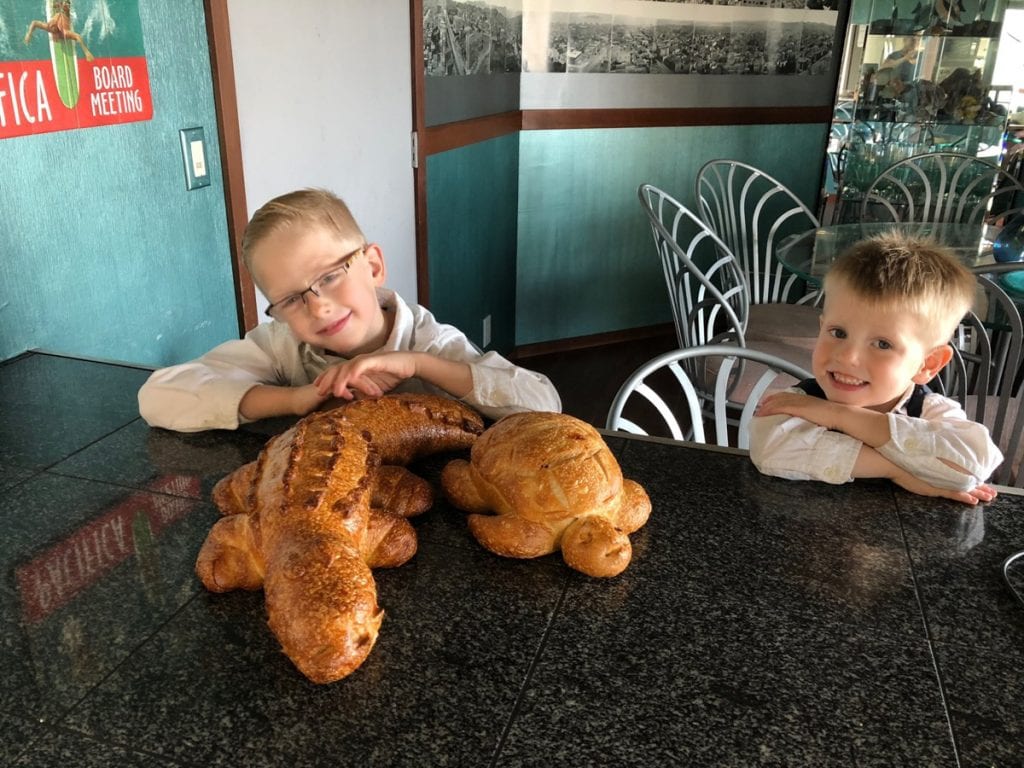 Overall, I think San Fran is much better to visit and be a tourist in. I'm sure many areas of Northern California are beautiful and glorious and I am sad we did not see more of them.
I'd love recommendations if we ever make it back!