Reading Time:
10
minutes
Imagine walking onto any ride at Disney World, riding however many times you want, all while having your own personal Disney Guide. Magical is just the beginning!
Where do I even start trying to describe how cool this experience is? It's difficult to even get going.
Let me start with something else: this is 100%, hands-down, the most frivolous and expensive thing we've ever done. We've done a lot of crazy things, but this tops them all.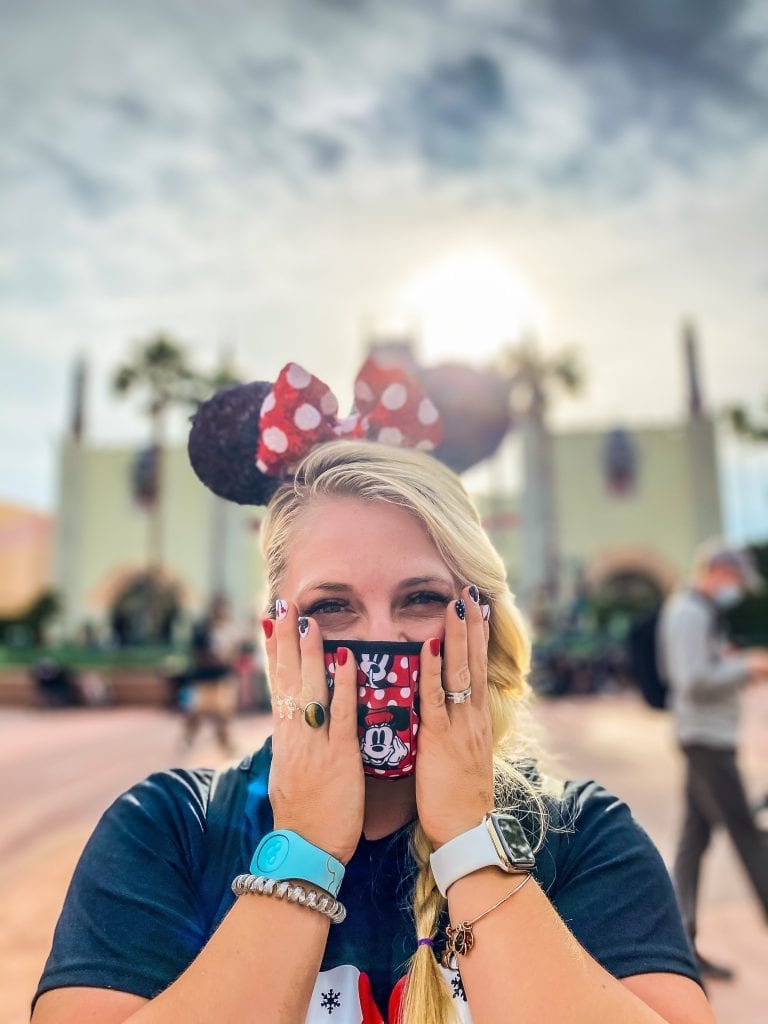 Then Why'd You Do It?
Why did we do it? Well, a few reasons:
We've known about it for a while and always wanted to do it! We found a reference to it long ago when booking a Disney trip… a guide to walk you around Disney? What in the world? However, we called and got the price and had a hearty laugh to ourselves.
We've been really blessed. Since then, our businesses have seen a lot more success. That initial figure that made us laugh isn't as out of range as it once was. Not to say it wasn't still a total splurge, but it wasn't out of the questions anymore.
The grandparents! My parents really surprised me by agreeing to come to Disney for a day! This is a real shocker as they've never been. Ever. And we've been to all of the parks in the world.. LOL. I think my parents were finally curious enough to see what it was really about.
Park Hopping. Since Covid, park-hopping at Disney World was not allowed until only recently and still isn't allowed until after 2 pm. It was going to be hard to pick just one park to show my parents in one day. We also would only get in 2-4 rides, realistically, all day. Knowing with a VIP guide we could visit ALL the parks and do ALL the rides, we went for it!
Future Company Trip? We already took our staff to Disneyland Paris. I sure wish we'd done this tour then! We would love to make it happen again and wanted to check out the tour for this also.
What Can You Do With Your Disney Tour Guide?
Not anything you want, sadly, but about as close as you'll ever get at Disney! Our guide, Roy, was a rockstar. He helped us to change our reservations to another park, got us a free stroller, worked to get us dining reservations, etc. This was on top of all the rides!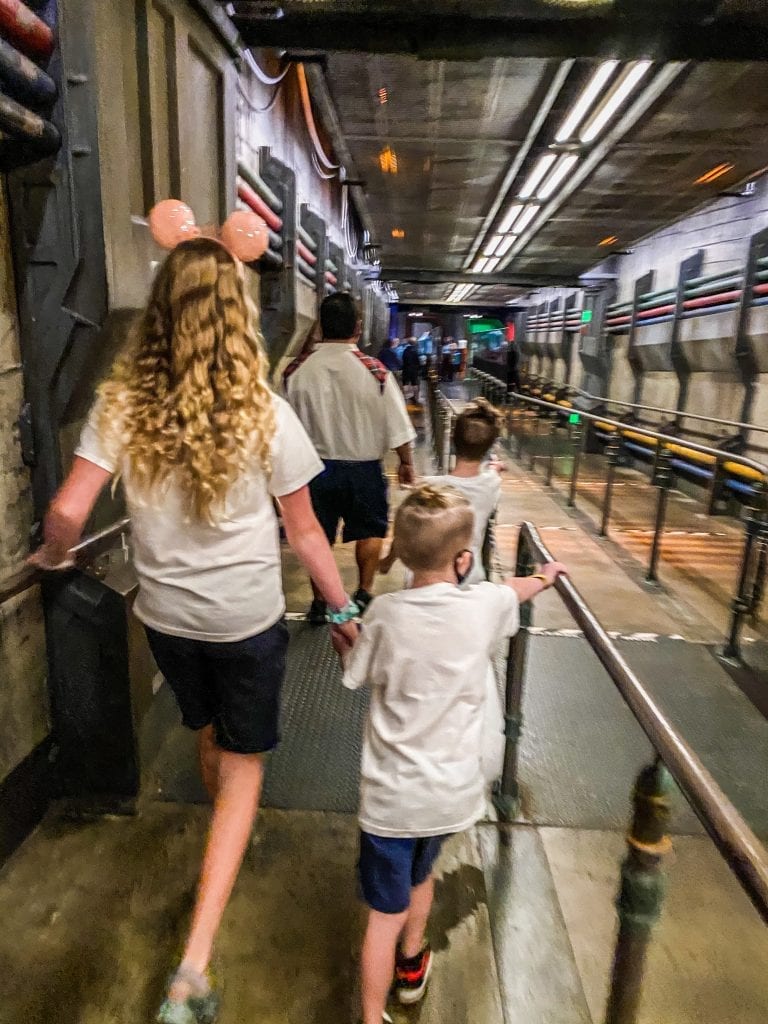 He would not take us into the castle (yes, I did ask!) or any crazy areas like that. However, you do see parts of the parks that you wouldn't be allowed to see otherwise!
The main benefits to the Disney Private VIP Tour Guide are:
Walking onto any ride except Rise of the Resistance. I'm guessing any new, super popular ride might be excluded. For now, that ride is not allowed as part of the walk-on experience. You still have to try to get tickets on the app, which we were able to do.
Being transported in a private vehicle between parks. You enter into backstage employee areas, sometimes right into a ride! We literally walked into the Tower of Terror. And they include any carseats you need.
Being able to park hop, which is amazing right now with Covid!
Learning about the parks and their history from your guides extensive knowledge.
Maximizing your time in the parks.
What is NOT Included in Disney Private Tours?
Your park admission
Food (you buy your own or bring your own- they don't care!)
Your accomodations
How Many Rides Can You Do During Your Disney VIP Experience?
Honestly, as many as you want! You have to pay for the Disney VIP Guide for 7 hours at a minimum. You can also extend up to 10 hours.
Our friends on IG that I saw do it logged 33 rides in a day! Wow. We only got to 20, but we did a lot of back and forth trying to get onto the Rise of the Resistance ride.

My best advice would be to let your guide lead you. They have the best routes mapped out, with years of experience, as to how to do all the rides in a park in the quickest manner!
You can also do rides more than once. We did several rides twice. However, Roy did tell me this is a terrible time loss. In fact, rides are cleaned every 2 hours right now and, sure enough, we got back on a ride to only sit for 30 min in the line while they cleaned.
Wait, You Still Wait In Line?
Yes, sometimes. On some rides, Roy would would walk us to the ride itself, like put us in our seats.
On other rides, he would just put us in the fast pass line. Right now, the fast pass line is reserved for those with disabilities, so it can be a few people deep. It also has to merge with the regular line sometimes, so you might still spend 5-10 minutes in line.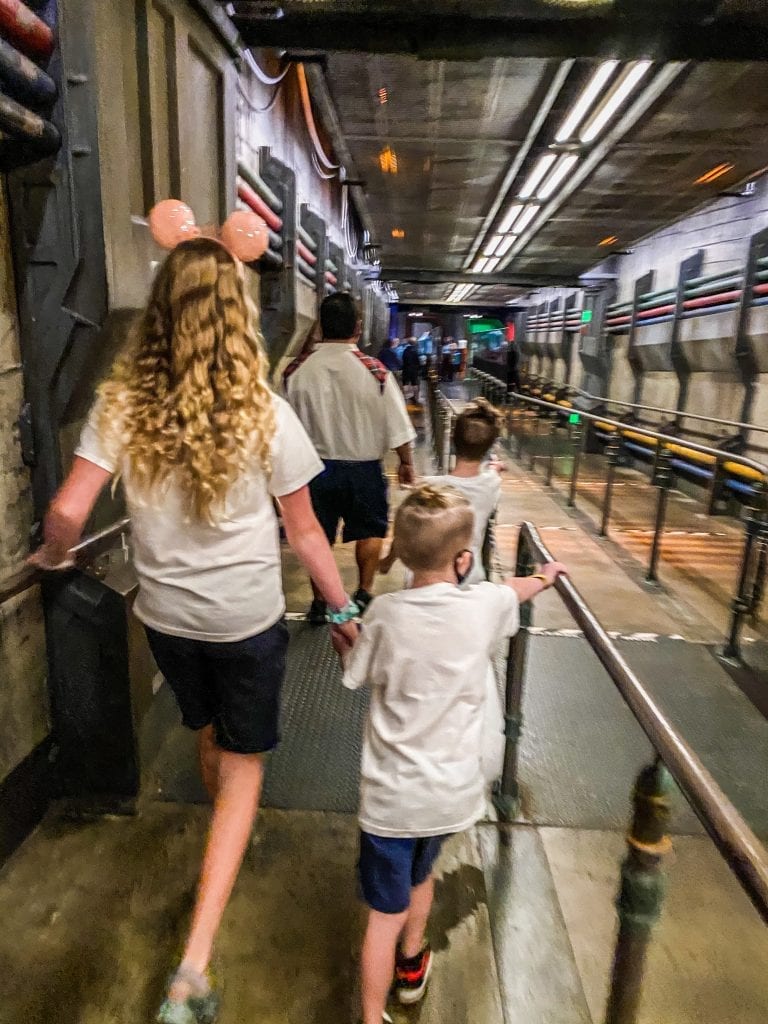 Have a disability? Talk to Guest Experiences at the front of the park about it and see if you can get this. It basically allows you to come back to a ride, after checking in at the ride, to ride it and not have to wait in the line. However, if the wait time is 60 minutes, you have to come back in 60 minutes.
What Are The Downsides To These Magic VIP Tours?
Really, are there any downsides to a private tour of Disney? No. Haha. But there are a few things I noticed:
You miss out on the anticipation of the ride when you are doing them constantly.  It sounds dumb, but as you wait in line, you build up your excitement and anticipation.  Like opening a present!  If you are just handed a chocolate bar, it's still way cool, but a little less exciting than opening a gift.
You don't get to see the inside line queue part of the ride.  Again, not a big loss, but Disney Imagineers do a lot to make those line areas really cool!  For example, when you wait in line for Avatar, you get to walk through the lab and see a life-size avatar floating in a tank!  It's way cool!  You don't see any of that when you just walk into the fast pass line.
It's a LOT of stimuli.  Disney rides are designed to encompass as many parts of your brain as possible.. sight, sound, smell, etc.  Doing 4-7 of these in an hour is INTENSE.  I was feeling a little nauseous and certainly exhausted as the day wore on. 
You don't really want to stop and eat.  Eating at Disney right now is kind of hard.  You MUST be sitting.  Mobile ordering or a restaurant are the only options to buy.  You are NOT allowed to eat in the private car of your tour guide.  You also don't want to waste (or at least I didn't!) an hour of your tour guide to stop and eat.  This meant we had quick snacks in the parking lots, sitting on the ground, before going into the parks.  It wasn't very glamorous.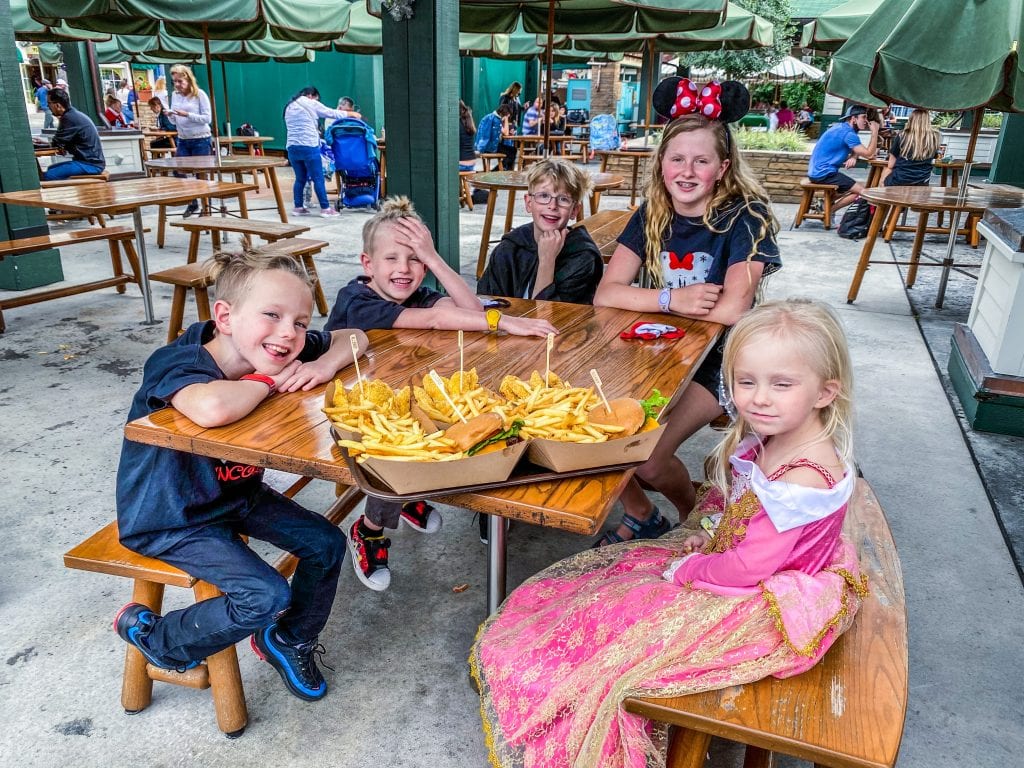 How Much Does The Disney VIP Tour Cost?
I know, this is your first question and I'm JUST getting there. I'm not going to put exact prices in this blog post as Disney will likely change it. It is also a range based on when you are going.
However, I will tell you it starts at just over $400 per hour with a seven hour minimum. You must pay that amount when booking, but I do think you have a period you can cancel without a fee. We booked it only 2 days before, so our window had already passed to cancel.
That price is up for 10 people. The amount of people doesn't change the price.
If you extend past 7 hours (up to 10 hours), you will be billed to the same card after the tour for the extended hours.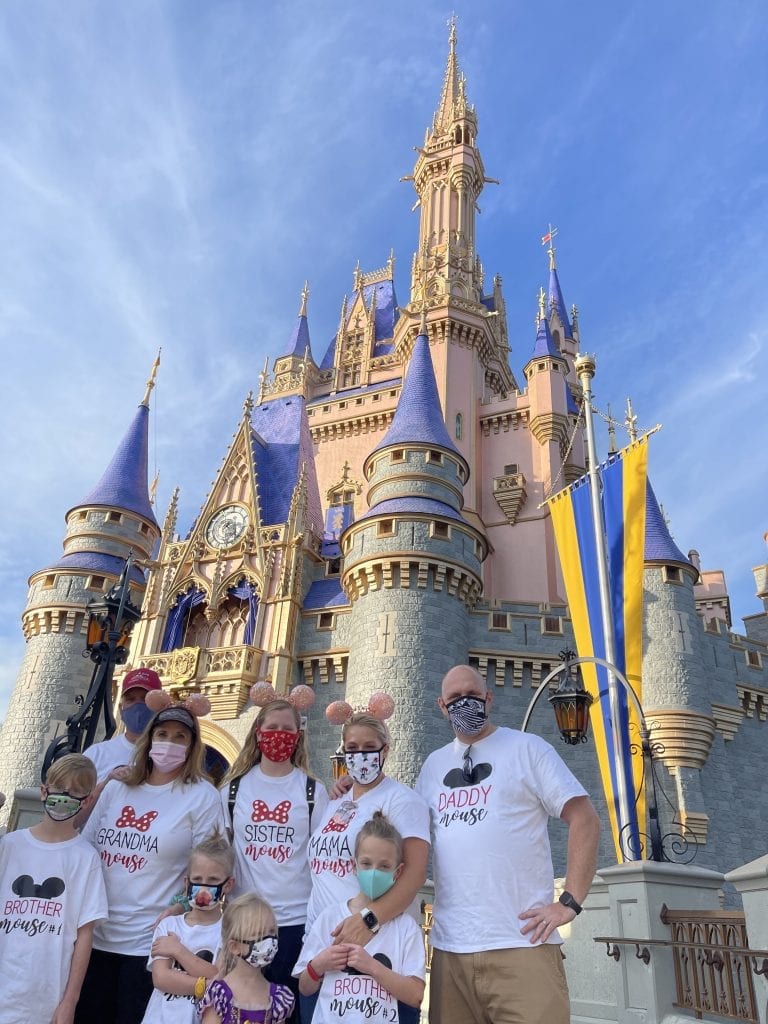 Speaking Of Which, How Do I Book My Disney VIP Tour?
You have to call Disney. I found out there are lots of cool tours in non-Covid times. Like a big group tour that DOES let you see inside the castle (yes, please!!).
Right now, only the VIP Tours are running, but you still have to call to book any of them.
When I called, I was probably 3 weeks before my desired date. My date was full, so I was put on a waitlist. I was told we could find out we got a tour any time, including the morning of, depending on staffing for that day.
If you are better at planning, you can book up to 60-days in advance.
When you move from the waiting list, you are given a call. I believe you have a couple of hours to call back before you lose your spot.
Our guide told us they do 30-40 tours like this PER DAY. Sure enough, the day after and all the rest of our time at Disney, I saw the tour guides all over! I never had noticed them before.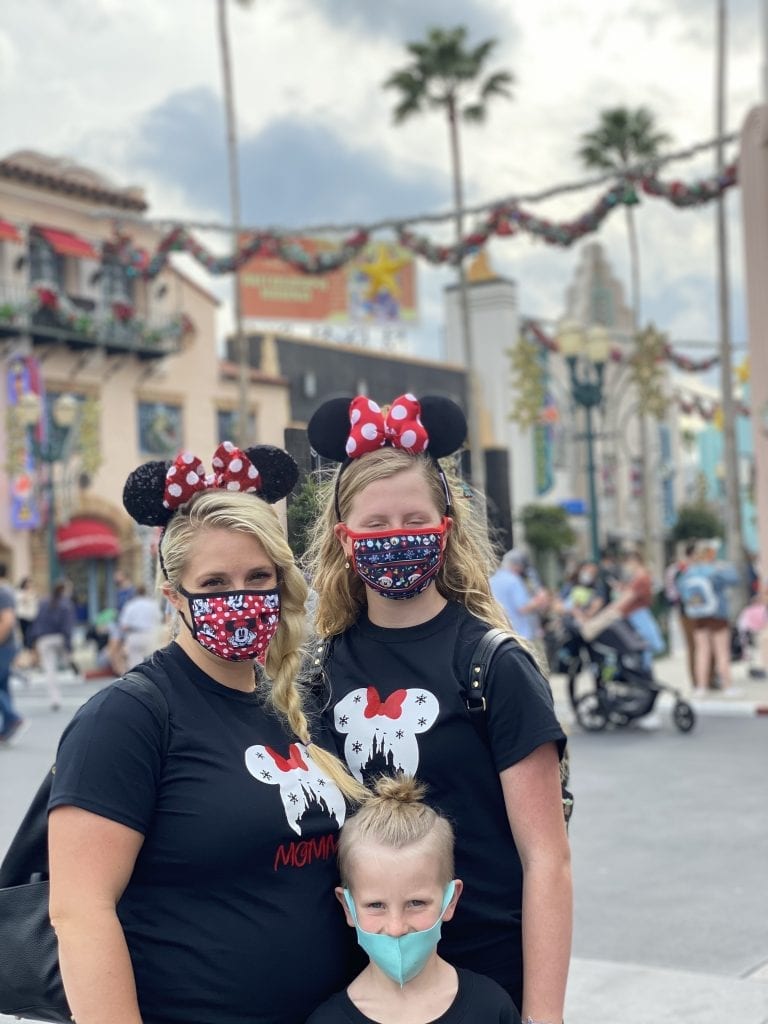 How Many People Can Do The Disney World VIP Tour?
Up to 10 people can be in your group. The amount of people doesn't change the price.
In theory, this means you could gather up 9 friends and only be charged a little over $40/hr for a tour guide! We just have too many kids 🙂
I also saw two groups going together when they had a group over 10. It was a large group of about 12 with two guides.
I also saw guides with just a couple or a couple and one child. Each group seems to be unique.
What Else Do I Need To Know About The WDW VIP Tour?
Other things I learned:
The Disney Tour Guide may or may not stay with small children while others ride. There is no hard and fast rule. We still did ride-switch for most of the day, which ate up a lot of time. Our guide told us it just depends on the situation and their comfort level. Will the child stay calm with a stranger? Can they watch an iPad while you ride? It's just case by case. We did have Roy stay with Grace near the end of the day.
You can book your tour guide again in the future. Once you've found the one you like, you can request them again. Roy told us he has families that come to see him every year and he already knows what they want, so it's great for everyone!
Every tour is totally different. Some groups might want to sit for a 2-hour lunch while others want to get in 30 rides.
It's best to tell your guide your top desires and let them guide you. However, they will do anything you want when it comes to rides and which park to visit.
Right now, with Covid restrictions, your guide cannot eat with you. We gave Roy a tray of fries once when we got some quick food and he had to go eat it elsewhere. This is a bummer as you want to have a nice conversation with them over some food! He said you used to be able to eat with them, so maybe that will come back.
Masks, of course, are currently required at ALL times, including in the vehicle and parking lots.
No photography or video is allowed in special backstage areas.
Your guide will pick you up from your hotel and can drop you off also, or you can stay in the park longer.
You MUST have a ticket to Disney and a park reservation. This is NOT included in the tour price.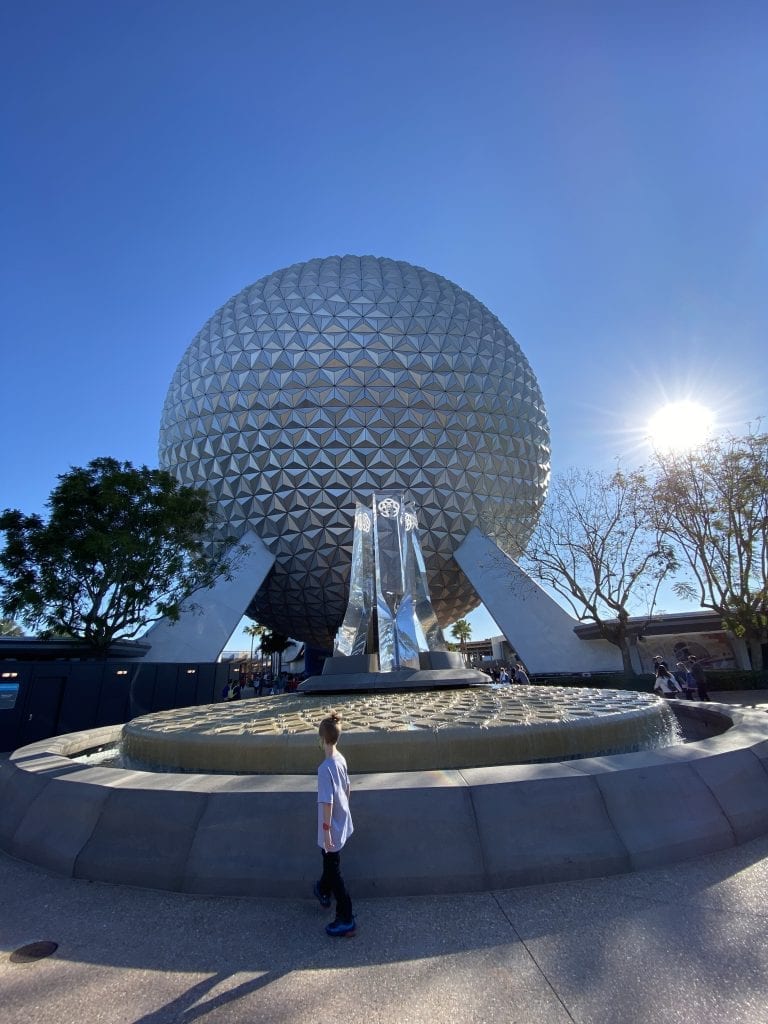 Do You Tip Your Disney VIP Tour Guide?
This was a question we were scrambling to answer ourselves! From what I've seen online, yes. However, you can't tip through Disney, so you need to do it another way.
You can bring cash, of course, or our guide gave us his PayPal address.
How much? I've seen all kinds of answers from 10-20% of the total to $100 per person. We ended up tipping about $300 for our day. Since we never carry cash, I was so glad Roy took PayPal!
Overall, Was The Disney VIP Tour Worth It?
Yes. It was so cool. It totally spoiled us for the next few days at Disney.
However, it also took a lot of pressure off our remaining days at Disney. We didn't feel like we had to rush to the park to get on our favorite rides. We were able to go and enjoy other parts of the park we usually don't take the time to see. I really like that part.
I would never recommend going into debt for this, but if you can invest this much into your Disney Vacation, I'd absolutely recommend it!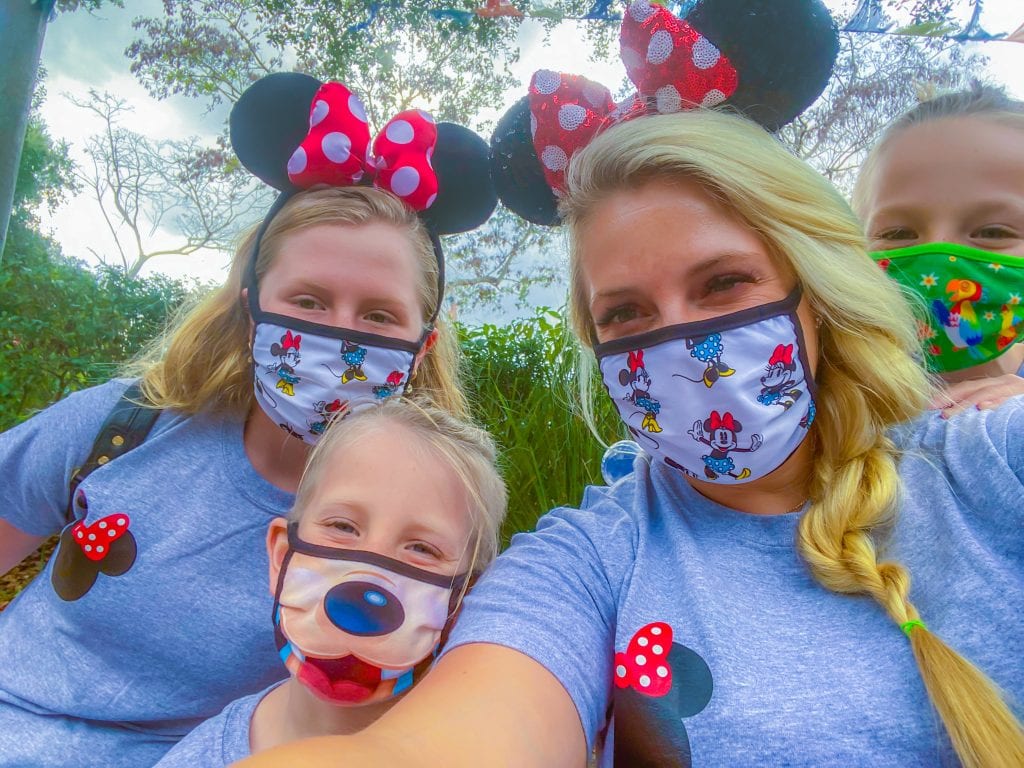 How Many Days Should I Go To Disney If I'm Doing a Disney VIP Tour?
We did our tour on the first of our five scheduled days. I liked that a lot for a few reasons:
We had the most energy on the first day! Disney can wear you down after days in the park.
We were able to take the rest of our days slow and didn't feel a ton of pressure to wait in the lines.
What an awesome way to start your vacation!
I think doing it on your last day would also be pretty cool! What a way to end your vacation (although you might be sleeping on your plane ride home).
If you wanted to just do one day of Disney, a tour would be amazing! However, you will not see a lot of other areas of the parks.
How many days also depends a lot on if you are taking kids with you.  Kids make everything a bit slower, so you might want extra days, if possible, when you go.
Ultimately, let your schedule and budget decide. There are no wrong answers.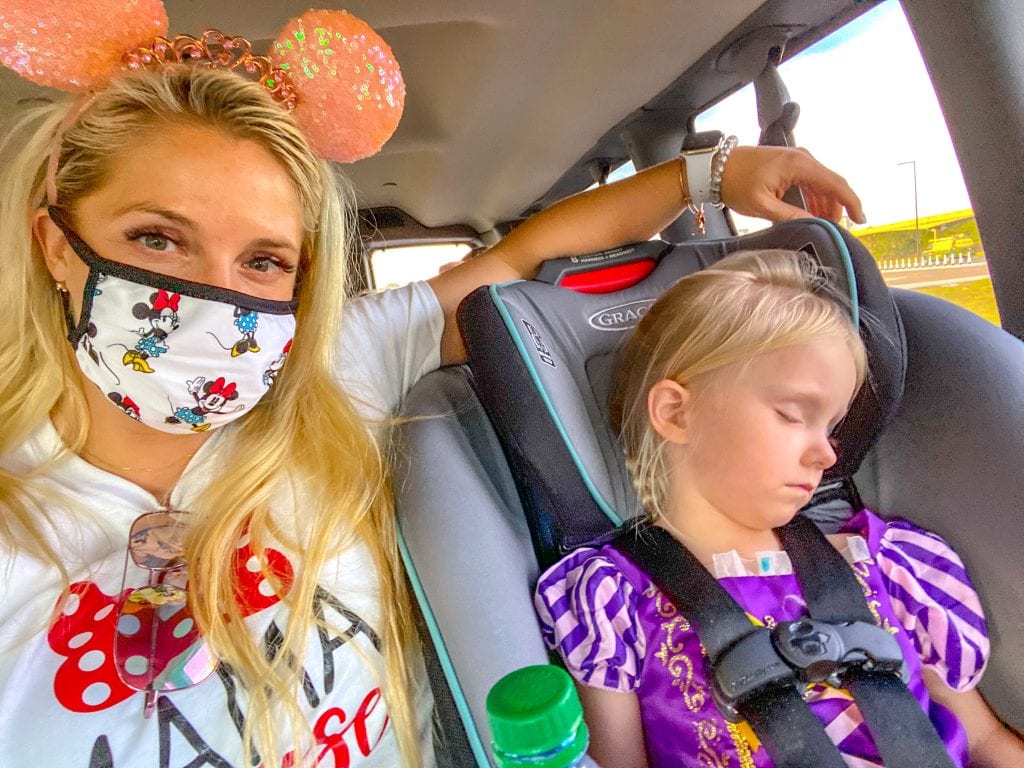 Will You Do The Disney Private Tour Again?
Yes, I think we will. However, I'd like to do it for a group, like our staff. We took them to Disneyland Paris in 2019 and only had one day. This kind of tour would have been amazing in that situation!
Or I'd do it with friends (anyone want to?) to help offset some of the cost. As fun as it was, I did feel a bit guilty at the end of the day!
If you have been on a tour or plan to go on one, drop a comment below! I'd love to hear your thoughts!
Xoxo,
Leslie