Reading Time:
3
minutes
If you don't know already, we are foodies. We are getting more and more adventurous and overall, LOVE food. Like most people, travel for us rotates a great deal around the food! In fact, our next destination, Portland, OR, is a destination because of the food. We found it on a list of the top US foodie destination, we went as just a couple (plus our sweet baby girl) and we fell in love!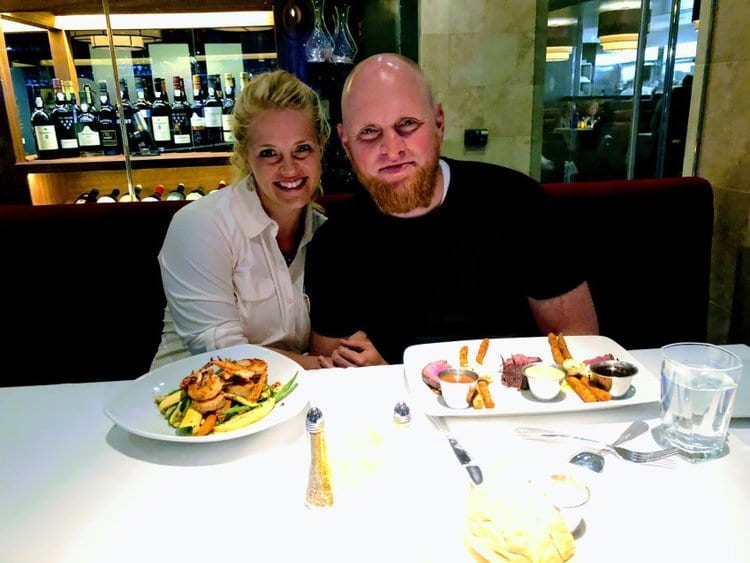 I wanted to touch on some of our favorites in the south Denver area. If you are ever visiting, give them a try!
1. Perry's Steakhouse: This is one of a few locations of this steakhouse and is, of course, the most expensive option. However, the service and food quality cannot be beaten. The waitstaff is the most attentive of many restaurants we've been to. The food is all incredibly delicious- we love the Chateaubriand and the pork chop. The lobster mac and cheese is amazing (although no longer an option for me being gluten-free). We also love the handmade ice cream flambé options.
2. Crave Burger: I'm not a huge burger fan, admittedly, but I always am up for a visit to this restaurant. They have a wide array of specialty burgers (all, admittedly, unhealthy) including a burger with glazed tonights instead of a bun, a huge variety of toppings from fried pork, bacon, egg, green chili, fried cheese, etc. The shakes are also YUMMY. You can get a burger on a bed of salad greens also. My favorite milkshake is the Velvet Elvis, which has peanut butter, bacon, and banana.
3. Pierre Micheal French Bakery: Sadly, we didn't go this on our visit because I just couldn't stomach being gluten-free and going here. The pastries are the best I have ever had- specifically anything with Nutella. They have amazing egg dishes with brie cheese, vegetables, meats, etc. You can't pronounce most of the dishes and the owner is often serving. He is hard to understand because of his French accent, which is a great sign, right?
4. Alamo Drafthouse: This is also a chain in specific areas of the country. It is actually a movie theater with a full-service, delicious restaurant. The food is really, really good. They have a lot of comfort foods but also have some healthy options, gluten-free options, really yummy dessert options (on our latest visit Chris had some amazing sour cream donuts that I was mouthwatering after). We were Abel to attend a double feature for the new Jurassic Park and loved it.
5. Jelly Cafe: This was a new one for us. We attended the Molly Brown house and needed some food. This was just around the corner and we loved it. We had all the kids (seven of us) and thankfully went on an off-hour because I know they must have a hearty wait time sometimes. We enjoyed their brunch food (they can make pancakes and donut bites gluten-free), drinks, and the super-fun atmosphere. They have vintage cereal boxes around the walls that we enjoyed inspecting.
Do you have any favorites in the Denver area?