Reading Time:
11
minutes
Airbnb For Family Travel Internationally
Thinking of taking your family on an international trip?
One of the hardest questions to solve is where to stay.
Over 25 months of full-time travel as a family of seven we have visited over 30 countries and stayed in 33 Airbnbs and 18 hotels. In fact, we just checked out this morning from our last Airbnb for a while in New Zealand.
Why Do We Tend to Stay More in Airbnbs?
How do we choose where to stay? I want to share our experiences and show you what's worked best for our family internationally.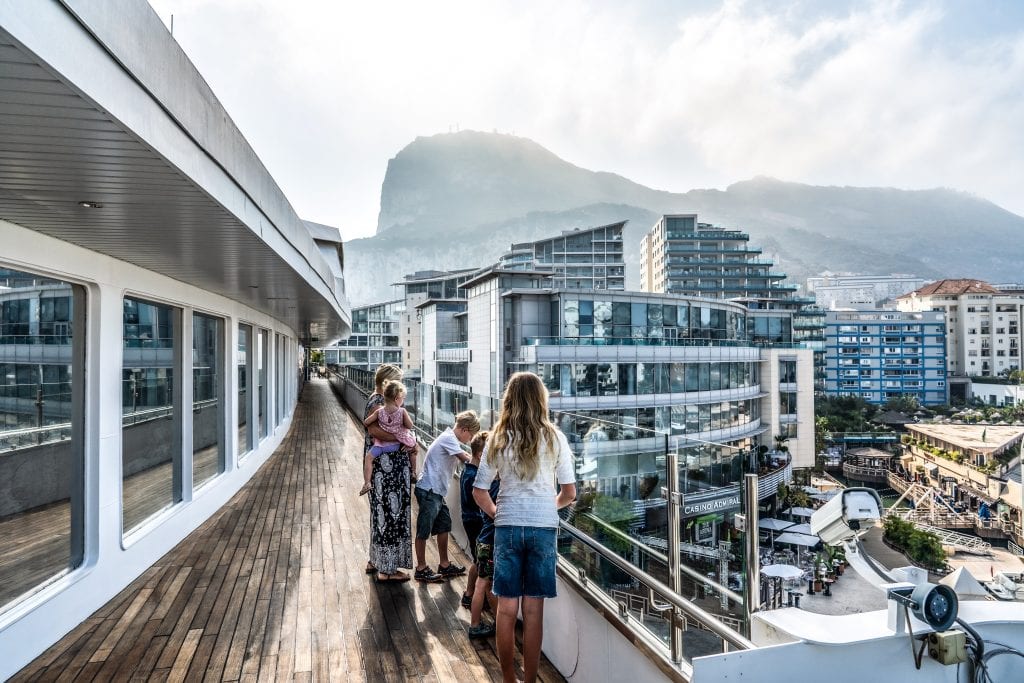 When we set out to travel the world, we too wondered, "Is Airbnb international?"
We can give you a resounding yes!
Let's discuss how is Airbnb different from hotels so you too can make the best choice for your family travel.
Hotels Vs Airbnb for Families
Many factors play into why we usually tend to chose Airbnb, including:
Family size
Location
Amenities
Cost
As a big family, Airbnb works very well for our family. However, many other full-time travel families choose hotels in the Airbnb vs hotels dilemma.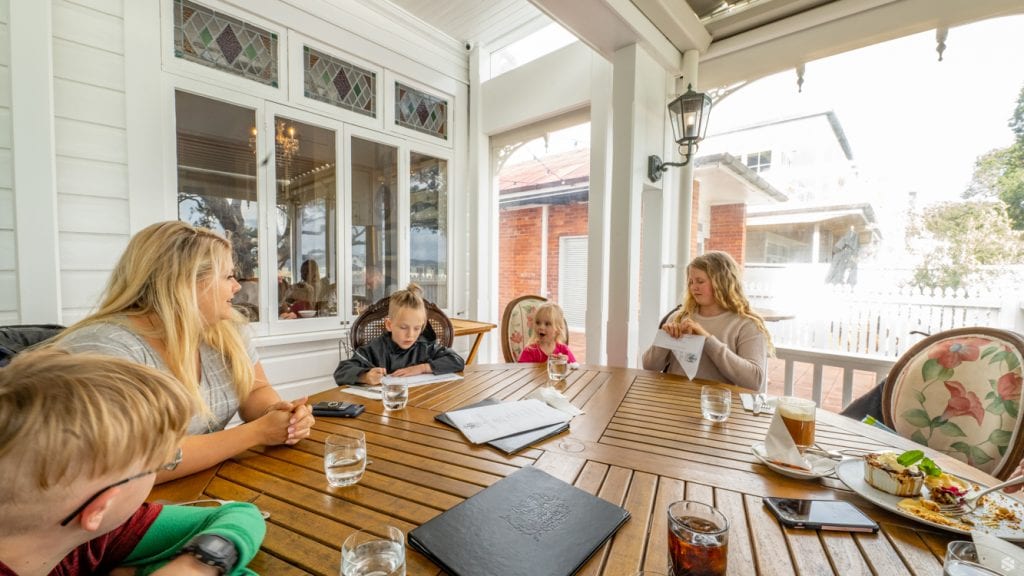 The question of "is Airbnb better than hotels" changes by the preference of the family, the city, the length of your stay, the country, and many other factors.
There is no clear-cut answer to the question, which is why we always check Booking.com and Airbnb when researching where to stay in a new place.  These are our favorite two booking apps after over two years of full-time travel.
How to Book an Airbnb for Your Family Internationally
You might wonder how to find an Airbnb for your famiy.
Will the Airbnb be family and kid friendly?
What's the best way to find the Airbnb for you?
Reviews
When I am booking an Airbnb for our family, the most important thing to me is the reviews.
What is the overall vibe of the reviews? I'm OK with one or two bad comments. Some people are overly uptight about things others aren't and might get a little mean on their review.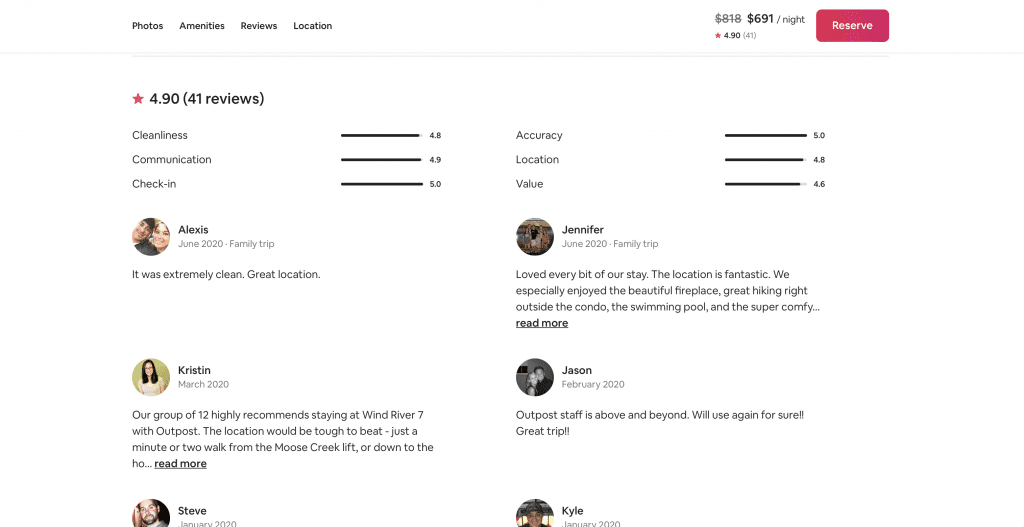 I can find tons of important information in the reviews.
Other families that stay in the house will usually comment on what worked for their family. Was it close to a park? Did the kids enjoy the outdoor space? Were the apartment neighbors friendly?
I can also find out from comments what attractions are in the area.
I didn't even know we were near the Tongariro Crossing in New Zealand until I read reviews on nearby Airbnbs!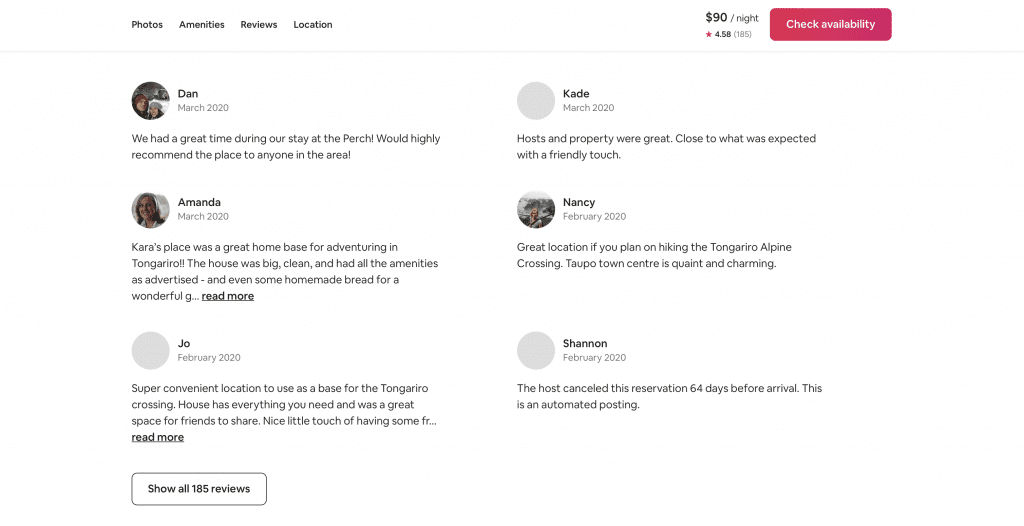 Airbnb also has it's own "Airbnb Experiences", similar to Get Your Guide. These can be great places to start figuring out what you want to do in the area.
Owner Responses
Pay attention also to the reponse of the owner, if there is one.
One downside of Airbnb the dual rating system between owner and occupant. The system of rating each other does lead to higher reviews overall than a traditional hotel.
Both rate each other well in hopes of getting the same back! Unlike a hotel, the owner of an Airbnb rates you as well.
Location
Sadly, you can't just search "best places to stay on Airbnb" and have much luck of finding the location you want. You'll have to do a bit of your own research.
I find location to be less important than the transportation near the home.
If you have your own car, you'll want to know about parking. Is there street parking? How many cars can you park at the home?
If you are using public transportation, being close to the metro station or bus stop can be much more important than being in a certain neighborhood.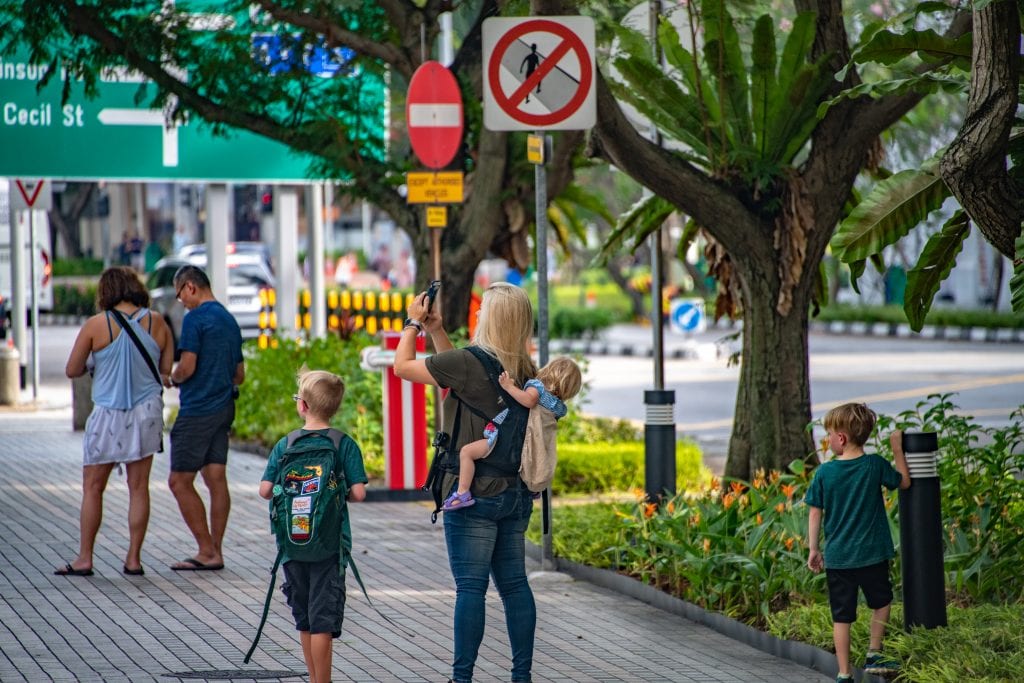 I'd much rather be 5 minutes away from the metro when staying with kids and ride an additional 1-2 stops versus having to walk 25 minutes to the metro. Often with children, those Google map walking estimates can double or triple in no time!
Safety
We've learned over the years to ask the Airbnb host for the address or at least a cross-street nearby before booking. You can message an owner before you book and ask whatever you want.
When you have an address or cross-street, check out the satellite view on Google Maps.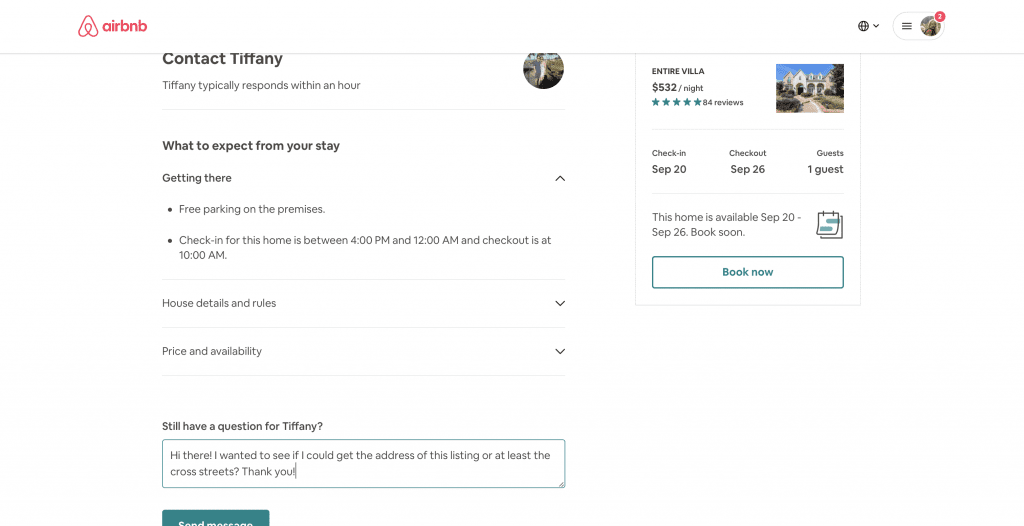 You might find there is a highway at the back of the house or that the home seems to be in an industrial area. Photos on the ad don't tell the whole story!
You'll be able to tell from the buildings nearby about the neighborhood and your comfort level with it.
Overall, we've always felt safe in our Airbnbs. It does usually take a night or two to adjust to a new place.
All the little sounds can weird you out the first night. However, we like staying in neighborhoods and feel quite safe.
Price
While the price of an Airbnb doesn't change much, there can be a little room for negotiation.
It never hurts to message the owner and let them know your situation.
Sometimes they might give you more of a discount for a longer stay or if they don't think their place will book otherwise.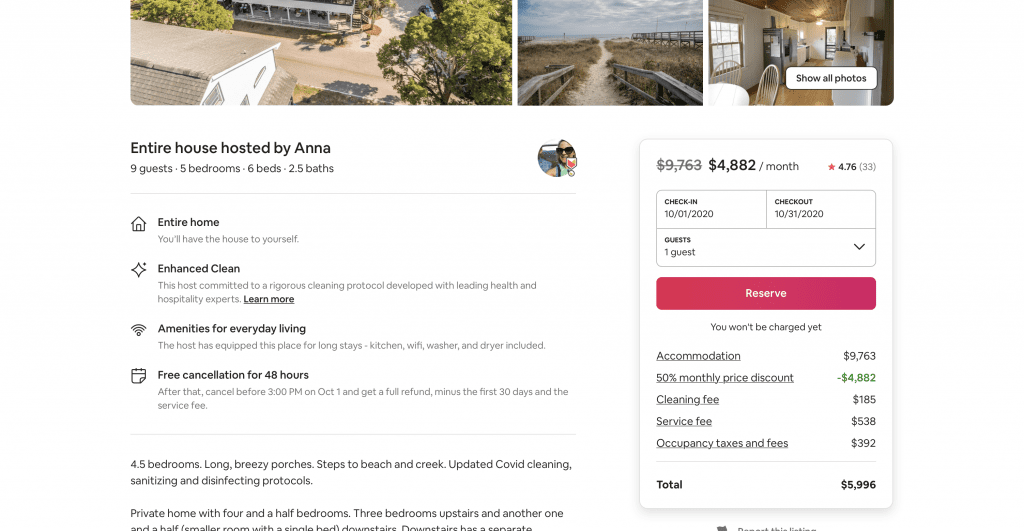 Search Filters
Remember you can search by price filter (choosing a minimum and maximum price per night or by month) along with lots of other amenities.
Airbnb has added a "family stay" filter. I will check this out and see if I like any of the stays, but be sure to uncheck this and check out what is available without that filter as well.
When filtering for bedrooms, this can be a bit sneaky.
Airbnb has a filter for bedrooms and a filter for beds. I've made the mistake a few times of getting a 4-bed house and thinking it was 4 bedrooms! Pay close attention to this.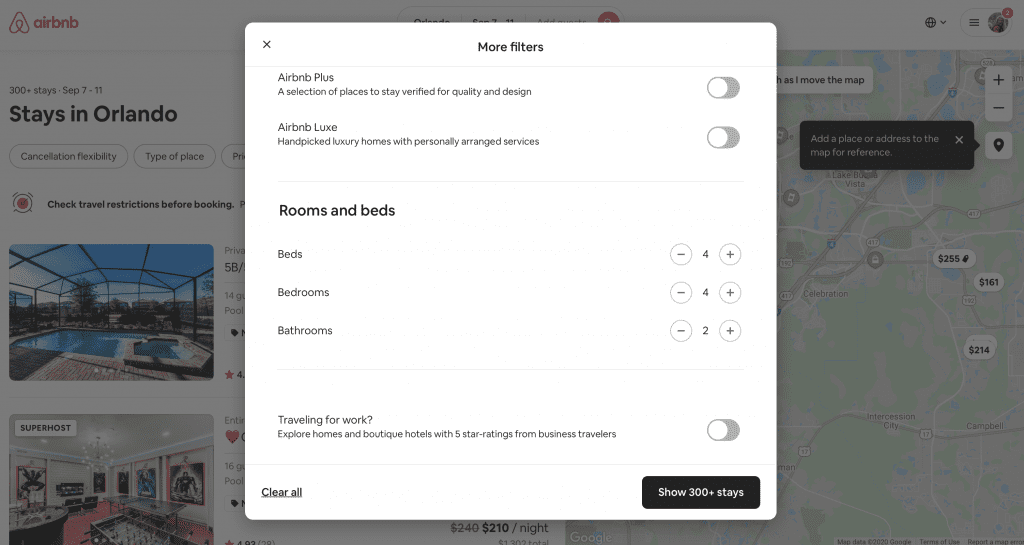 Filters I always choose: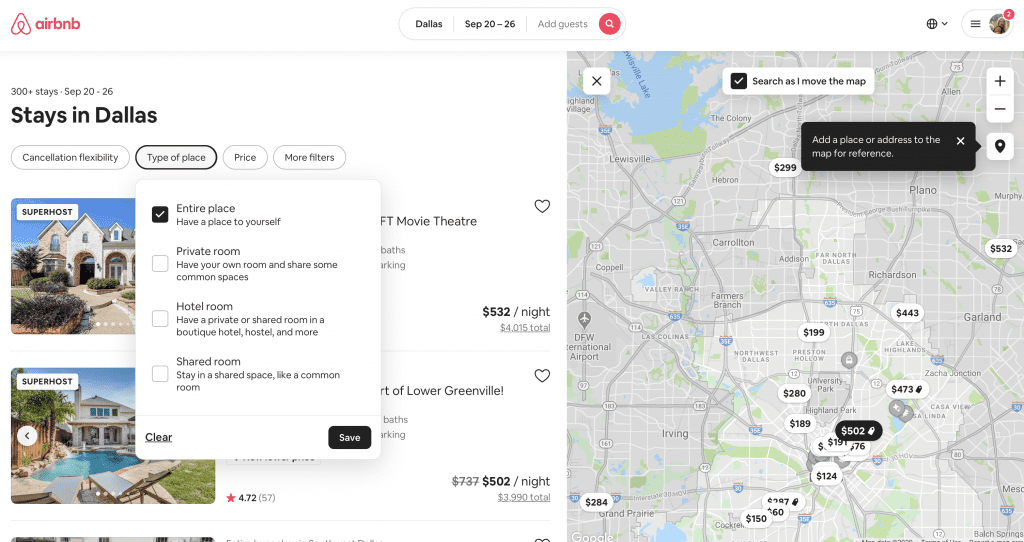 Whole place to yourself (Don't make our mistake of staying with a bunch of other people on accident!)
Kitchen
Wifi
Laundry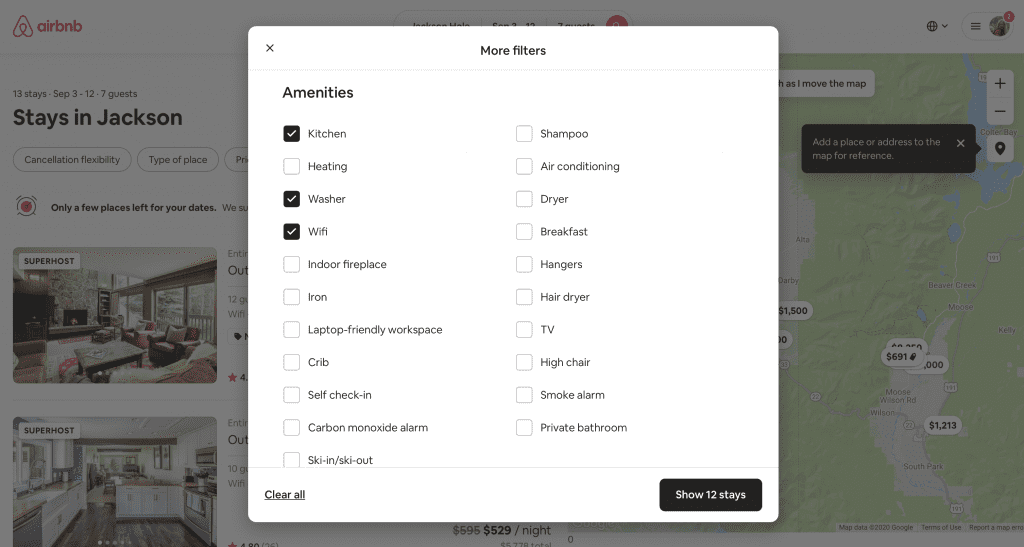 I will get more into the nitty gritty of why we prefer Airbnb for travel below.
Similar Booking Sites to Airbnb
We have used other similar sites like Home Away/VRBO.
While you can find places like Airbnb, I find Airbnb to be better for international travel. Airbnb offers protections to you as the guest these other sites do not.
Owners of VRBO listings can offer larger discounts, but you also have less recourse options if something goes wrong.
Airbnb goes a long way in protecting their guests (sometimes to the detriment of their owners I've heard from several hosts).
This gives extra peace of mind when booking an Airbnb in a foreign country.
After a couple of negative experiences with our VRBO booking in Hawaii, we only chose to use Airbnb for our international family travels in someone else's home.
How To Book a Hotel for Your Family Internationally
Airbnb or Hotel? Many families prefer a hotel and it's not hard to know why.
Hotels are more luxurious by nature and offer great amenities!
Some people ask me if there are hotels on Airbnb. I haven't seen any. I do not think hotels can list on Airbnb, however, I do see Airbnb listings on Booking.com along with hotels.
If you are leaning towards a hotel, start with Booking.com. You'll get a great idea of average hotel prices and Airbnb equivalents.
When booking a hotel, for me it's all about the amenities!
Is there a kids club? Gym? These are why I would choose a hotel.
If we are only staying a night or two, we also lean towards a hotel for faster checkout.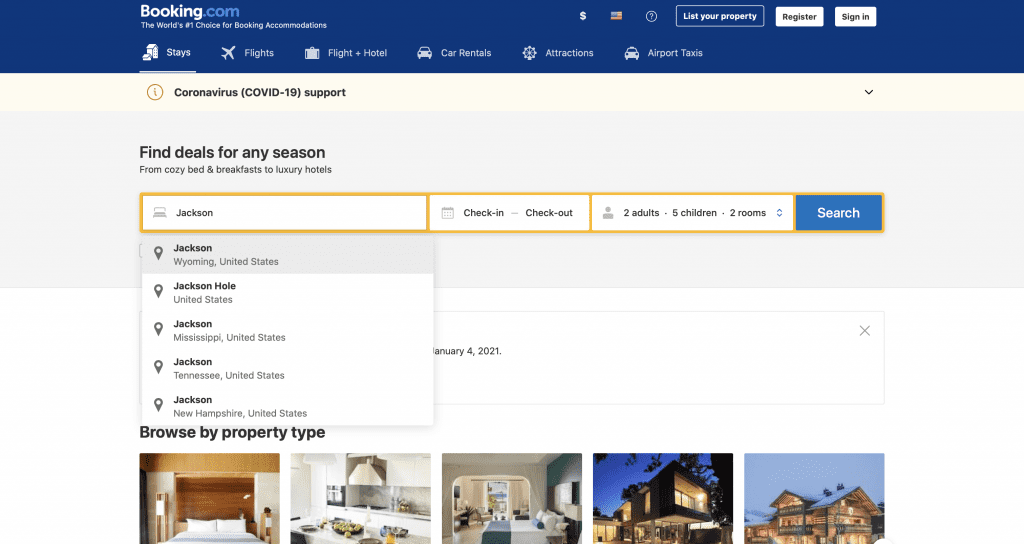 Reviews
Once again, reviews are king for me!
I read the hotel descriptions on Booking.com and then go straight to reviews.
Chris ( my husband) tends to go for the pictures, but I find these can be misleading. I don't rely on them alone.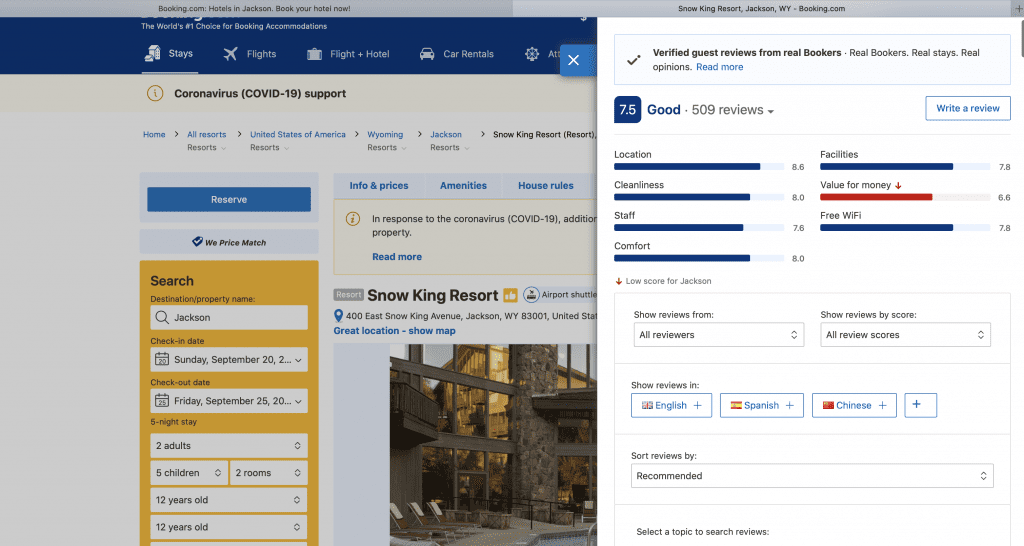 Reviews tend to be harsher for hotels, so I allow for more negative reviews before becoming worried.
If you keep seeing the same thing over and over in the reviews, it probably is an issue. Anything three times or less I don't tend to worry about it.
Extras
Does the hotel offer a shuttle service?
Babysitting?
Be sure to contact the hotel and confirm these.
We booked a hotel in the Mt. Cook area of New Zealand solely on the amenity of babysitting available. Babysitting was listed on their website and dozens of third-party hotel sights. Imagine our stress when we called to schedule the babysitting and they informed us it was no longer available!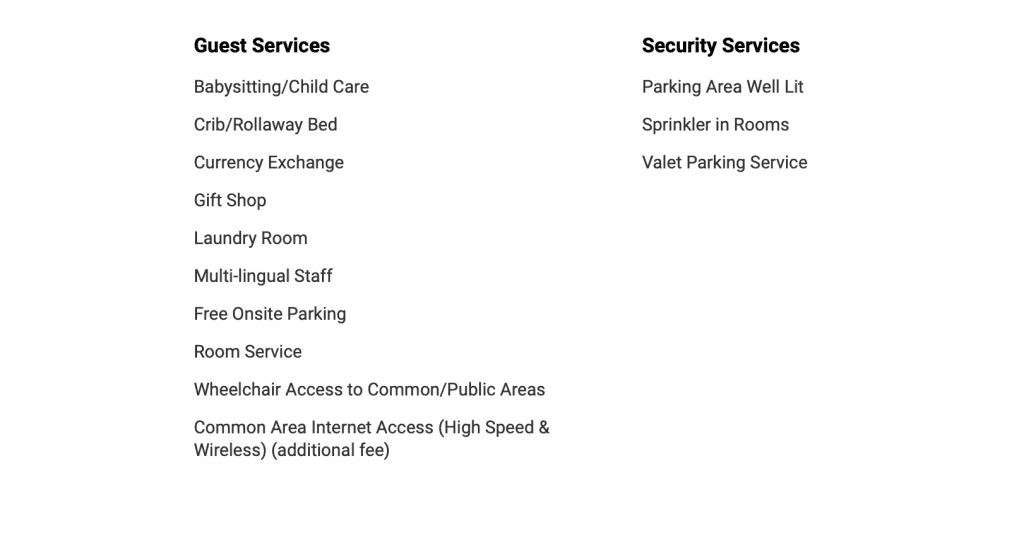 Luxury
While a larger price tag can sometimes get you a better hotel stay, we've also found the opposite.
Luxury hotel stays usually come with luxury prices on their amenities as well.
We've paid dearly for extras like breakfast or laundry that might be free or cheaper in a less-expensive hotel.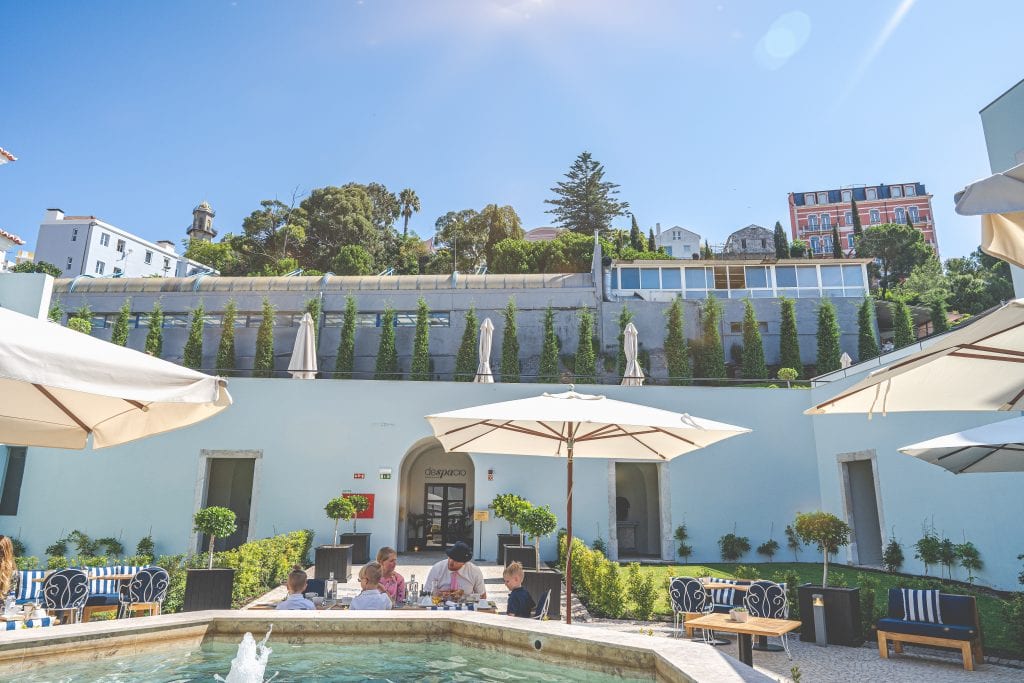 We've only stayed in one hostel (on purpose) in Chiang Mai when it offered a private 3-bedroom apartment.
The amenities of the hostel were amazing! They cleaned daily, had a very affordable breakfast in the attached coffee shop, and offered activities in the city at a discount.
Multiple Rooms
If you have a big family and want more space, you might need two rooms.
We vary between two or three hotel rooms for our family each time we stay at a hotel.
This can be tricky with young kids if they don't have connecting rooms!
We've had situations where our kids were not only in different rooms but on different floors! That was a last-minute emergency, but something to keep in mind.
Often you are at the mercy of the desk person when checking in determining if your rooms will be close or connecting.
This is a big reason we choose Airbnb for family stays. At least we know the kids will be next door!
Price
You probably wonder are hotels cheaper than Airbnb?
It depends!
If you need multiple rooms, the answer is almost always no. For us, it is rare that Airbnbs do not beat hotels in price.
Sometimes we will pick a basic hotel stay for one night that is cheap and just a place to stay.
If this is your goal when you travel (versus us living there for a while), the answer might be different. A cheap hotel or hostel could be cheaper than Airbnb.
Which Is Better For You? Hotel Vs Airbnb
You've done your research on both search engines and found great options for both hotels and Airbnbs. Which should you choose? Booking.com versus Airbnb?
Why You Should Stay in an Airbnb
I'm not going to try to sway you either way, hotel or Airbnb, but I'll try to present both cases so you can best decide!
Why Airbnb is better than hotels:
Space
No question about it, getting an apartment or house provides more space.
Unless you are getting a small studio on Airbnb, you'll have more space. Even in a studio, you'll also be able to cook something.
When it comes to group travel (or large family travel), Airbnb wins for space! You can find the best Airbnb for family reunions and all stay in the same place together.
If you are looking for privacy, Airbnb solo travel can also be a good option. You'll get a place in a neighborhood or condo community.
Working While Traveling
Joining us a digital nomads? You'll need to work as you travel.
Once again, Airbnb for business travel wins. Not only is there more space, but there is usually better wifi.
Many Airbnbs are business travel ready. We often find desks.
The Wifi is ALWAYS better in an Airbnb, especially internationally.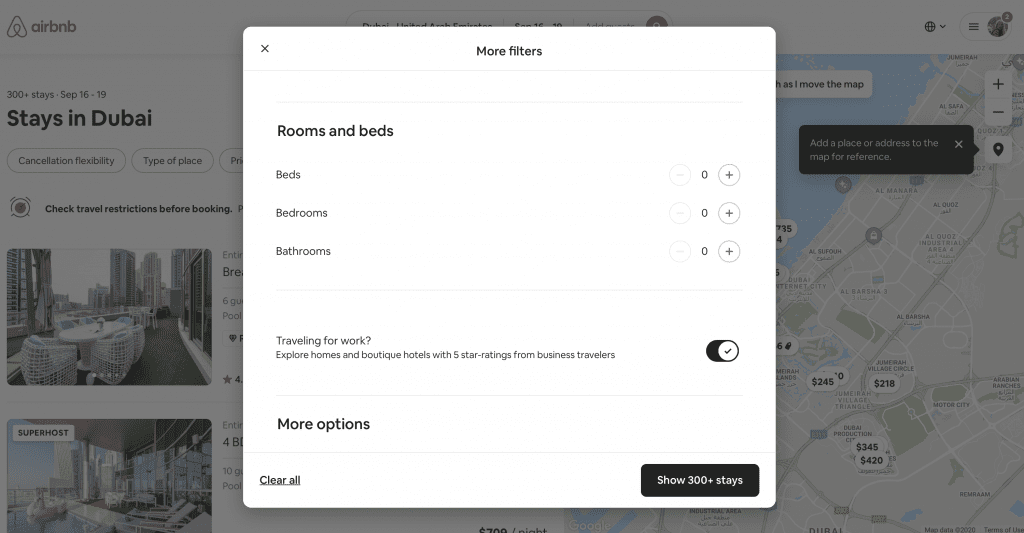 Hotel wifi can be spotty or non-existant from your room. If you just need to send some emails, check stats, or update social media, it can be OK.
We are on conference calls a lot and hotels just don't cut it. We usually end up using our portable Wifi router within the hotel!
Food and Cooking In
Eating out, especially with kids, can be expensive!
Hotels and airbnb units have a big difference when it comes to food.
While it's nice to eat out for every meal, it's really not necessary. It gets expensive and unhealthy.
Being able to cook a simple breakfast, lunch or occasional dinner on your vacation goes a long way!
Airbnbs are stocked to make meals and internationally we've had wonderful kitchens to cook in. Some are stocked better than many standard homes.
Laundry
One of the categories that makes Airbnb family kid friendly is laundry! Kids get dirty and sick, even on vacation.
Having a washer and dryer on site in your unit can be such a lifesaver.
We've paid for plenty of professional laundry at hotels, but it can be super expensive.
It can also take a while to get stuff back. When you are packing light, that can be a problem!
I love being able to wash kid's clothes at night while they are sleeping.
Why You Should Stay in A Hotel
Are hotels better than Airbnb? In some ways, yes!
Why are hotels are better than Airbnb? These are the things I like more for sure:
Amenities
Airbnb and hotels can't compete when it comes to amenities. Unless you are booking the super expensive Airbnb properties (I've seen then upwards of $40,000 per night!!), you will not get the same kind of amentities.
Hotels have pools, kid's clubs, concierges, room service, spa services, etc.
When we want a "vacation" in our world travels, we book a great hotel with a kid's club and enjoy the week off!
Cleaning
As much as I appreciate my kids learning to clean our Airbnbs as we travel, most families are not in this boat.
Room service is hard to beat and a wonderful part of those hotels!
However, in these current Covid times, some hotels are discontinuing their daily room cleaning.
Legal Restrictions
Airbnb has been a huge threat to hotels and some local governments worldwide are against them.
We booked an Airbnb in Singapore only to have the host cancel when authorities showed up at his door!
Thankfully, we had plenty of time to find another option and stayed at a YMCA property instead.
It might behoove you to check local restrictions against Airbnbs when considering them and choose a hotel instead.
Hotels against Airbnbs petition their governments to outlaw vacation rentals. Sometimes these have a time period, like nothing less than 30 days.
"Oops Moments"
Bottom line: hotels are more forgiving of those "oops" moments you might have.
Kids making a mess, breaking things, etc. are typically handled better by a hotel than an Airbnb.
We found, especially internationally, Airbnb owners think of you as a house guest. They expect you to leave it clean and can be offended by accidents happening in their home.
Is It Safe To Make Deposits on Places Internationally?
I was nervous to book places internationally, but we've come a long way from the days of international cashier's checks!
Don't be worried about the safety of your money when booking internationally through reputable sites. Both Airbnb and Booking.com have clear cancellation policies and will refund your credit card when you need it.
We had zero problems in all our two years.
Get Out There And Travel!
Whether you choose an Airbnb or hotel for your next international family trip, the most important is to get out there! Especially in these difficult times, the tourism industry needs us to get out.
Many places are trying to be extra safe with cleanings, temperature checks, and more. As countries continue to open to the USA, I hope you'll get your next trip booked soon!
Here are some more of my posts I would recommend if you are interested in learning more about booking accommodations and full-time travel!
How To Book A Long-Term AirBNB or Travel Home
How To Afford Full-Time Travel As A Family
How To Prepare To Travel the World