Reading Time:
3
minutes
Scuba diving was not on our to-do list when we first committed to this trip. I dove a lot as a teenager, but was a little stressed out then and didn't enjoy it a ton. I'd bite too hard on my regulator and get TMJ, I had horrible motion sickness (it is strangely a lot better now) and I had a hard, hard time equalizing my ears. It is such an expensive hobby that I was OK to not do it again.
However, after some time and discussion, Red Beard decided to come and we decided we should try to scuba dive. Our good friend Tammi is a dive instructor and agreed to get us certified. We were going to be on the same boat as her as well, so that made things easy. RedBeard overcame some serious fears to scuba dive and I was nervous to see if he would even like it. Thankfully, he loved it from the first dive.
On our very first dive, we saw turtles and a green moray eel. RedBeard said he felt like he was flying.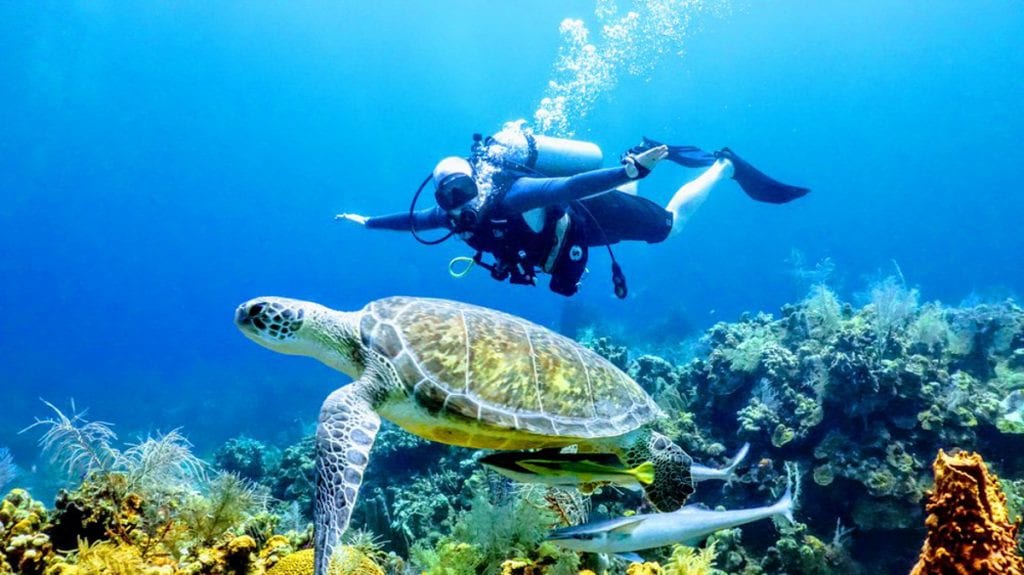 Throughout the week we saw many fun creatures, did two night dives, did the family dive with Goose, and even did a shark dive! Throughout the week, I was able to do 18 dives and feel like this is going to be a life-long passion for us.
RedBeard, always the romantic, would slow dance with me as we ascended and did our safety stop. My mom caught some cute photos. We also earned the nickname "lovers" as we would often hold hands as we followed the divemaster. We didn't mind.