Reading Time:
3
minutes
One of our first "field trips" was to follow the advice of our Air BnB owner and visit the Tillamook Creamery. It is about a 1.5 hr drive through beautiful scenery. The facility was very well done (I've been told it was just recently remodeled) and has a self-guided tour. It was PACKED with people, but even then it was still fun and doable.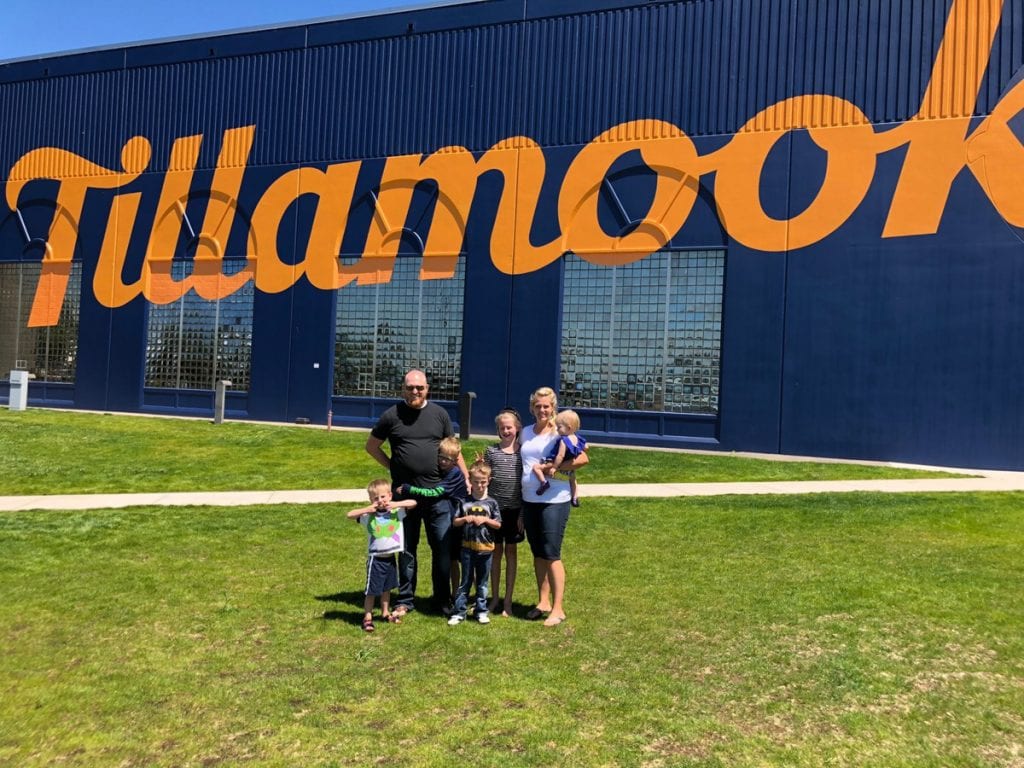 You learn about the different types of cows, the families that collectively own the company, and can watch through large windows over the factory floor the process of one type of product production. There are great signs explaining it all and where to go. Then you get free cheese samples (basically help yourself to as much as you want- they had no limit on what we took).
We then went to the first floor where they have a large eating option and even larger side for ice cream. We ordered lunch (the line moved well but was long), which was even better than we expected it to be. I had the shrimp salad and tomato soup (which has chunks of Tillamook cheese of course), the kids had pizza and RedBeard ordered a burger. We didn't want to wait in the ice cream line or pay the price, so we went to the market type-area and just bought a few pints of ice cream. We ate these at our table with our lunch!
There is a grassy area for the kids to play outside. We were a little sad to not actually see any cows, but it was still very enjoyable. We then meandered around until we found a cute little beach area and let the kids play. We were totally unprepared for a beach encounter (no towels or toys) and I frankly didn't think they would get in the water. How wrong I was! They had a blast. We just stripped them down (from very stinky clothes) and got them back in the car for the ride home.
RedBeard managed to see sea lions with the drone and some amazing scenery.