Reading Time:
3
minutes
We arrived in Portland just three days before July 4th, so we didn't have a ton of time to plan our celebrations. We ended up taking an Uber to the Oaks Amusement Park after reading a few reviews online.
Overall, we enjoyed coming here. It had a good variety of rides. It felt much more like a carnival to me than an amusement park…. think local city carnival feel. It was very busy, which is no surprise given the holiday. They allowed food in, which was great, so we brought some snacks as well as buying food there. Many families brought entire picnic buffets and obviously spent the day.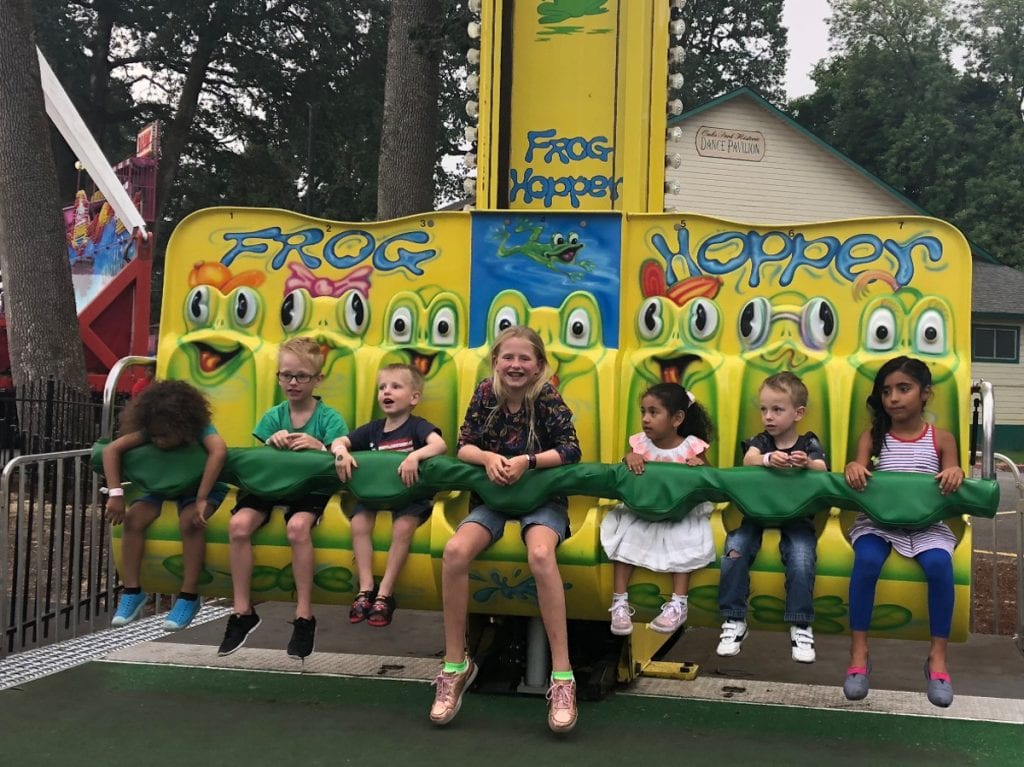 The rides were not cheap, but I think for most of us to do what we wanted cost just over $100. Entrance fees were inexpensive. We did rent a double stroller (which required me to give my license as collateral) and had it taken from us while we were on a ride. This caused a bit of drama as we had to go explain right away and they did some searching for it. However, the staff was overall helpful and worked with us to resolve the problem.
The food was not great overall, but classic carnival food. Curly fries, burgers, corn dogs, pizza, etc. Expensive, but not overly so.
We bought tickets for all of us to ride the go-karts and kept avoiding the long line. Eventually, we realized we would miss the fireworks if we didn't get it done. We ended up waiting in line for over an hour, which was miserable. I even confronted a couple that tried to cut in line, telling them I had already been waiting 45 minutes with four kids (we hired a babysitter from Care.com for baby girl to stay home).
In the end, the fireworks started right as we got to the front of the line. This ended up being kind of cool as we were racing around the track as the fireworks went off. We couldn't really watch as drivers, but our little passengers enjoyed the view!
There was a great toddler area that my boys enjoyed for quite some time. Some rides G-man was too tall and other rides The Hulk was too short. It balanced out just fine overall. RedBeard took Goose on the big thrill rides- I was OK this time to skip them and just enjoy watching the littles.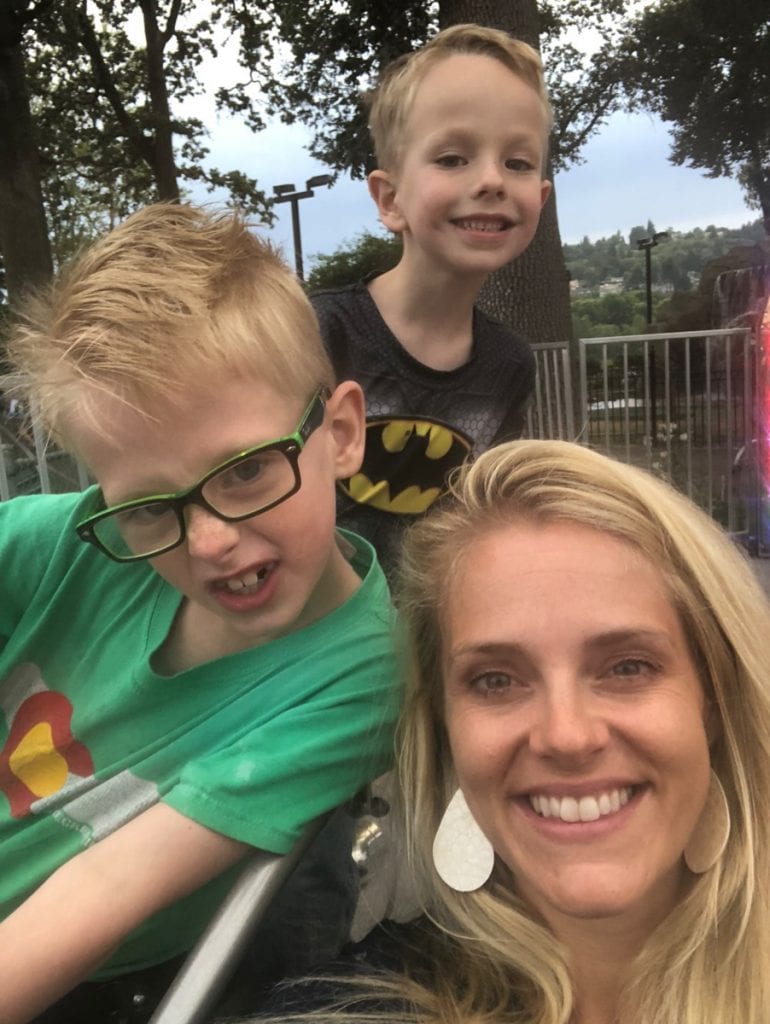 Happy Independence Day!