Reading Time:
4
minutes
We are in Portland! What brings us to Portland? Well, honestly, the food. Redbeard and I visited here in 2017 and frankly just fell in love. We loved the food and the city vibe and thought this is a potential place we could live. We made it our first stop.
We flew in on a Sunday afternoon, without a car, and got an Uber. Actually, two Ubers since we can't all fit in one. It was so incredible easy and I'm now in love with this process. I had never done one before, but it is so popular here that you just hop on the app, give your directions of where you are and where you want to go, and boom! You get a driver usually within seconds confirming and picking you up within a couple minutes. I've really enjoyed talking to the divers as they are all locals and getting their feel for Portland.
We've been here now a couple of weeks and I have many fun things to post about. Redbeard got really sick over July 4th, my mom came to visit and we did some exploring and now we are really on our own in this adventure. Reality is setting in a bit for everyone. Redbeard and I are frankly a little exhausted! The kids are overall doing VERY well, all thing considered, but nonetheless are an exhausting, energetic bunch.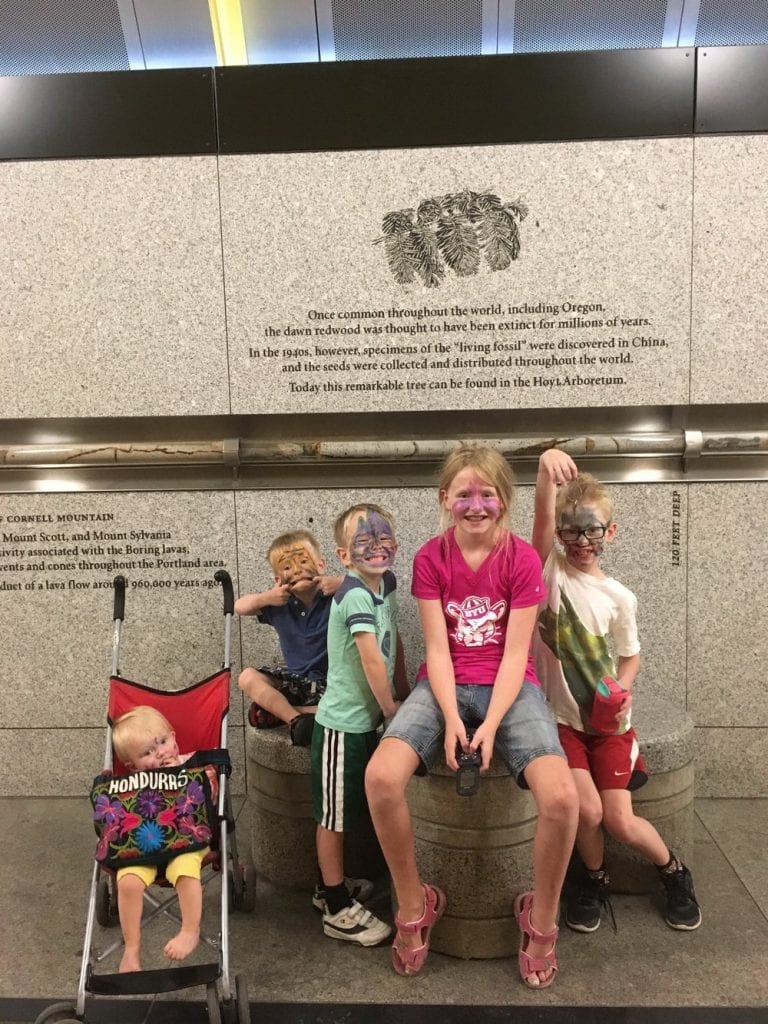 We are staying in the Pearl District, right next to the streetcar that passes by every 10 minutes or so, in a three bedroom, cozy townhome. I'm love the location SO much. We can hop on a couple streetcars (never waiting more than 10 minutes for one to arrive) right out our front gate and be anywhere in the city quickly.
I love the city itself. While it is a large city, it never feels super crowded. Even when the streetcar is full, it doesn't make me want to run off at a moment's notice. We've noticed divers are usually very conscious of pedestrians and will often stop even if there is not a crosswalk. On the freeway, there isn't a lot of speeding or aggressive driving AT ALL. People are fairly laid back and just minding their own business.
There is a ton to see in the city- we've loved the museums, shopping, food and other venues we've been to. We even took the streetcar all the way to the airport with my mom to send her off. It took a while, but we could sit back, eat lunch and enjoy looking out the window.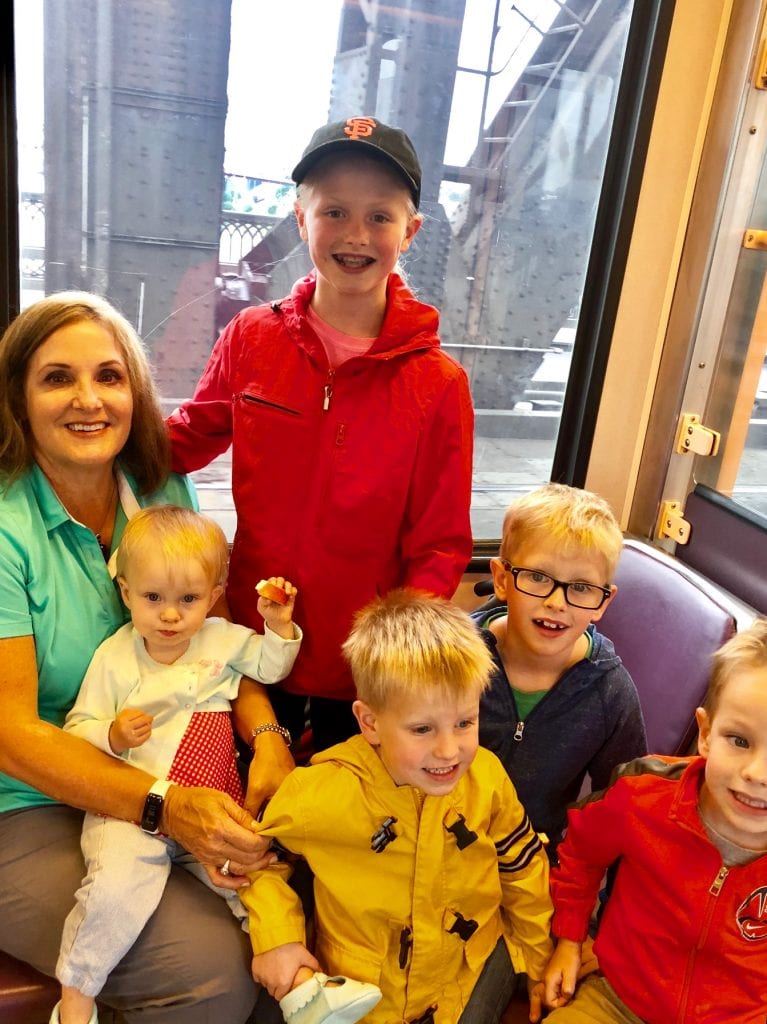 I love the walkability of the city and our location. I walk to the gym and the grocery store. I don't need my car all week and we've only used it, so far, to go out of the city.
Things that are hard: our townhome isn't very big . Certainly not big enough for us seven. I miss a basement or other common area to send the kids- there just isn't one. Chris definitely misses his office space and I also miss an outdoor option. So those would be things that would be must-haves on our list.
Pretty much no one has this many kids downtown. Haha! No surprise there. We get lots of looks, some happy and some mad, as we cruise around.
I wish there were more parks for us. We have one very close, but they just closed it to re-do the playground. This means we have no outdoor space within a quick walking distance either.
I find it is hard not to spend A LOT of money. In order to get out of the house, we need a reason, which usually costs money. Getting food, going to a store, going to a museum, etc. I've spend a ton on groceries, also not a surprise, but find myself going to the grocery store nearly every day. That is going to add up fast.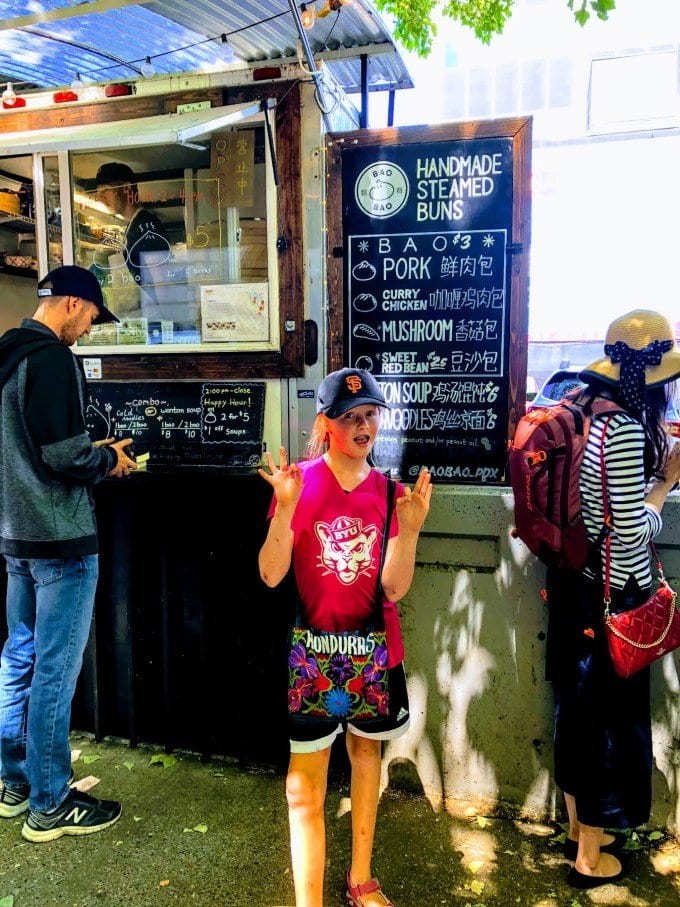 In general, I'm loving it here. I'm so glad to finally be "on the big trip" and we can just focus on our family. It is both hard and incredible nice to not have any commitments. I'm not rushing to get anywhere or worried about the time. We just adventure as we want. On the flip side, I'm starting to get lonely. I miss my social interactions and calendar. I miss people that know me and I know them. I miss girls nights. Book club. Church callings. Sometimes I think about how long we might extend these travels and it makes me overwhelmed. I'm not quite sure how I'll even make it through tomorrow. Other moments I am so happy to be soaking up my children that the thought of ever returning to a "normal" life give me anxiety.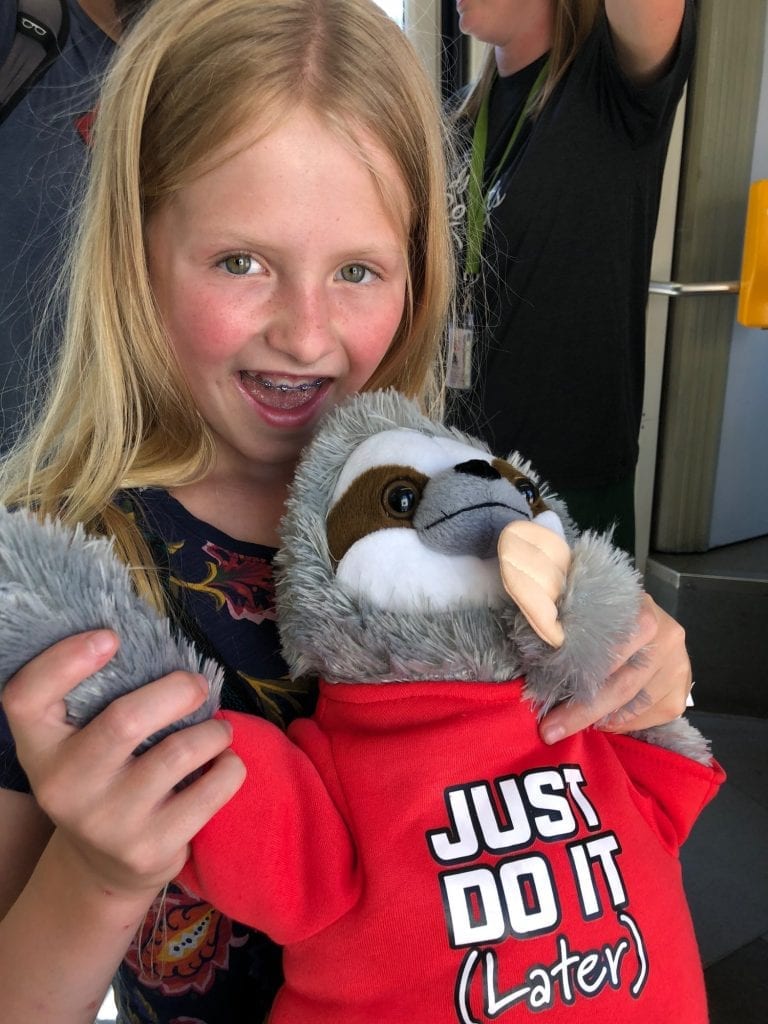 Like all good things in life, we are trying to find moderation and joy in the journey.